Unlike some people's thought, backpacking with a baby (especially a toddler) is a worth-trying experience and it's actually easier compared to that with a child who can walk.
Young kids love being cuddled and hug their parents while backpacking, which won't distract you much during the go. The only thing you have to deal with is diapers. But don't worry, I'm going to share my experience on "What do you do with diapers while backpacking?".
Pack The Right Types Of Diapers
The choice of diaper types is up to how long your camping trip is. If it's just a short trip, bring any type of diapers you have at hand.
For longer camping trips that you will sleep outdoors, you should choose cloth diapers and disposable diapers.
Cloth diapers for babies to wear while on the trail and for overnights.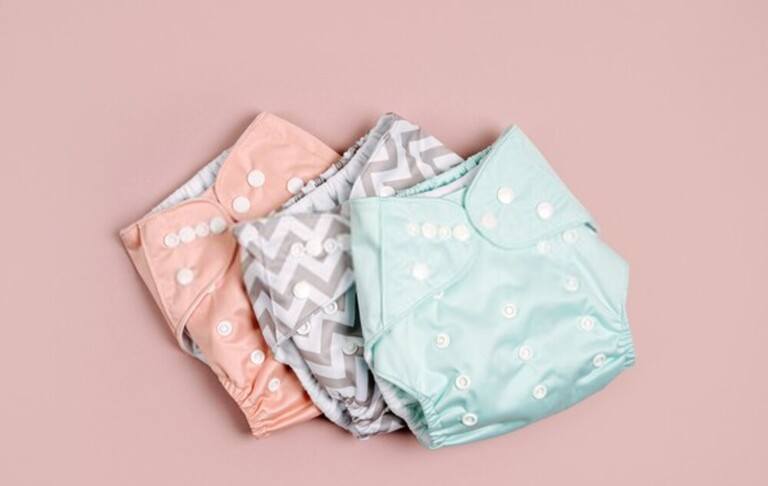 Disposable diapers for "just in case".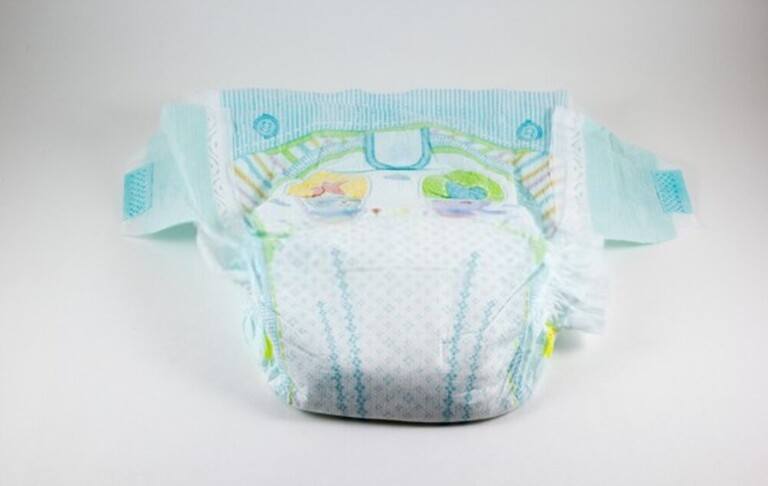 One of the most popular choices is flats – which are large rectangles or squares of fabric. Sounds intimidating, huh? But they actually are easy to use, easy to wash, quick to dry, and reusable.
If you can't find flats at the local store, FSTs (flour sack towels) or receiving blankets are good alternatives, and they're mostly found in big box stores.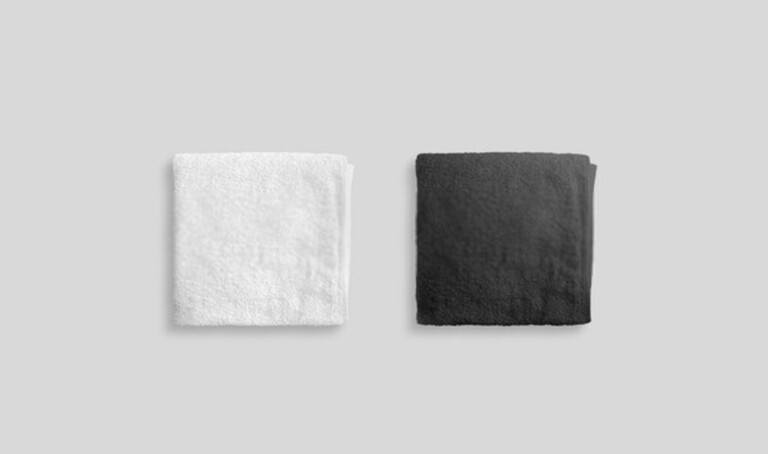 The next favorite options are prefolds and microfiber inserts. They are thicker and a bit bulkier than flats but offer better absorbency.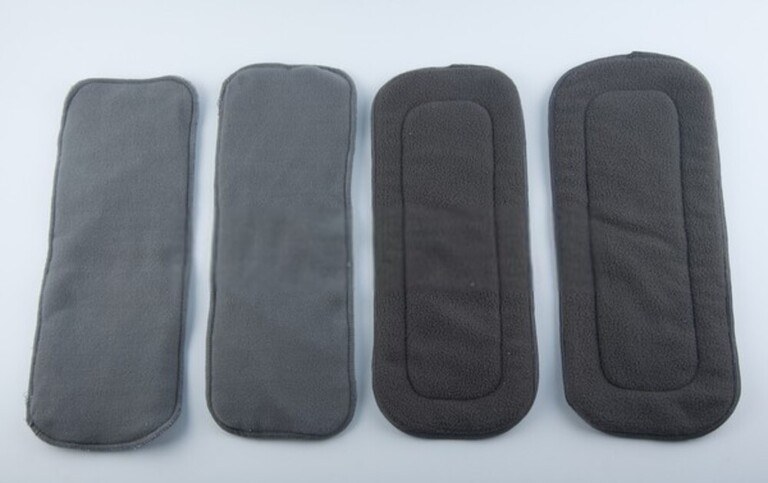 Special notes: If you intend to use flats, bring along covers – which are often thin, easy to clean, and don't get very soiled.
You can replace covers with pocket diaper shells, reusable covers with disposable/compostable inserts, or inexpensive but good-quality tuck-able covers.
To prevent leakage in cloth diapers while on the trail, combine cotton prefold, doubler, and cover.
Pack The Right Detergent To Wash Diapers And Covers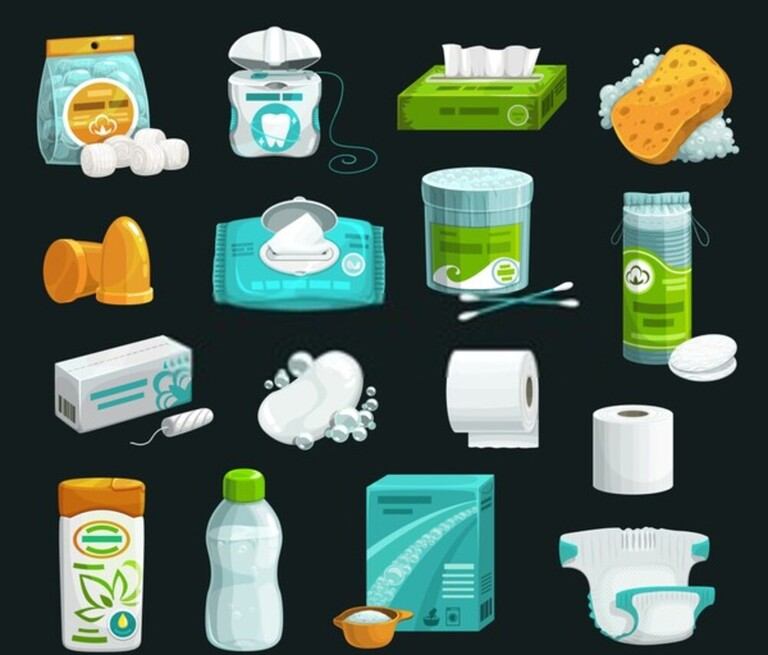 The choice is up to the place that you're going to dump the dirty water.
If your camping trip is in the backcountry and you will have to dump dirty water onto earth ground, choose a plant-based diaper detergent or biodegradable soap.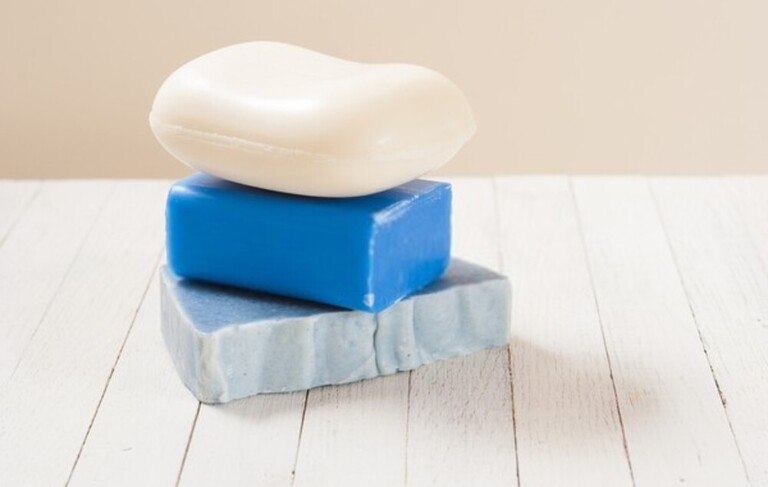 If your camping trip is in the urban area and the campground has modern toilet facilities, choose regular diaper detergent.
How To Change Diapers While Backpacking?
Parents should check diapers before they start backpacking because it is a lot easier and more hygienic to change diapers on the backseat of the car. Moreover, you won't have to carry dirty diapers and used wipes along the trail.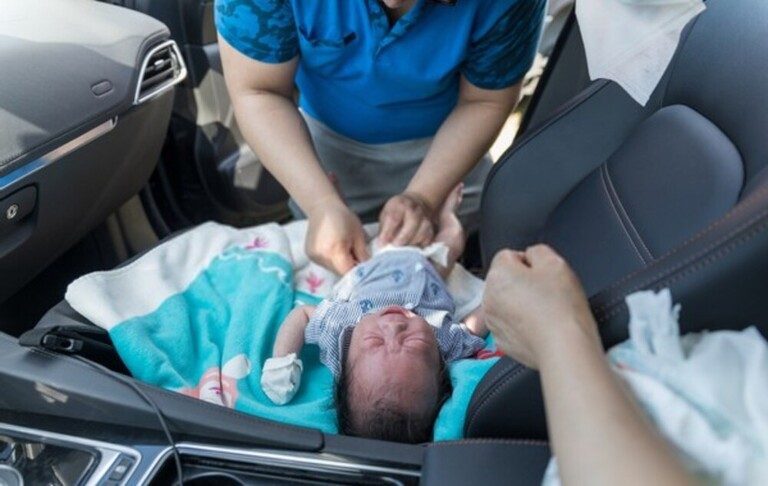 Make sure to carry all "must" items just in case that you have to change diapers while on the trail. Here are what you will need:
A new diaper or more depending on how long of your backpacking trip (consisting of cloth diapers and disposable ones)
Diaper detergents
Some sturdy gallon-sized Ziploc bags (to securely store old diapers and used wipes)
Wipes (2 or 3 wipes will be needed in a single diaper change)
Disposable wet bag
Diaper rash cream
Some water
If you have to change diapers while backpacking, find a flat and clean spot that is a little far from the trail to avoid an overly curious person or dog.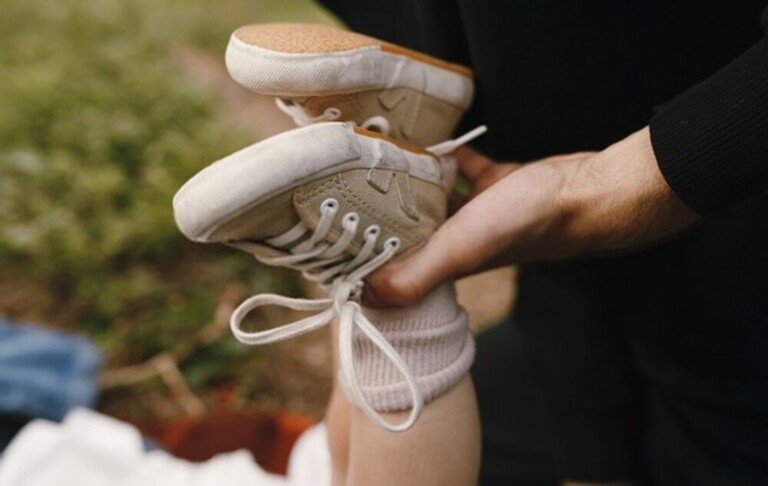 Extra tips:
It is commonly more difficult to change diapers while on the trail during the winter than in warm weather conditions. Therefore, it'd be better to adjust the length of your trip to the length that the diaper can last.
What to do if you want to use water coming from a lake or stream
For those who want to save weight where you can, using water coming from a lake or stream along the trail instead of packing is a good way. But make sure to purify it before washing.
There are a lot of ways to do that:
Use handheld purification systems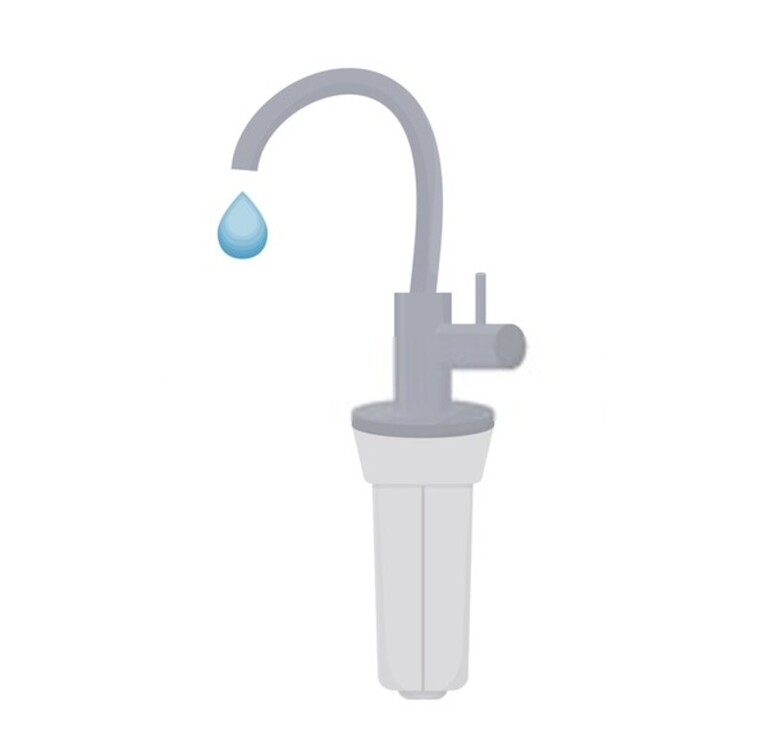 Boil the water for 1 minute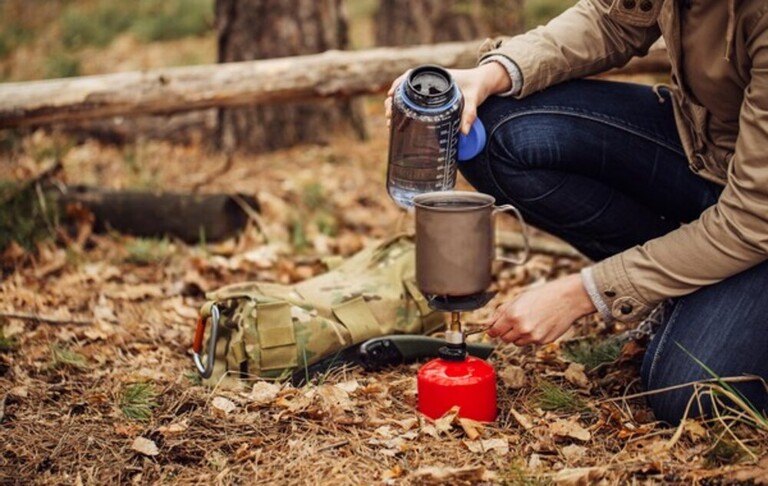 Add ½ teaspoon of disinfecting bleach for 5 gallons of water, then let it sit for 30 minutes before use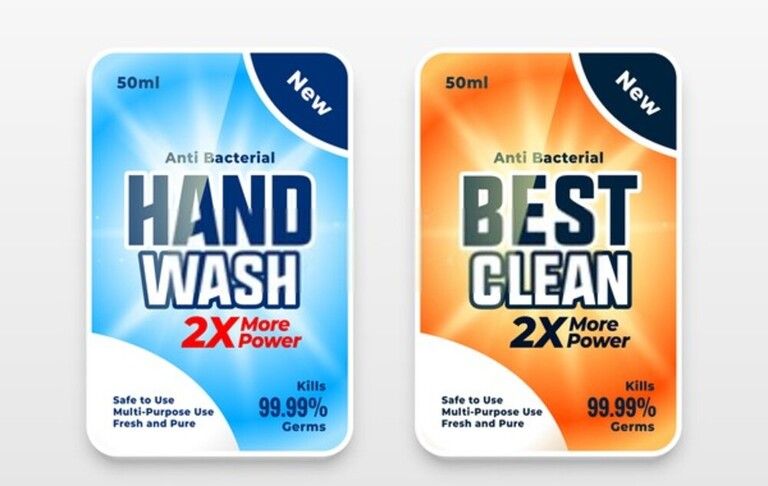 Remember to remove any debris, fallen leaves, and large sediment before purifying the water.
How To Clean Diapers While Backpacking?
If you use reusable diapers, cleaning them is a must during a multi-day backpacking trip. But luckily, there are various options to consider:
A portable washing machine – which is ideal for car or RV camping and your campground has all modern facilities, including water and electricity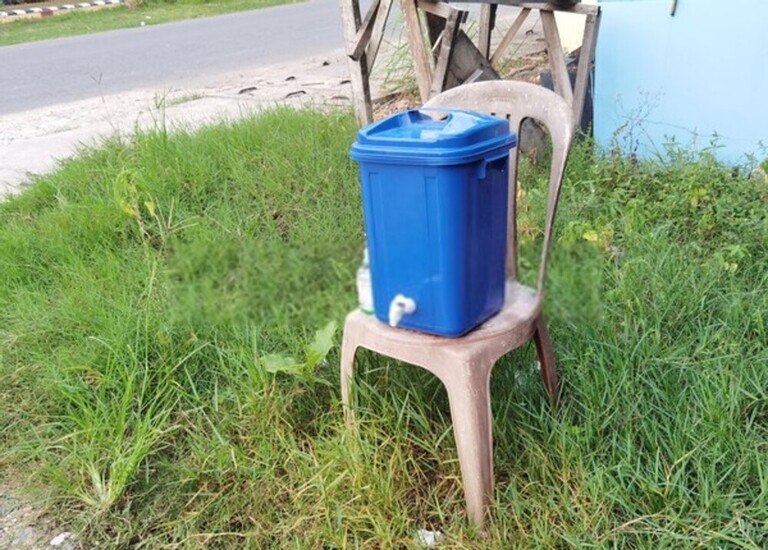 A washboard – which is ideal for car or RV camping and your campground has modern water facilities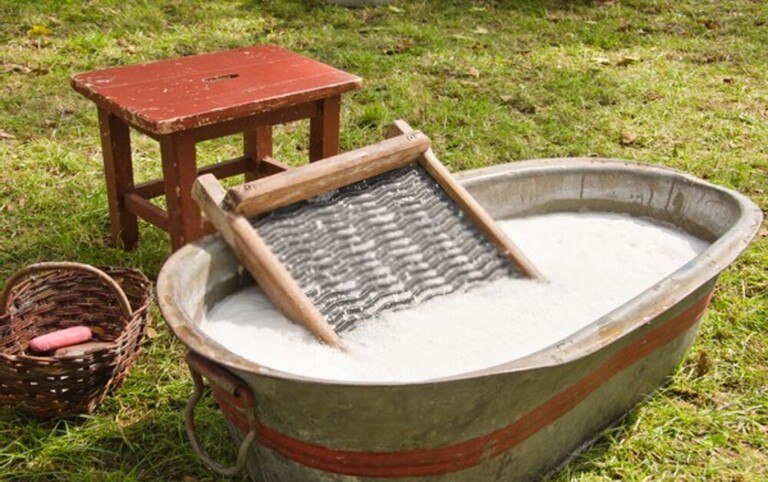 A scrubba bag – which is perfect for frequent campers or travelers and any camping trips whether in urban or countryside campgrounds. It's lightweight, compact, and easy to use but a bit costly
A camp washer – which is the cheapest and simplest to use. It consists of a 5-gallon plastic bin or bucket and a clean toilet plunger. It might require a bit of workout.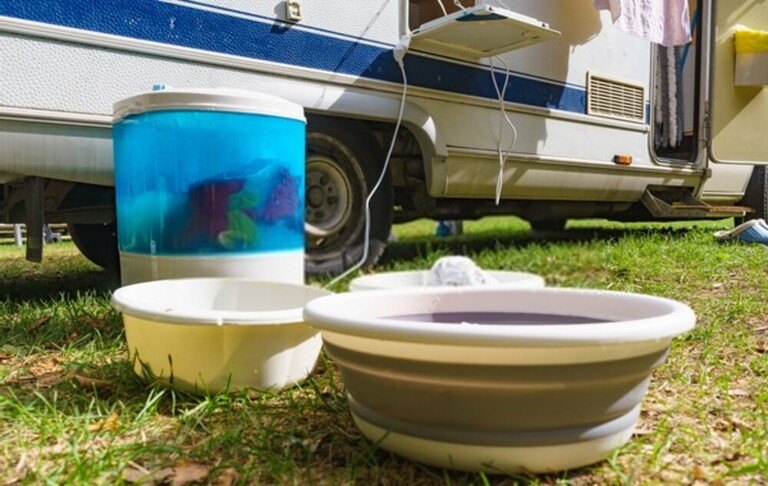 Clean diapers when you go back to your campground or car. I don't recommend washing them on any natural water sources because it causes water pollution and in the worst case, you might be fined.
Make sure to bring soap to wash your hands after cleaning diapers.
Conclusion
Do you find the article "What do you do with diapers while backpacking?" helpful to you? If you have any inquiries, please let me know in the comment section. Or, if you have any practical types of diapers to suggest to me and other readers, don't hesitate.
Thanks for reading! Happy backpacking!