It is surely a one-of-a-kind experience if you've got a chance to go swimming with whales. Here, our team will be a part of your making-dream-come-true process through the list below – the 8 best places to go swimming with whales. Take a look!
De Hoop Nature Reserve, South Africa - Southern Right whales

De Hoop Nature Reserve is about a three-hour drive from Cape Town. This is one of the best places for dolphin and whale watching. Just follow the Whale Trail, it will lead you to a beautiful beach where you can comfortably watch them.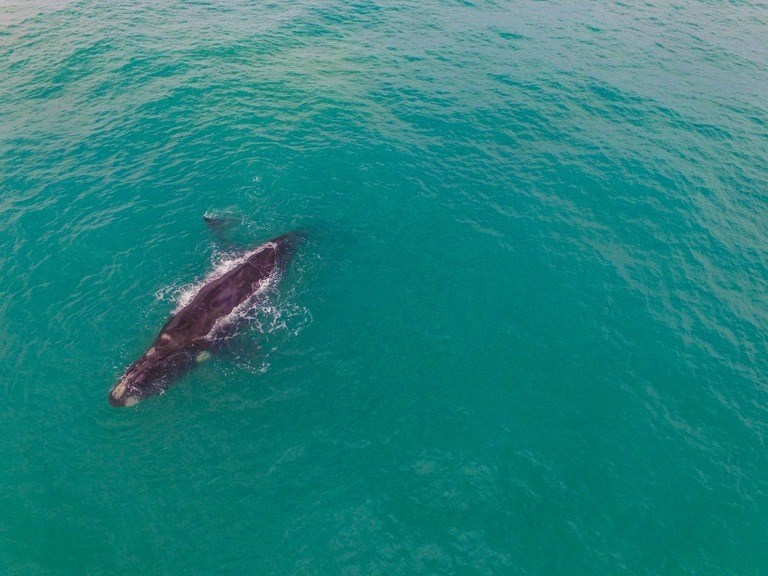 For the best whale watching opportunities, visit De Hoop Nature Reserve between May and October.
Bay Of Islands, New Zealand – Orca (or Killer Whale)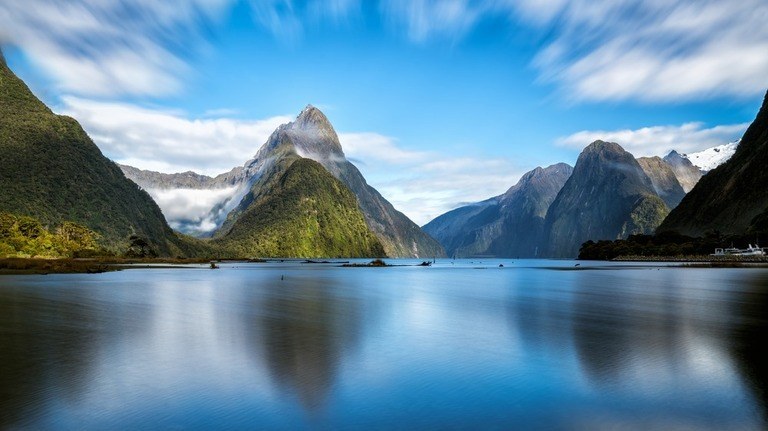 If you're looking for a secluded place to swim with whales and dolphins, the Bay of Islands will definitely be your next stop.
Here, there are a lot of experienced tour guides who can easily locate dolphins and whales when you "take a walk" in the sea.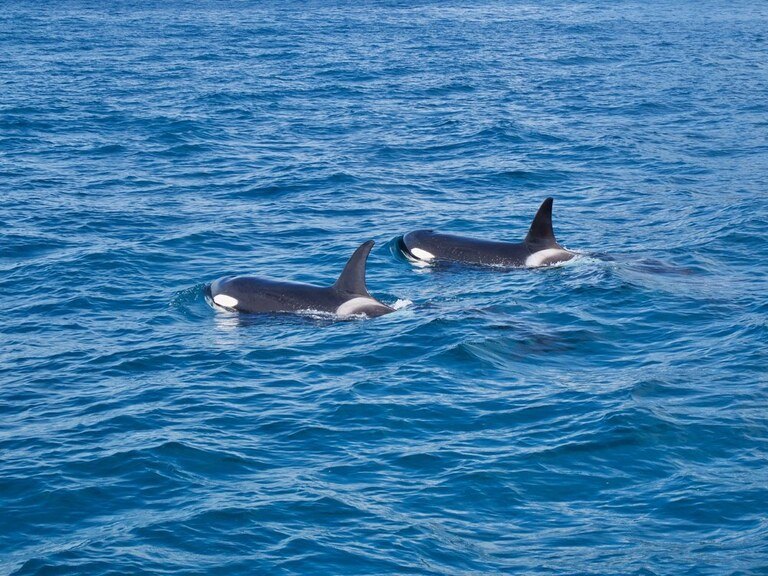 The best time to watch whales is from October to March.
Norway – Orca
If you want to observe killer whales in their natural habitat, head to the Tromsø region in northernmost Norway between late October and early February.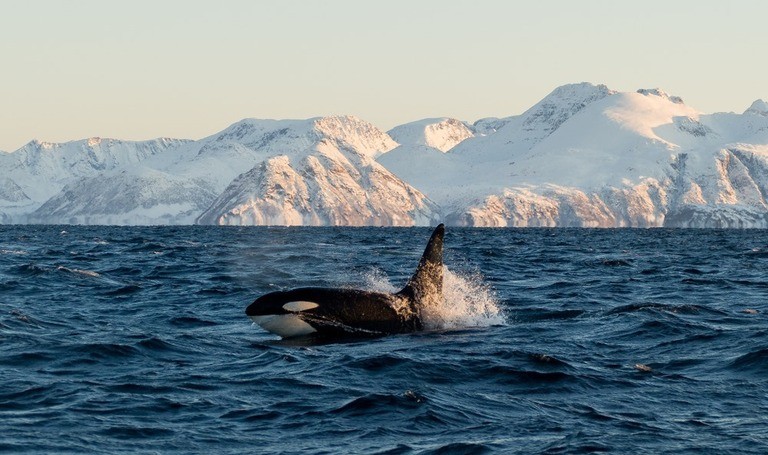 At this time of the year, herring is very crowded, which attracts thousands of humpback whales and Orcas to come here to feed.
They often swim near the surface of the water, so you don't need an oxygen tank, just a snorkel to dive.
Swimming with humpback whales is quite safe because they only hunt herring and won't care about you.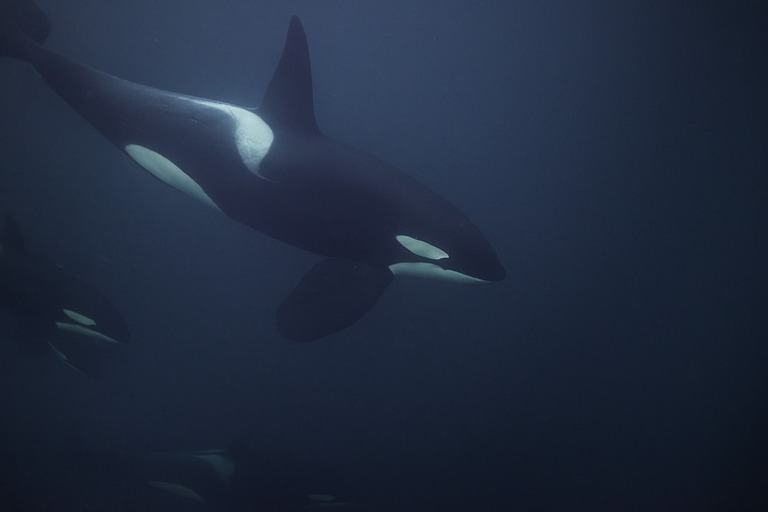 Meanwhile, with orca, you need to be a little more careful because they can be dangerous. It is important to plan and strictly supervise when you are swimming with orcas to prevent unfortunate risks that may occur.
Prices: Around $2,500 for a 3- or 4-day excursion; $5,000-$8000 for a week-long trip
Hudson Bay, Manitoba - Beluga Whales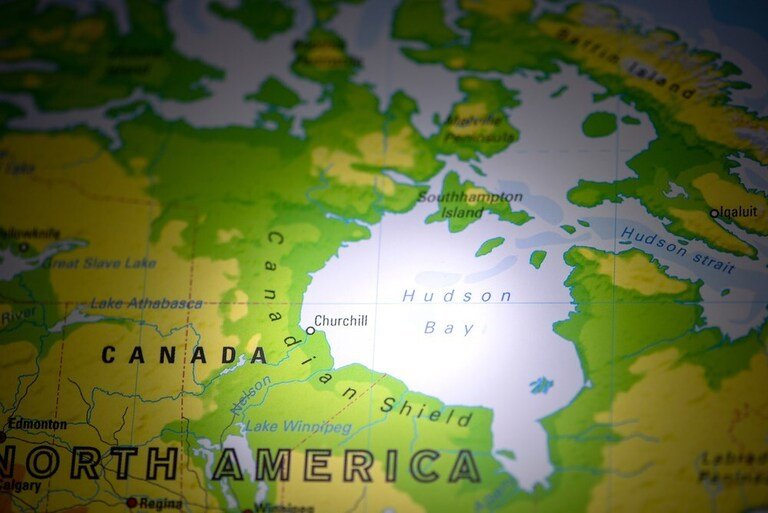 Beluga whales are known to be quite friendly with humans.
They often socialize with humans by swimming close to you if you are swimming in a drysuit or by coming and bumping slightly into your kayak.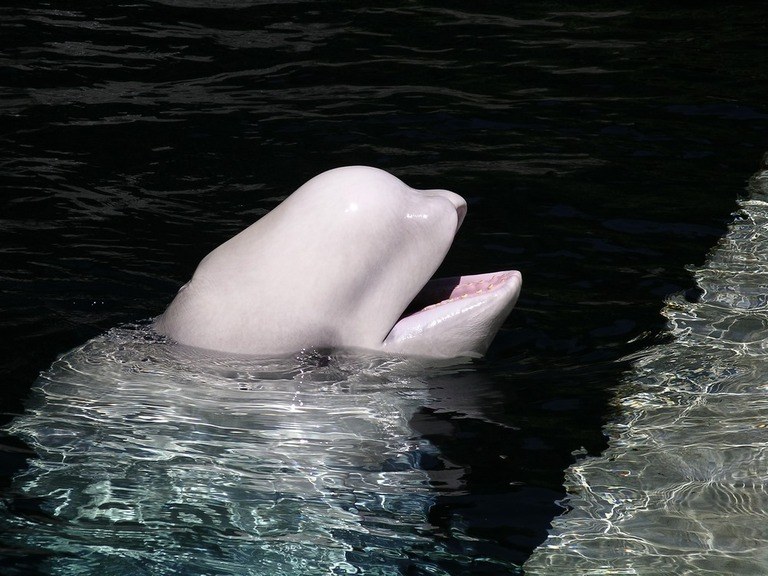 If you want these cute and fun experiences, head to Hudson Bay from June to mid-September, which is summer in Manitoba. The warm and pleasant climate at this time attracts up to 60,000 beluga whales to swim here to escape the cold and hunt fish.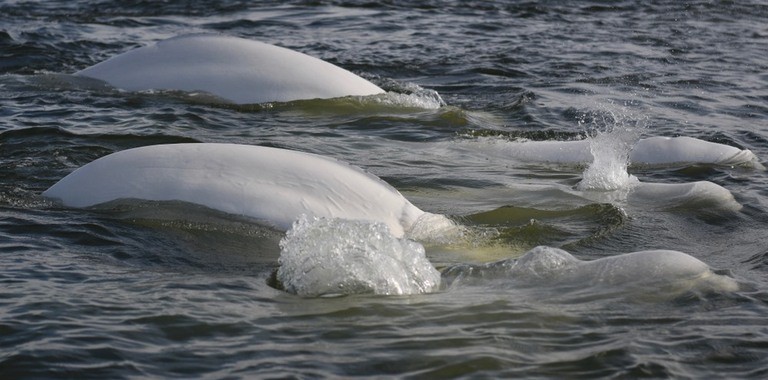 Price: $225/person for an approximately 3-hour expedition of aqua gliding or $175/person for an approximately 3-hour expedition of kayaking
Sri Lanka, South Asia – Blue Whales & sperm whales
Blue whales are the world's largest mammal and Sri Lanka is one of the only countries available on Earth where you can swim with them.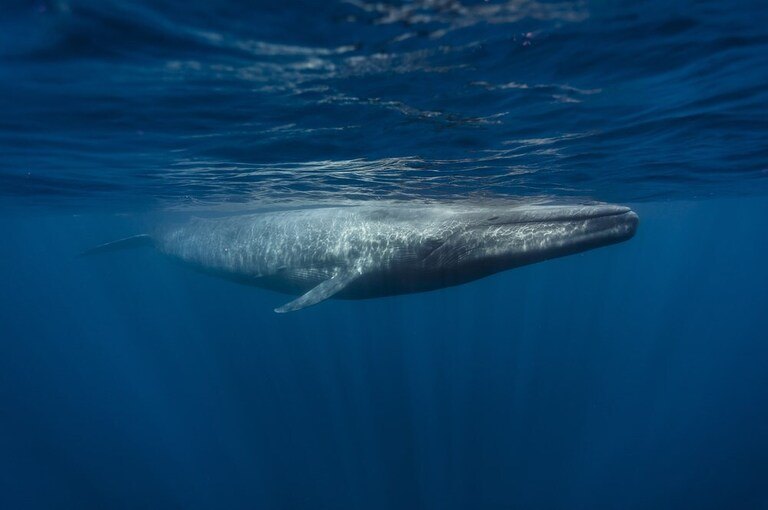 Unlike Beluga whales, blue whales are not particularly interactive, so you need to actively dive deep into the sea to be able to observe them. But don't worry, it's completely safe!
Scuba diving is the right choice.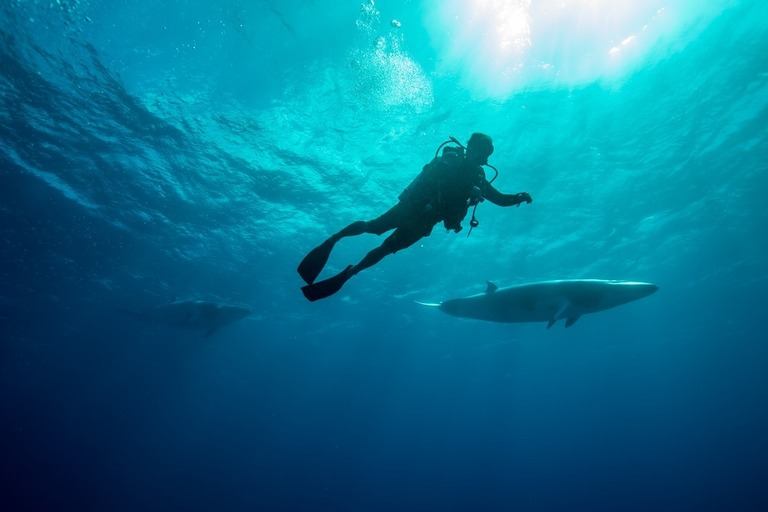 There are two popular places in Sri Lanka for blue whale watching: off the coast of Trincomalee (March to July) and off Marissa (December to March).
Swimming with sperm whales is a bit more difficult because:
1) You and the tour operators need a permit from the Sri Lankan government to do that
2) Sperm whales can be a bit dangerous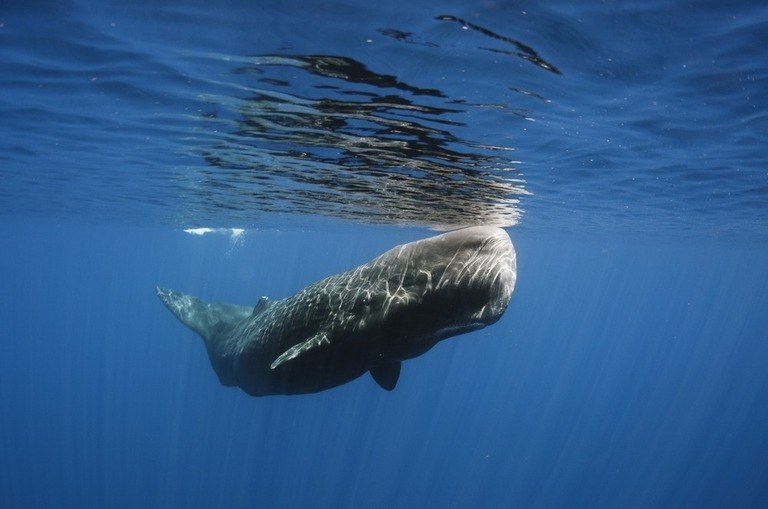 There have been some rare recorded cases of sperm whales ramming small boats. It is not yet clear if they collided by accident or intentionally.
But if you are an adventurous visitor, the best time and place to see sperm whales is off the north coast of Sri Lanka, from February to April.
Price: around $50-70 per whale watching trip in Mirissa if pre-booking online
Tonga, South Pacific – Humpback whales
You can go to the islands of Ha'apai or Vava'u from July to October every year to see humpback whales. They come here to mate and give birth.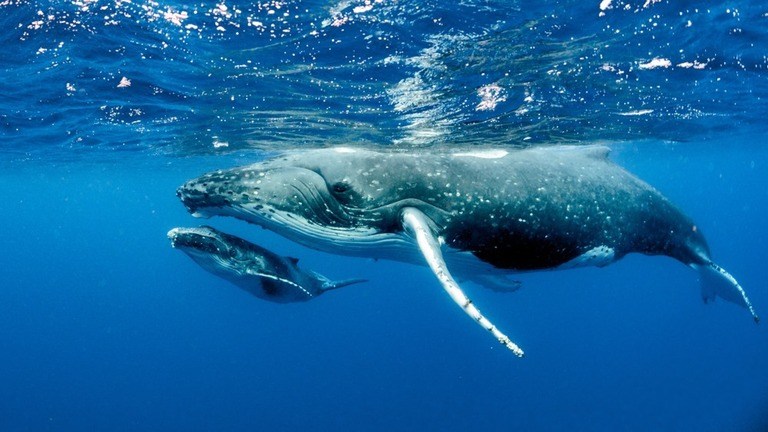 Note that the permitted number of people per tour is limited and only a handful of boat operators receive a permit from the government to be able to go near the whales. Therefore, it is best to book a tour early.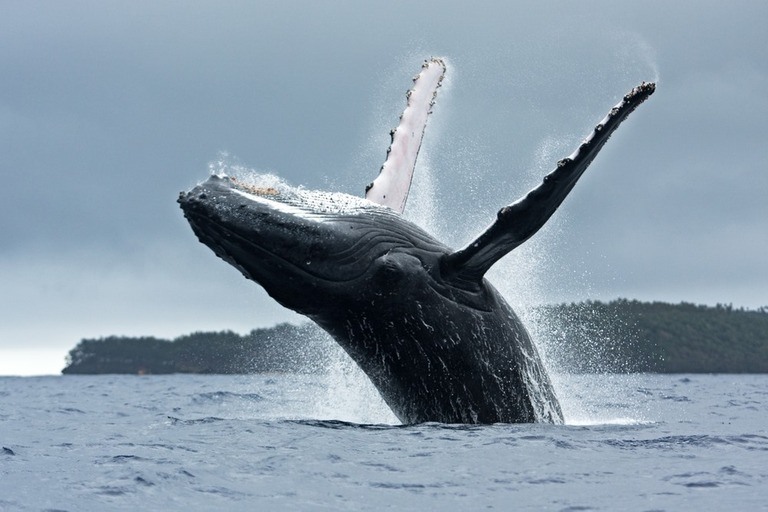 Price: from $3,500 to more than $7,000, lasting 5-8 days.
Iceland, Europe - humpback whales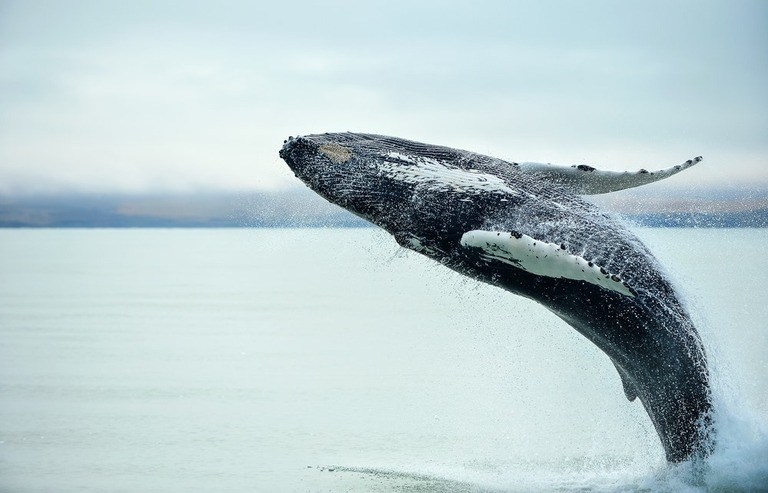 Recently, a company in Iceland has been making many travel enthusiasts excited when it announced the provision of swimming services with humpback whales under the night sky.
The journey follows beautiful sea creatures as they migrate from the Caribbean to Iceland in search of food.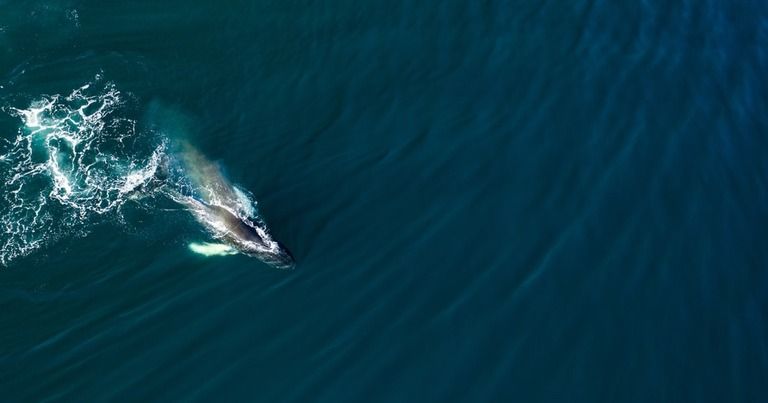 It is important to note that this experience is only possible depending on the whale's schedule. The best time is from June to early August in a secluded location.
Price: $125 for a boat trip to the locations to see whales (includes a guide and snacks)
Mozambique, South Africa - humpback whales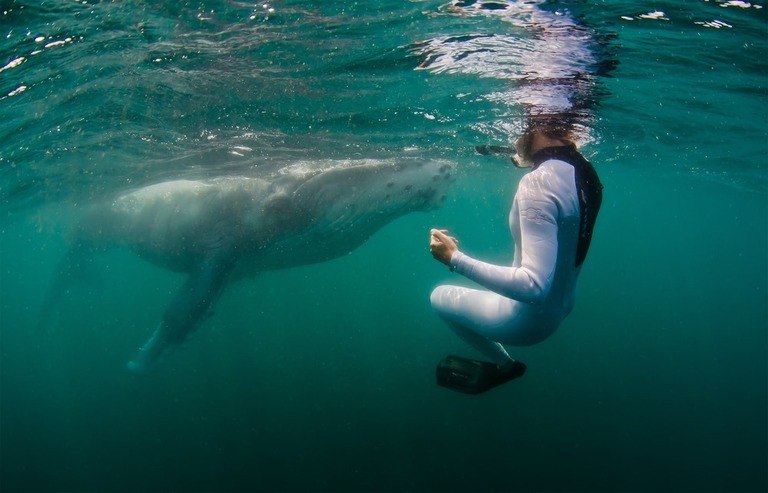 When talking about this beautiful country, most people think of land mammals and hunting games. But you should also know that there are plenty of whales and dolphins living off the coast of Mozambique.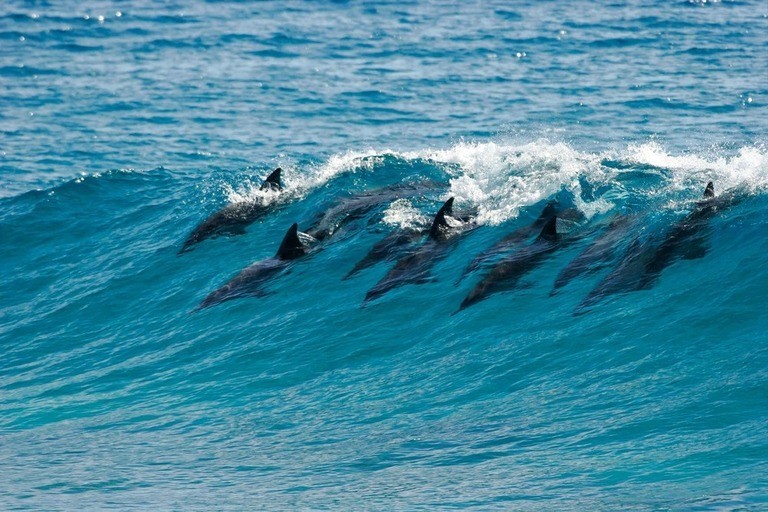 You will have many opportunities to discover dolphins and humpback whales if you take the time to visit here from July through October.
Price: around $3000-$4000 for a week-long excursion.
Conclusion
Above is our list about the best places to go swimming with whales. We tried to include the price of each whale-watching tour so, hope it was helpful to you. Happy excursion and thanks for reading!