We understand that many hikers prefer serene hiking trails rather than popular hikes mostly because of quietness and fresh air. If you're looking for the best under-the-radar hiking trails across the U.S, consult our list below.
Meramec Wilderness Trail: Sullivan, Indiana
Length: 8.5 miles.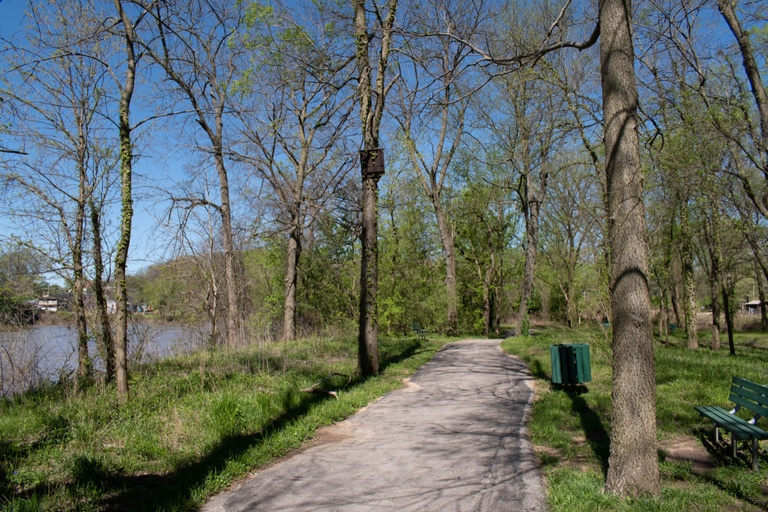 This is considered the longest hiking trail in Meramec State Park. It runs across the heart of the Meramec Upland Forest Natural Area, reaches the most remote areas of the park, and has rugged terrain.
Meramec Wilderness Trail is perfect for hikers who want to be temporarily away from the noise of urban life and enjoy nature sounds.
There are chances that you'll encounter some wild animals, such as deer, turkey, and squirrels.
Black Angel Trail: White Mountain National Forest, New Hampshire
Length: 17.8 miles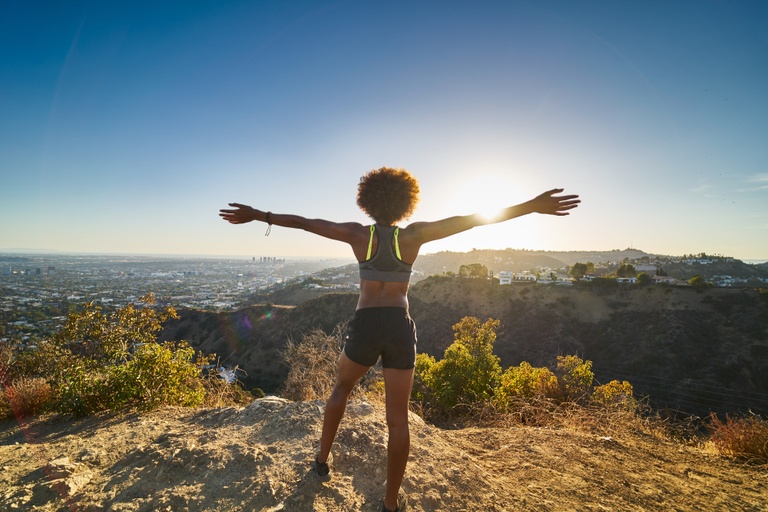 This hiking trail is rated as difficult. Located deep in the backcountry with no blazing or maintenance, it's very secluded, so we only recommend it for experienced hikers. In turn, the majestic and unreal nature viewing is totally worth it.
In addition to wildflowers, Black Angel Trail is covered with cherry, beech, sugar maples, and pine trees.
The best time to hike here is from March until October.
Dale Ball Trails: Santa Fe, New Mexico
Length: 24.4 miles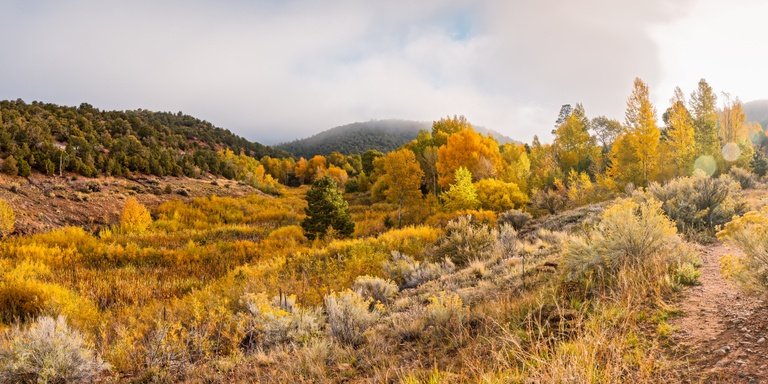 A great heavily trafficked loop trail for a long or short hike with your kids or dog (but make sure to keep him/her on leash). The terrain here is varied, from easy to hard, but in general, the path isn't crazily rocky. It is perfect for hikers of all skill levels.
Dale Ball Trails has a numbered sign system so that it is a breeze to link them and navigate your path back.
There are many beautiful cacti, the scenery is wonderful, and the air is fresh. You can hike or exercise here all year round.
Note that this trail system won't get you away from the world because you still see suburban houses and hear road noise.
Cathedral Lake Trail: Aspen, Colorado
Length: 5.4 miles
Special note: The trail is rocky and steep - 11,866 feet high, and rated difficult.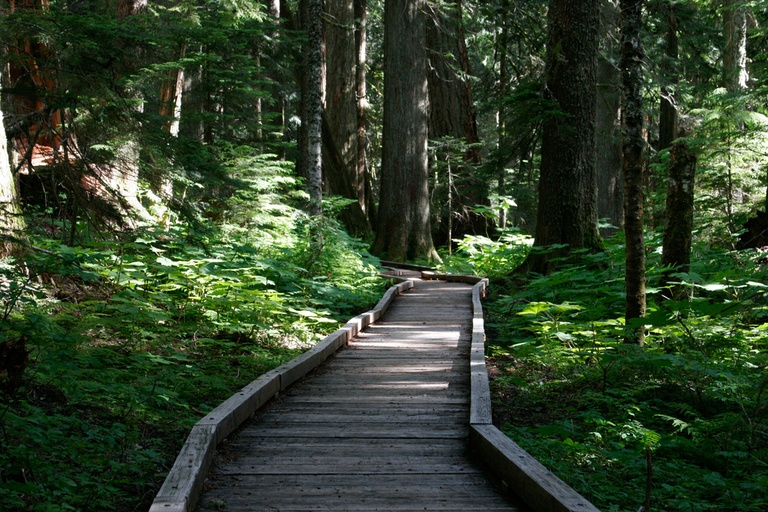 This hiking trail is located in the White River National Forest, primarily used for backpacking, camping, and hiking. Because of the elevation and rocky terrain, it is not kid-friendly. But you can walk with your dogs here; make sure he/she is on a leash.
As for the viewings, Cathedral Lake Trail is known for admiring the wildlife, beautiful wildflowers, and waterfall. But the best reward is a wonderful alpine lake.
The best time to use it is from June until September.
Tennessee Valley Trail: Sausalito, California
Length: 3.4 miles
Special note: No dogs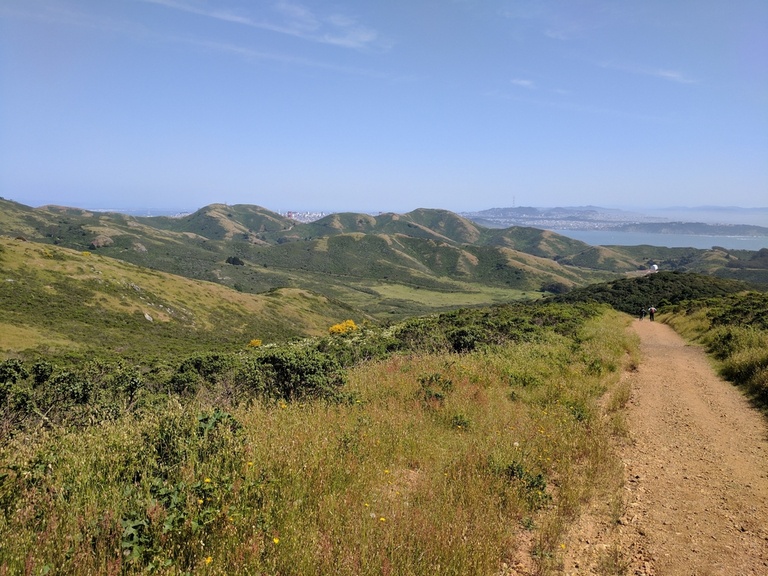 It is quite short, not terribly steep, and rated as moderate, so beginners and intermediate hikers can give it a try.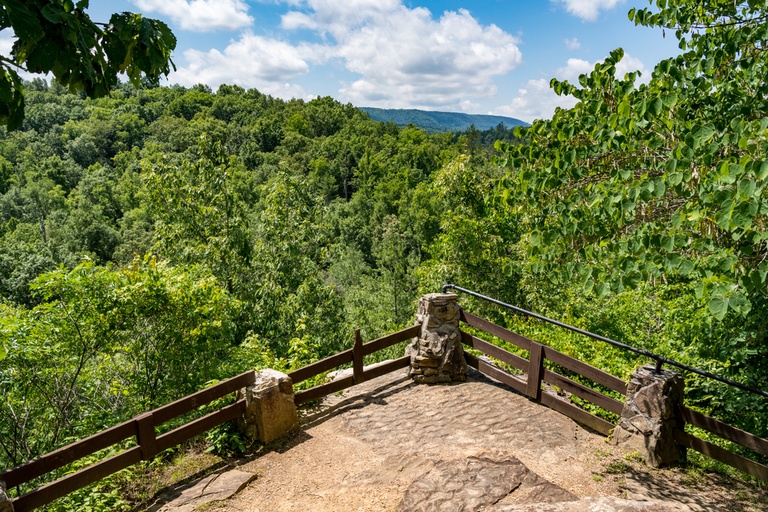 According to its natural diversity plus scenic views of Marin Headlands and the Pacific Ocean, there are a lot of activity options here all year round, such as running, hiking, bird watching, walking, nature trips, and mountain biking.
This trail is quite sunny from start to finish, therefore, remember to use sunscreen. Another big plus is that parking is available with no extra fee.
Dumpling Mountain Trail: Katmai National Park, Alaska
Length: 9.3 miles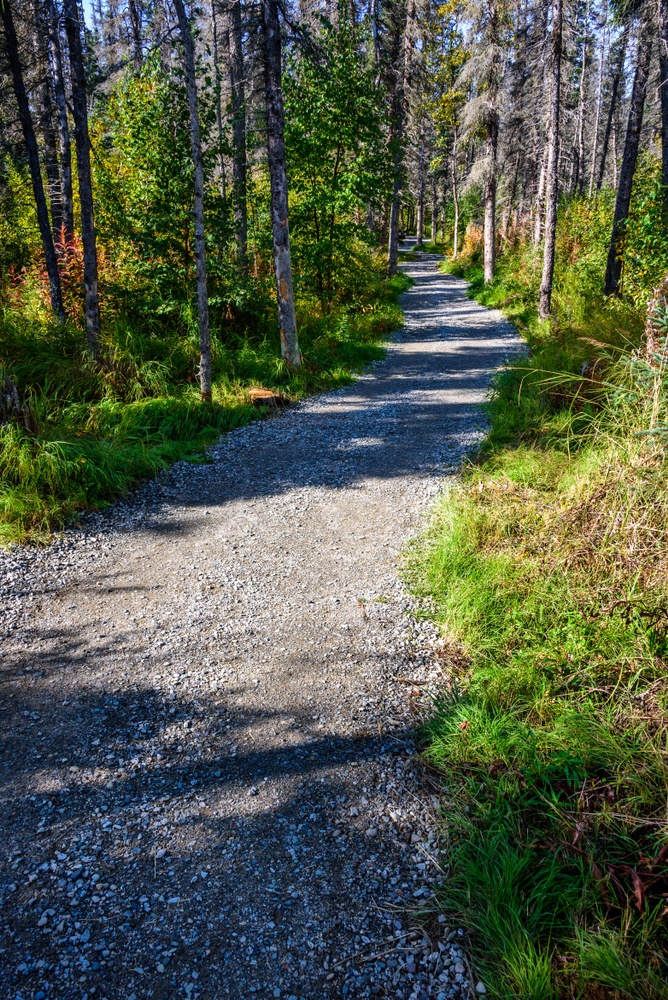 Brooks Falls Trail is mainly used for nature trips, running, and hiking. Its terrain is diverse, including alpine tundra, subalpine meadows, and boreal forest but in general, it's easy enough for beginner hikers.
Note that this trail climbs 2,440 feet above Brooks Camp and once you reach the overlook, feel free to enjoy the spectacular park and further points.
Brooks Fall Trail: Katmai National Park And Preserve, Alaska
Length: 3.1 miles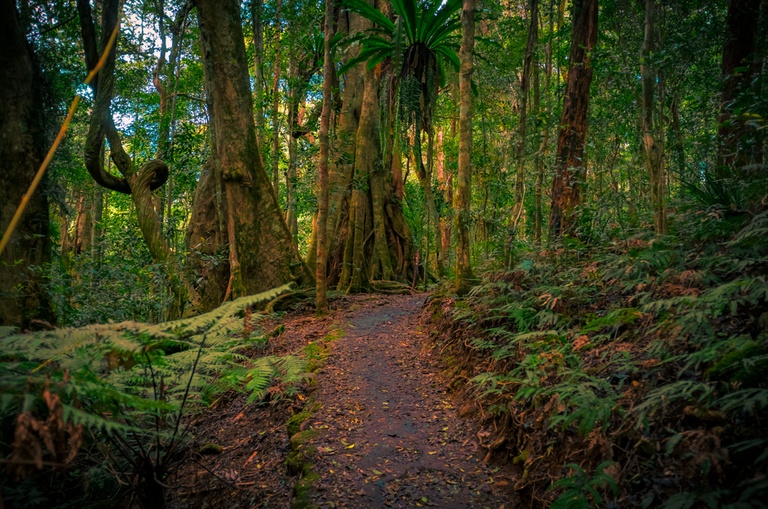 This hiking trail is located near King Salmon and its terrain is a bit harder than the Dumpling Mountain Trail, which is ideal for all hiking skill levels. You can also take kids here to hike with you.
One thing that makes this trail become special and attractive is brown bear viewing platforms, especially during salmon runs.
The best time to use it is from June until September.
Loma Verde Loop: Saguaro National Park, Arizona
Length: 3.7 miles
Special notes: No dogs. Fee. No Shade.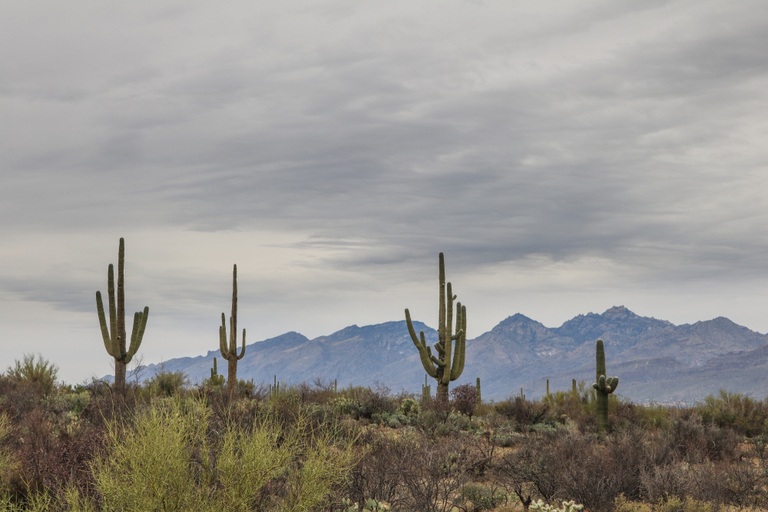 This short, easy-rated desert trail with not too much elevation is especially suitable for beginner hikers. The first half is easier to hike than the last half. Aside from hiking, it is used for running, bird watching, and nature trips.
Because this trail has no shade from start to finish, use your sunscreen and bring plenty of water. It is accessible all year round.
Conclusion
Above are our most favorite under-the-radar hiking trails across the U.S. Whichever one you choose for the next trip, make a thorough plan. Pay attention to the weather, your hiking apparel, and make sure to pack enough water because most of these trails are secluded.
Finally, thanks for reading!