Travel is no longer just for rest and relaxation but also to explore nature and experience yourself with adventurous challenges. Thrilling games or outdoor activities always have a strange attraction.
And, if you're looking for the best destinations for adventurous couples, take a look at this list:
Vietnam
Son Doong Cave, Quang Binh
Adventure rank: 6 – Hard
Requirements: Good physical strength, experience with regular treks, and 18+ years old.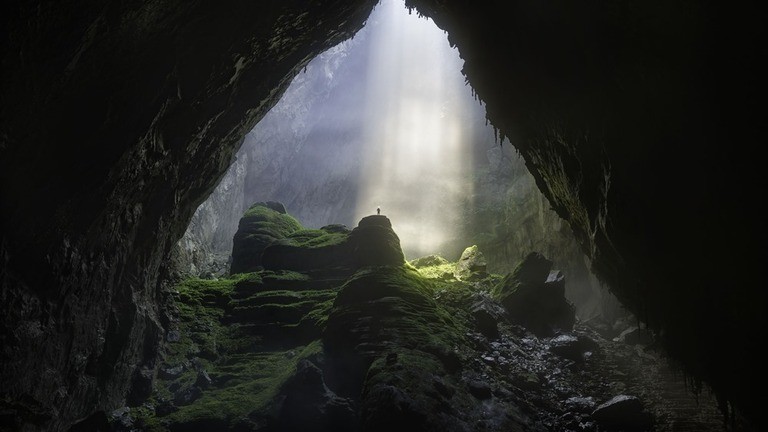 Son Doong Cave is currently the largest cave in the world, with magnificent stalactites, underground rivers, an emerald lagoon, or even a growing forest right in the heart of it, along with unique creatures.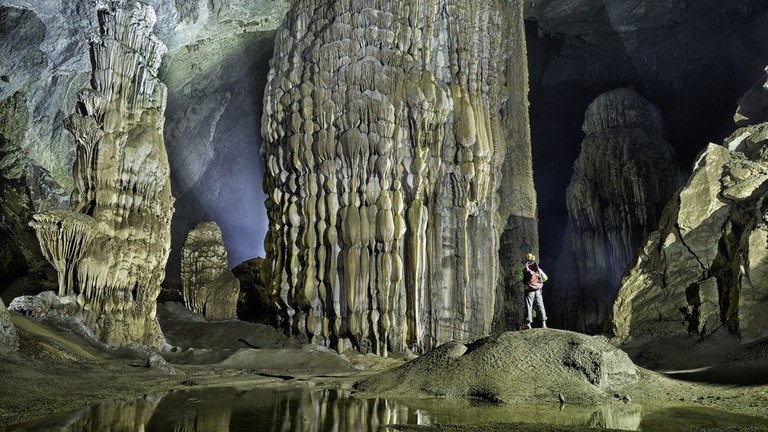 This expenditure will be memorable for adventurous couples and even more precious because there are just about 13-15 tours/month, operating from January to August, with a maximum of 10 guests/tour.
Mã Pí Lèng Pass, Ha Giang
Adventure rank: 5
Requirements: Bike-riding or motorbike-riding experience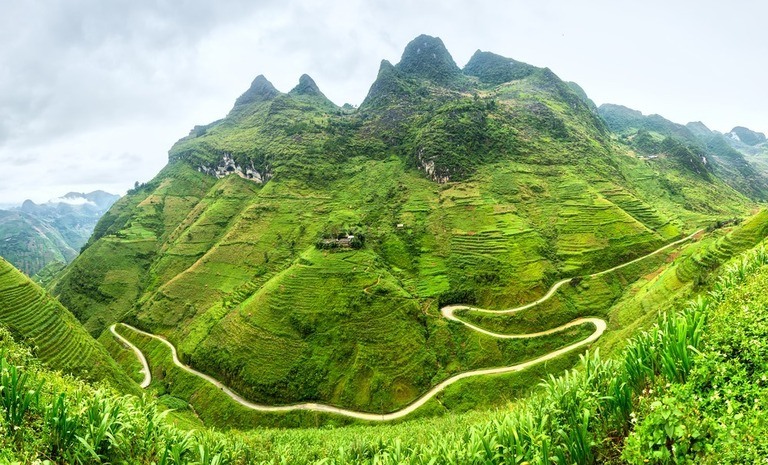 This mountain pass is about 12.5 km long and at an altitude of 1,200m.
It is considered the most dangerous pass in Vietnam and is in the world's top 12 most dangerous roads because of its winding roads - one side is the abyss, the other is the cliff.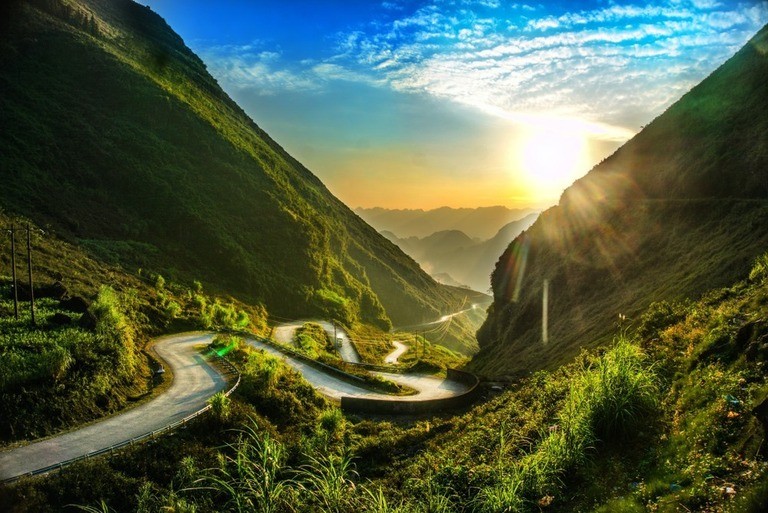 But the breathtaking majestic natural landscape deserves a try.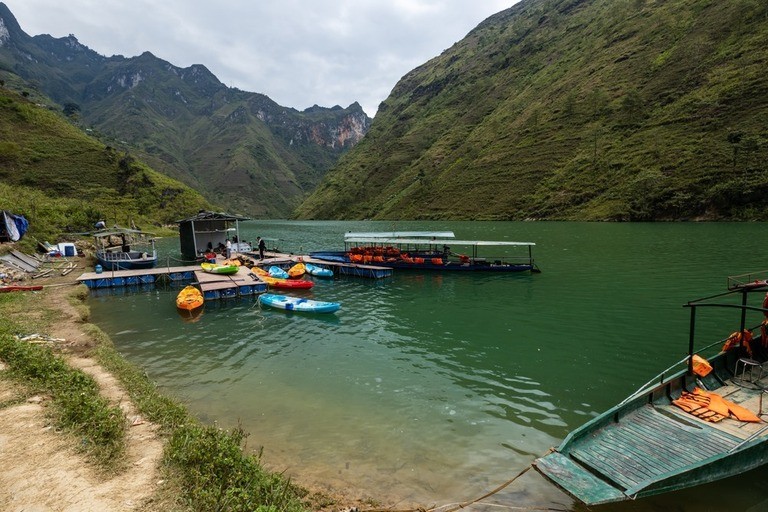 Kayaking along Nho Que River (located in the territory of Tu San gorge) is another great experience.
An Thoi Island, Phu Quoc
Adventure rank: 4
Requirements: Snorkeling experience & Swimming

Snorkeling, sea walking, diving, and scuba diving are a "must" for adventurous visitors to try when visiting the largest island of Vietnam – Phu Quoc.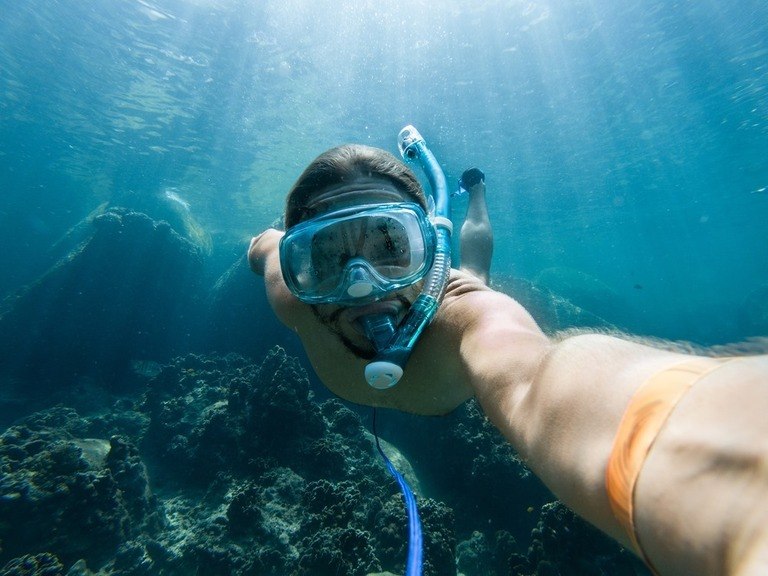 It has an area of colorful coral stretching up to 360ha. The best time to dive here is from November to April.
Australia
Shipstern Bluff, Tasman Peninsula
Adventure rank: 6
Requirements: Good experience in surfing
If you are a professional surfer and want an unforgettable honeymoon, this is the ideal destination.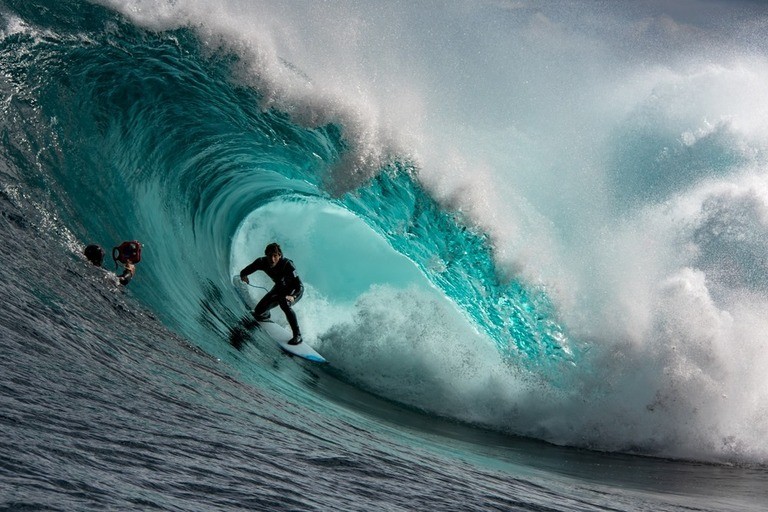 Shipstern Bluff is located on the southeastern coast of Tasmania.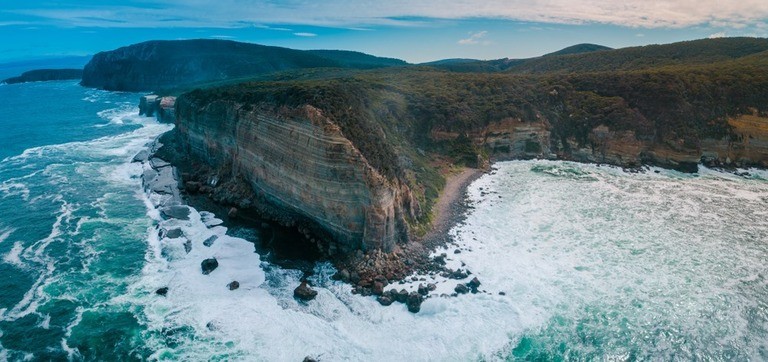 It is one of the most famous surf spots in the world with waves as high as nearly 200 feet. Currents from the Southern Ocean create unpredictable waves and crash into the surfers as soon as they start.
Wollongong and Newcastle Beach, Sydney
Adventure rank: 5
Requirements: No
Do you dare to drop yourself from a height of over 13,123 feet in a free fall?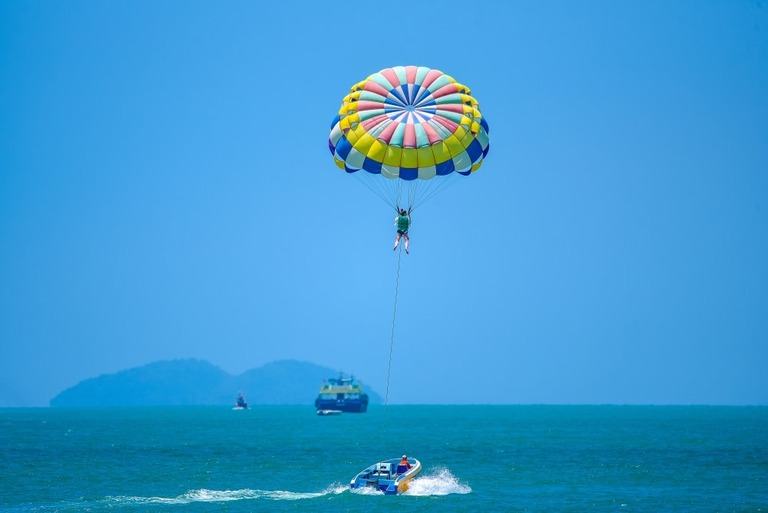 Satisfy your thirst for adventure with this skydiving game from an airplane floating in the air, completely free-falling to earth according to the law of gravity, and then releasing the parachute for a gentle landing.
The good news is that people who know nothing about skydiving techniques still join in this breathtaking activity because there will be a professional skydiver to skydive with you.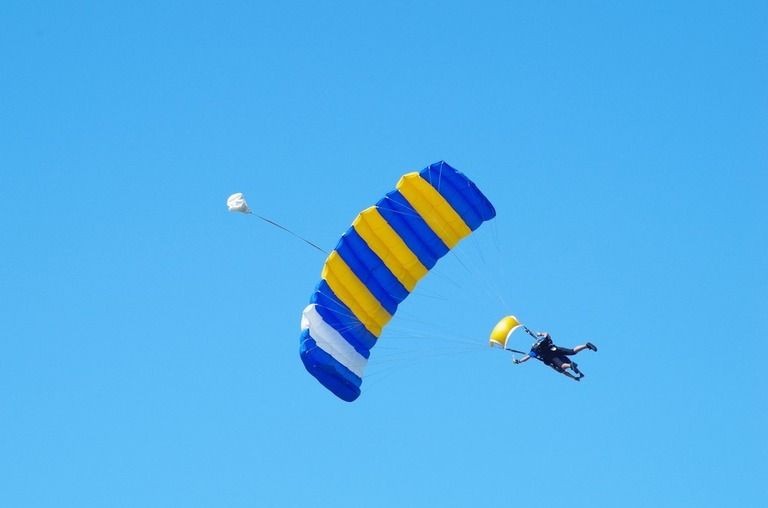 They help orient the landing point and release the parachute when necessary.
Surfers Paradise, Queensland
Adventure rank: 4
Requirements: Experience in kite surfing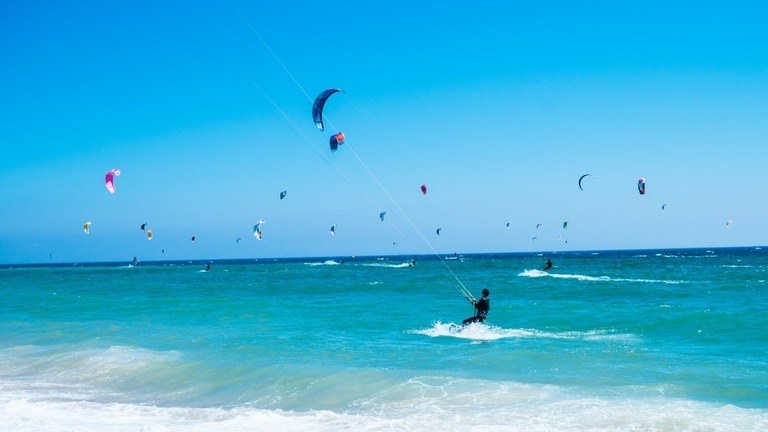 Kite Surfing is a must-try in Australia – the country that hosts 10,000 beaches with vast coastlines. And, Surfers Paradise (as its name implies) is one of the best destinations for this activity.
United States
Portal, Utah
Adventure rank: 5
Requirements: Experience in bike riding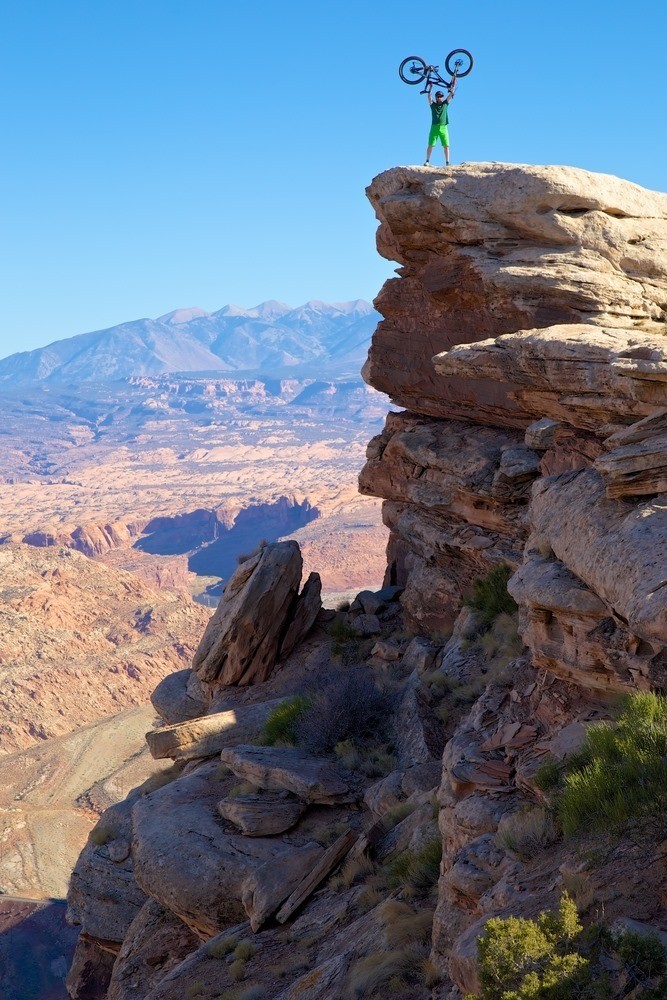 This is the legendary mountain bike track of the world.
Perched on a 70-meter-high cliff above the Colorado River, North America, the small mountain road has become one of the extreme sports icons.
Many people choose this road to challenge their steering and bravery.
Carlsbad Cave, Southern New Mexico State
Adventure rank: 5
Requirements: Good physical health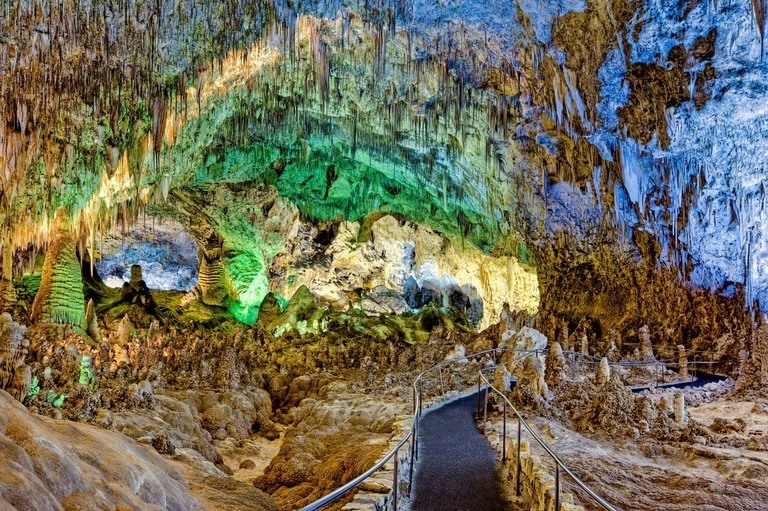 Carlsbad is studied as having over 300 limestone caves belonging to fossil reefs about 250 to 280 million years ago. It also has 7 of the world's largest caves with a maximum height of about 350'.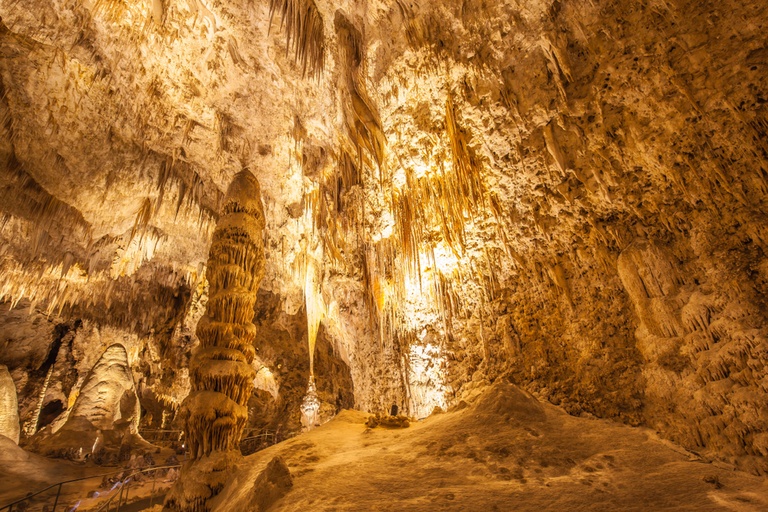 These caves are known for numerous beautiful stalactites and stalagmites in various unique shapes.
Mount Washington Range, New Hampshire
Adventure rank: 6
Requirements: Good physical health

Mount Washington Ranges holds the world record for the fastest winds on the Earth's surface, with the highest recorded speed of 203 miles/hour.
But that isn't the only concern in this area: freezing temperatures can drop below −104 degrees F and constant snowfall makes Mount Washington a very dangerous place.
Despite its modest height - only 1,917m, Mount Washington is one of the death peaks in the world. The experience of the adventurers here can be compared to the experience on the top of Mount Everest.
Indonesia
Mirror Lake, East Kalimantan
Adventure rank: 3
Requirements: Good physical health + Swimming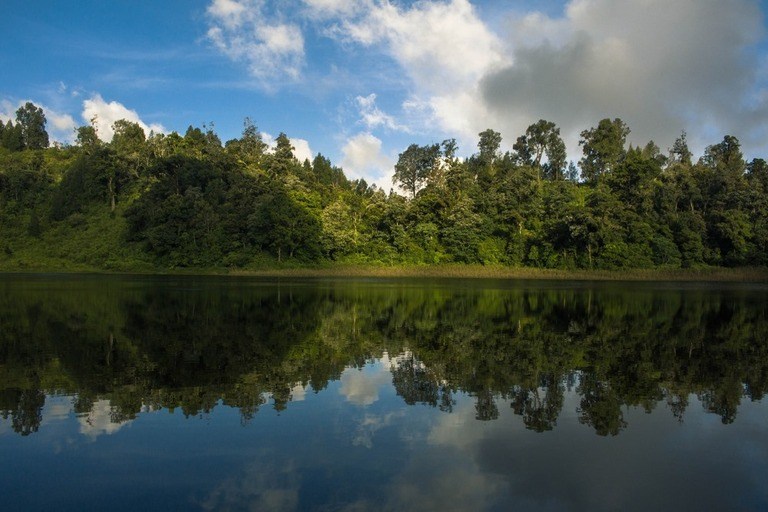 The incredibly clear blue water that can reflect any image on it is key for Mirror Lake's reputation.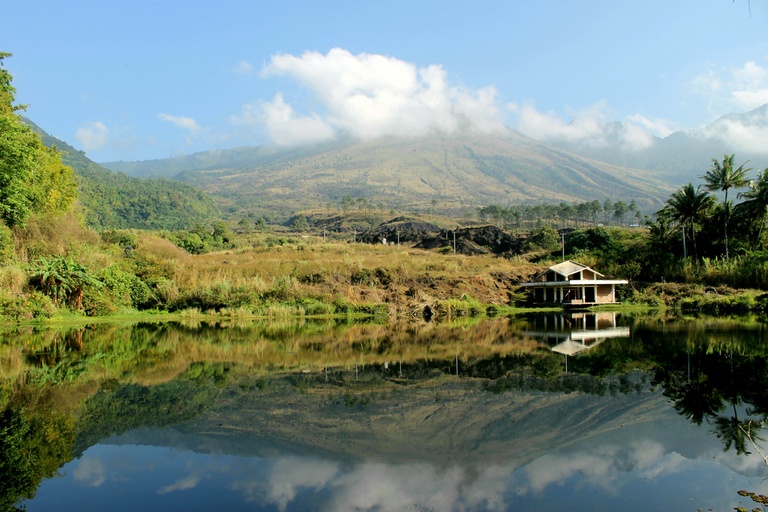 But to get there, you will have to go through a rather arduous forest road because the lake is located deeply in the jungle.
Nusa Dua Beach, the south of Bali island
Adventure rank: 3
Requirements: Experience in sailing, paragliding, and water motorbike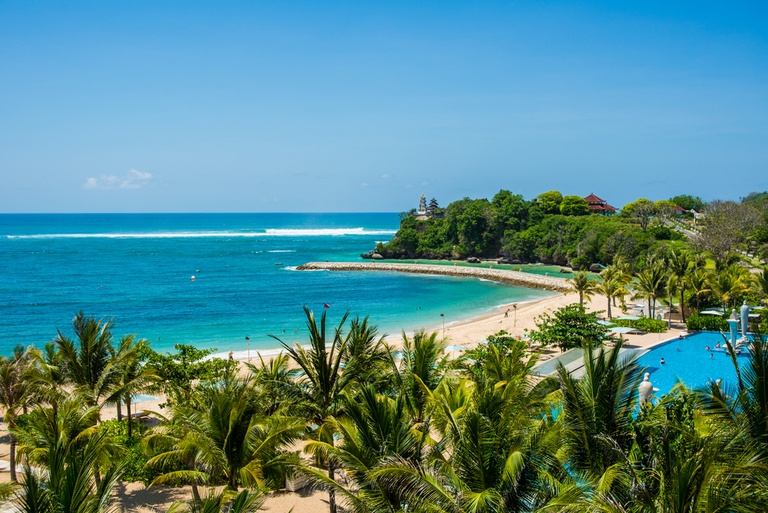 Nusa Dua Beach is considered a great tourist destination in Indonesia for adventurous couples because there are a lot of exciting sea sports there, like sailing, paragliding, and water motorbike.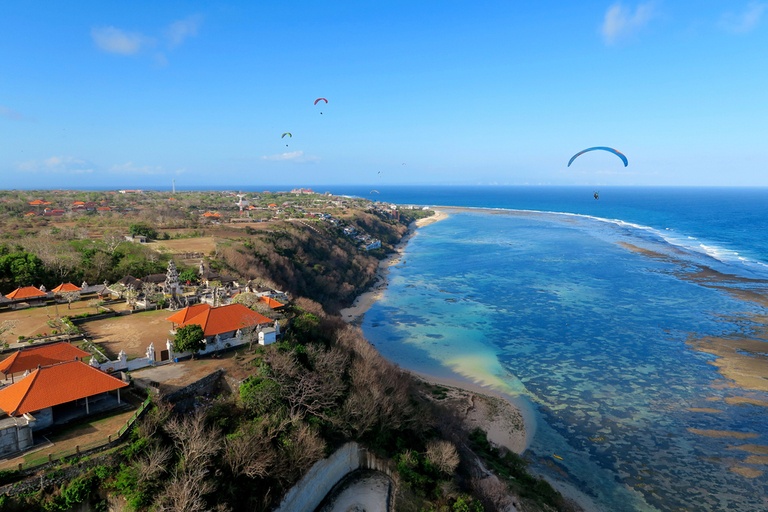 Besides, when the tide recedes, you can freely admire the coral reefs of all shapes and colors.
Mount Bromo, East of Java island
Adventure rank: 4
Requirements: Experience in climbing + Good physical health
This is an active volcano at an altitude of 2,329 m above sea level. One of the most popular adventurous activities here is climbing if you want to witness firsthand the boiling lava burning in the heart of the mountain with high columns of smoke rising to the blue sky.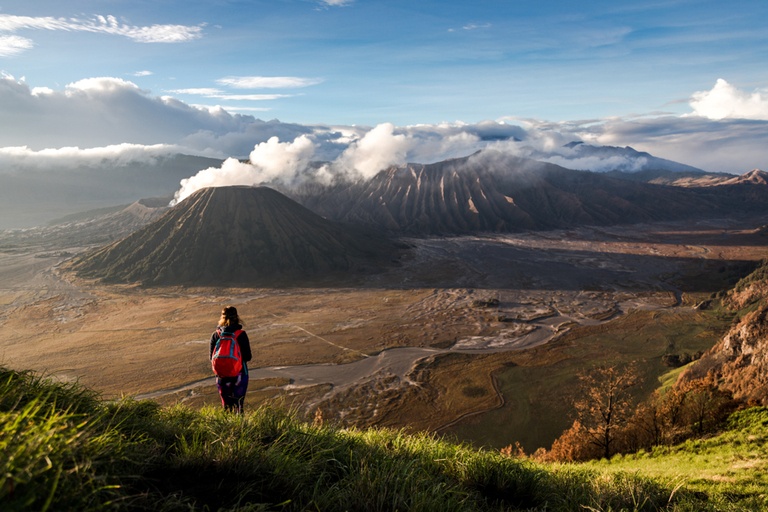 The sunrise on Mount Bromo is also welcomed by many tourists. But make sure to prepare your health and everything to overcome the rather arduous road.
Conclusion
We hope that our list of best destinations for adventurous couples above gave you some interesting ideas for planning your honeymoon trip. Of course, there are still a lot of other must-visit places around the world and our team is still trying to update the list.
So, please keep following our blog for more. Thanks for reading!