While the sunrise can be seen from almost anywhere in Maryland, there are some extra-special places that bring a different sunrise-watching experience. They are located mainly in four big cities of Maryland: Baltimore, Annapolis, Solomons, and Ocean City.
Without further ado, here are the 14 best places to watch the sunrise in Maryland.
Baltimore
If you're living in Baltimore, the good news for you is that there are countless beautiful places to watch the sunrise.
Francis Scott Key Bridge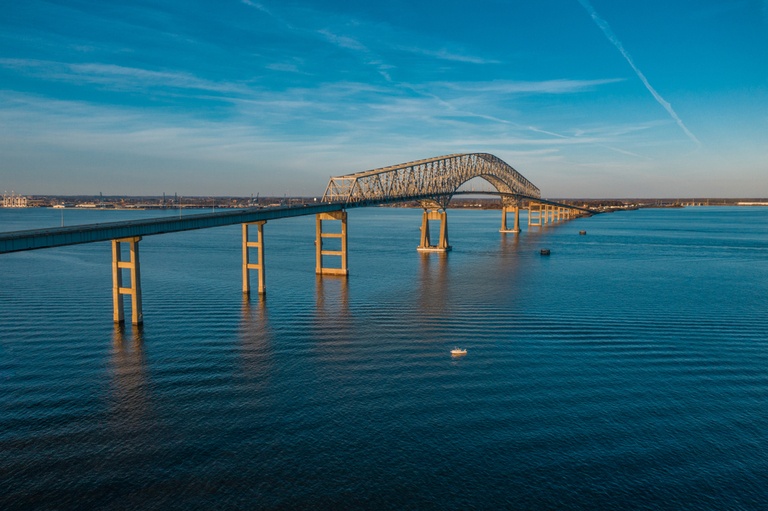 Francis Scott Key Bridge is where you can catch the first light of the day from 5h15 AM to 5h45 AM. It is 10.9 miles in length, considered as the longest bridge in the Baltimore metropolitan area and also the second-longest continuous truss bridge in the United States.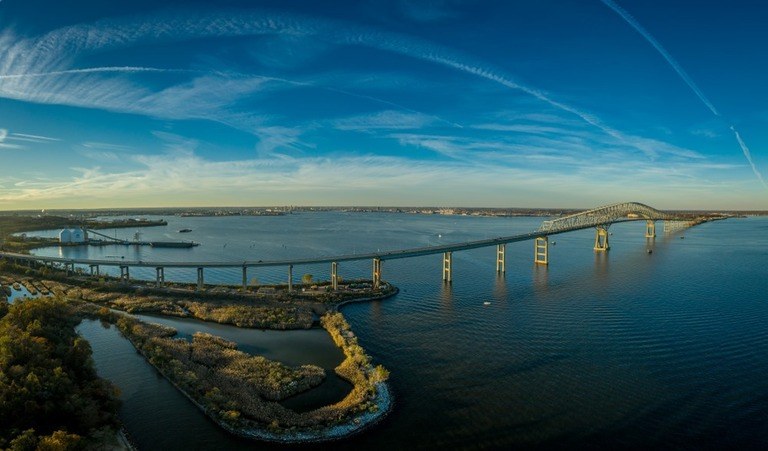 Note: At this bridge, the two-axle Video Toll rate is $6 and the two-axle E-ZPass® Maryland Toll rate is $3.
Fort McHenry

Fort McHenry is another famous place for good pictures of sunrise.
It's a historical American coastal pentagonal bastion fort constructed between 1799 and 1802, and impressive with its unique five-star shape.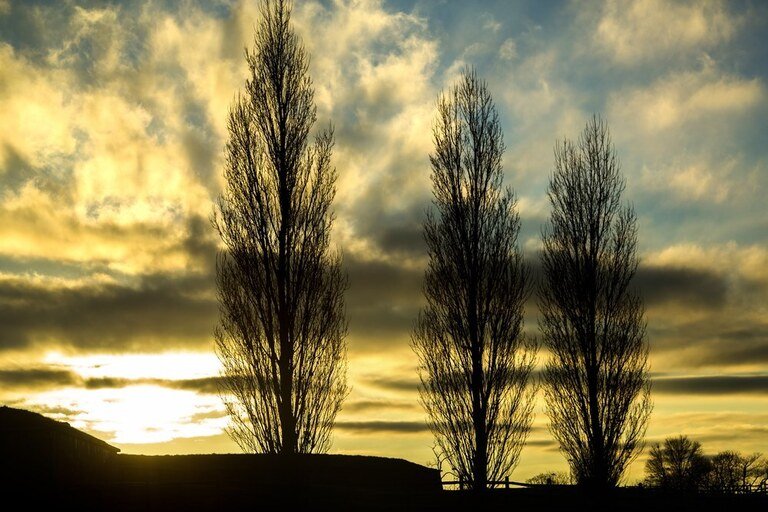 Loch Raven Reservoir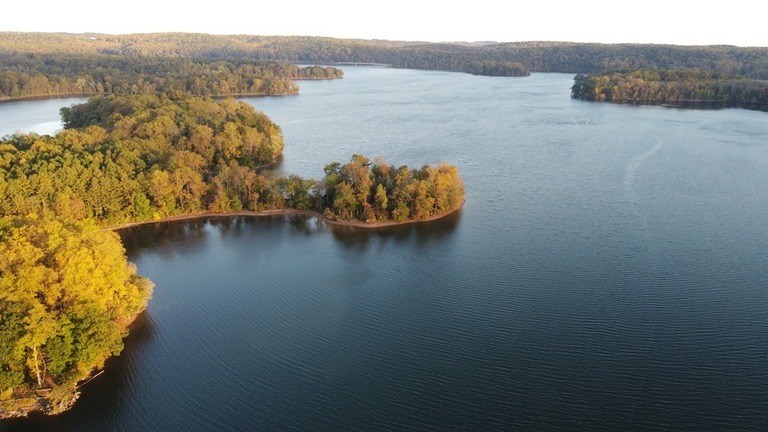 Loch Raven Reservoir gives a breathtaking view of sunrise across the lake where you'll also see flying birds, geese, and light mist in the morning.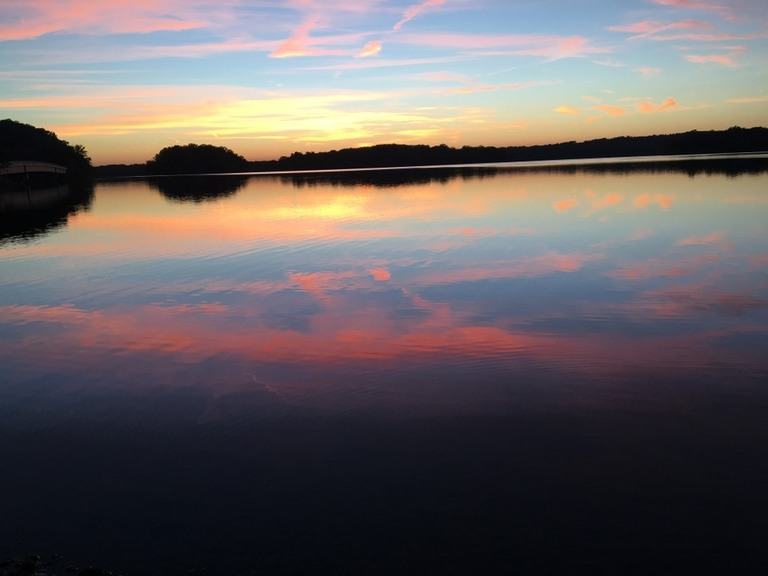 When the sun rises, it illuminates the mist and creates fantastic reflections on the reservoir.
Canton Waterfront Park
If you find a place for camping and then, watching the sunrise, Canton Waterfront Park is an ideal choice.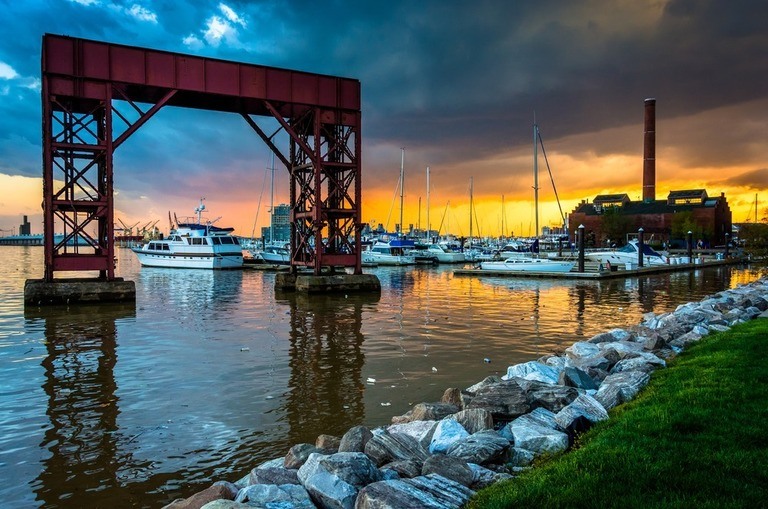 It provides pleasant views of both the water and the well-kept grounds. Follow its waterfront promenade and enjoy great views of the harbor.
Patterson Park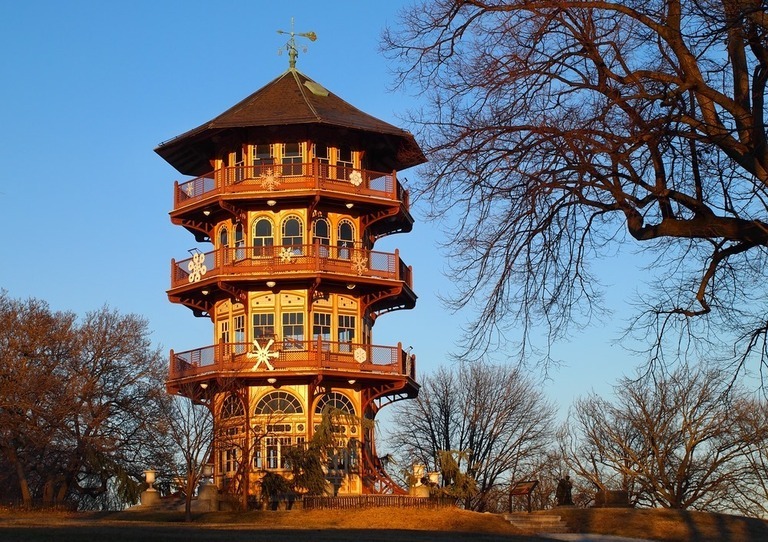 Watching the sunrise from the Patterson Park Pagoda is a different experience. It's peaceful, relaxing, and fresh. From here, you can also see the Highlandtown section of the city in the distance, trees, paths, and lawns.
Druid Hill Park
The reservoir located in Druid Hill Park is a great place for sunrise-watching. It is open, uncrowded, and not obstructed by buildings.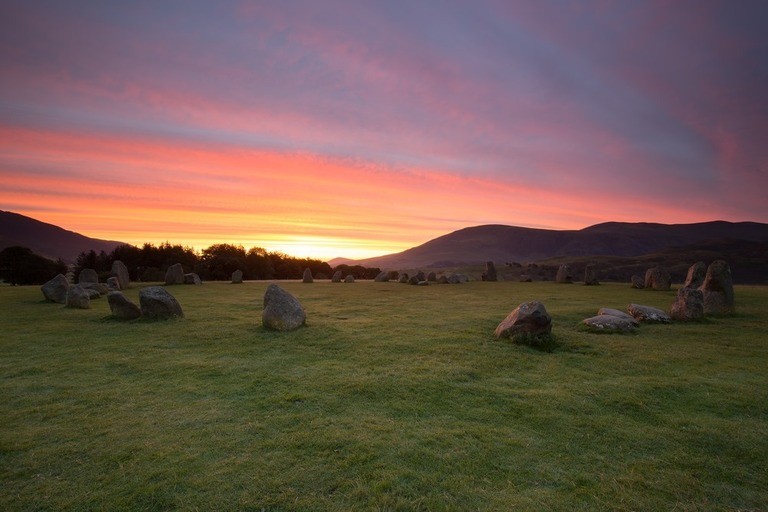 This park is Baltimore's first large municipal park and the third oldest established park in the US. Therefore, there is much other interesting sightseeing here, such as a disc golf course, Botanic Gardens, Howard P. Rawlings Conservatory, and Baltimore Zoo.
It also has a lot of picnic tables/pavilions and running/walking trails.
Gunpowder Falls State Park
Part of this large park is a small-yet-beautiful freshwater beach where you can see or photograph the sunrise. This area also has plenty of grills and table picnics, along with many water recreational activities, such as kayaking.
It's a perfect athletic field and also a nice place for camping or picnicking.
Annapolis
Sandy Point State Park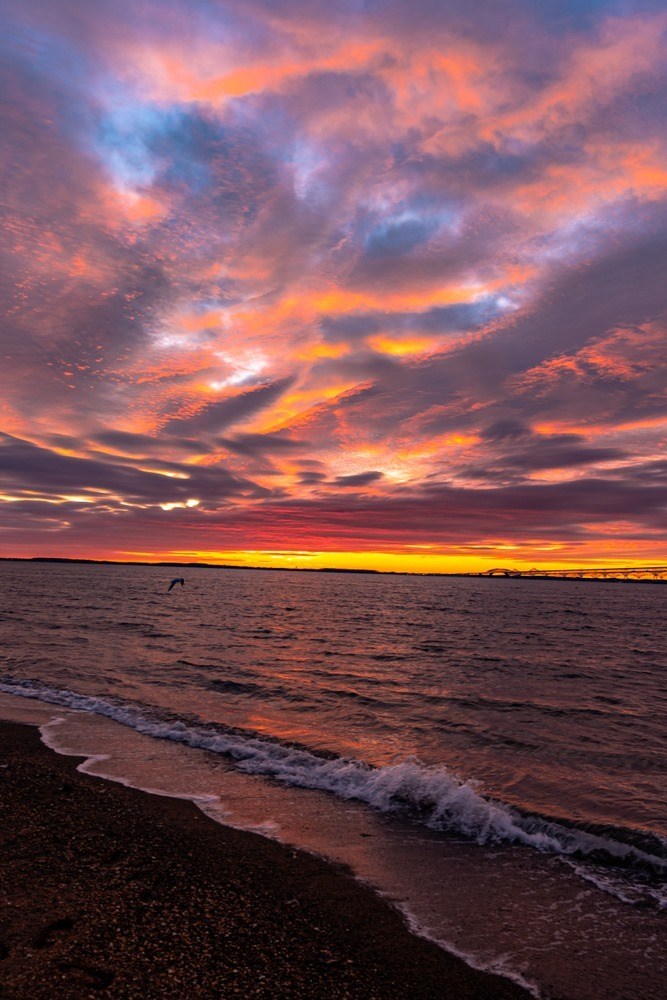 This park is more like a small beach with brown sand, no crazy green moss, located along the Chesapeake Bay's shores. From here, you can see the Bay Bridge from most directions.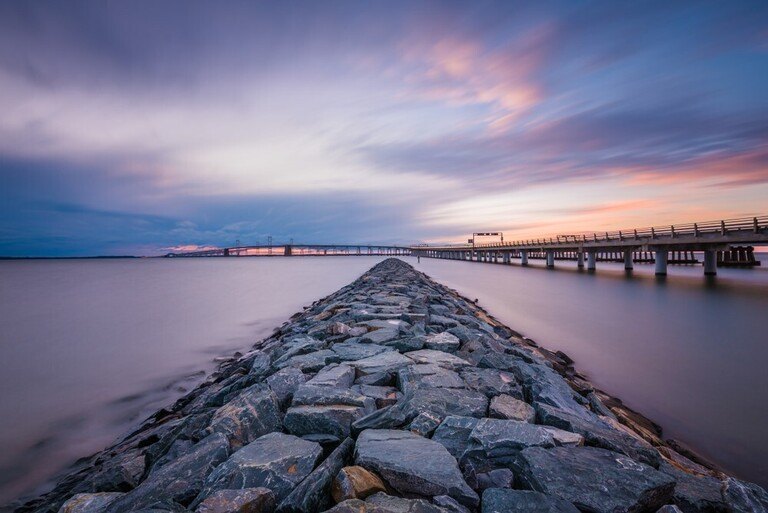 Have a lovely walk on the seaside and enjoy the romantic sunrise views.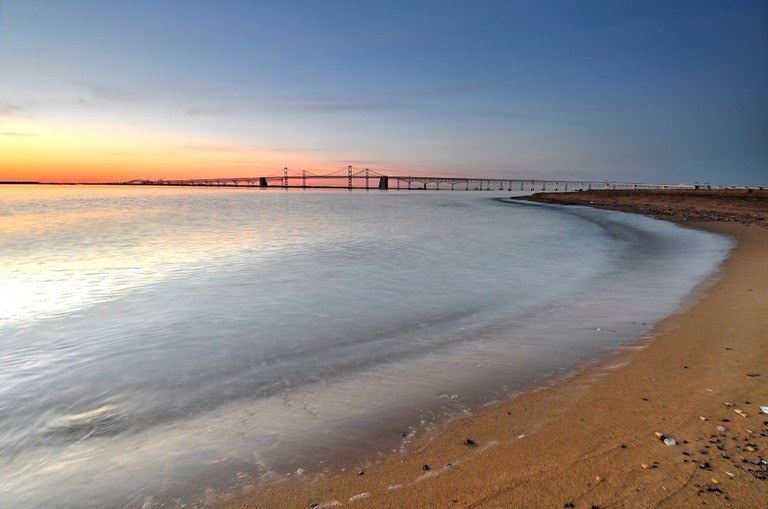 Some other activities here are picnicking, swimming (during the warm season), and camping. The facilities are good and quality.
Note: There's a $4 fee per car.
Thomas Point Park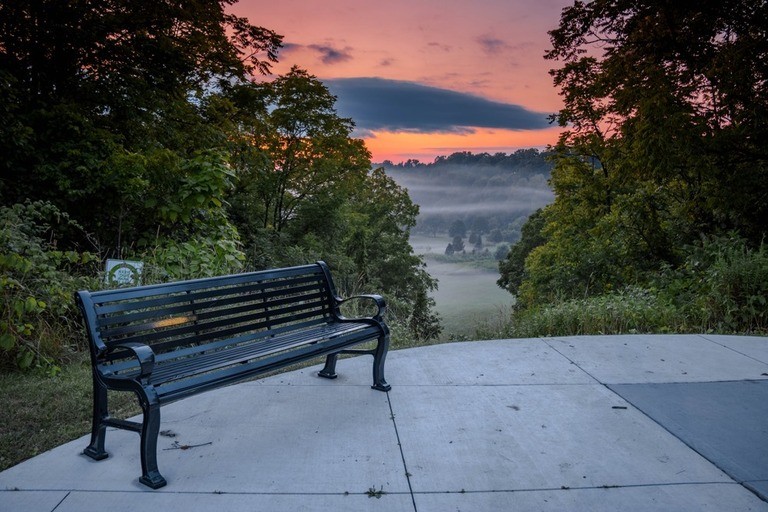 This area is considered a true hidden gem of Annapolis. It is open to the public, windy, and beautiful. It has a beautiful scenic view of Annapolis City, Kent's islands, Chesapeake Bay Bridge, Arundel on the Bay, and Hillsmere Shores Community Beach.
The walking trail is nice and pet-friendly.
Solomons Island
Calvert Marine Museum and Drum Point Lighthouse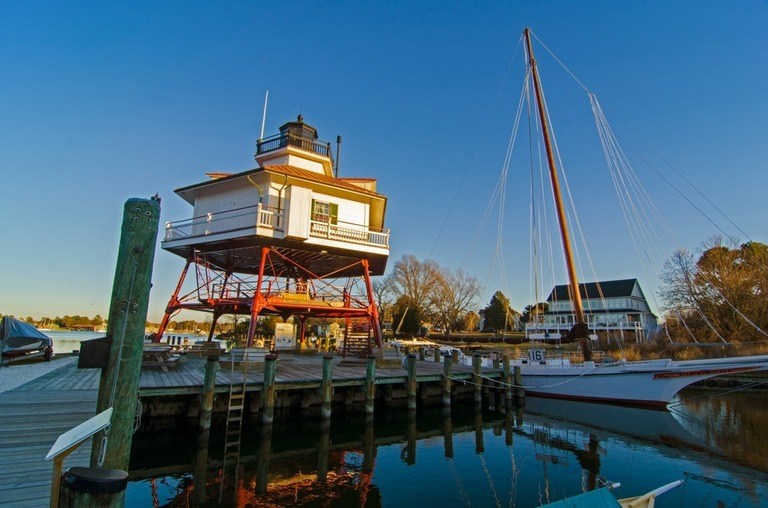 The wide, non-obstruction horizon makes this place ideal for sunrise watching. Have a walk around it, enjoy the view, and the bustle of boat riding around the bay.
From 10:00 AM to 5:00 PM, you can go inside the museum, have a tour, and learn more about how humans shaped and changed this area time-to-time, and more. The Cove Point Lighthouse is another great and informative sightseeing destination.
Solomons Boat Ramp and Fishing Pier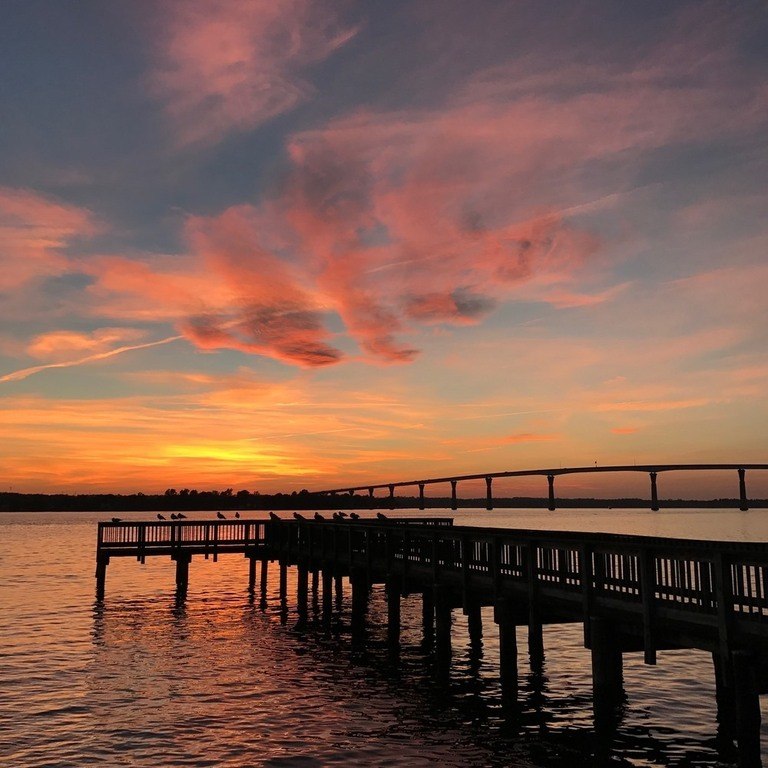 This small yet beautiful waterfront area in Solomons is good for an early morning walk and watching the sunrise.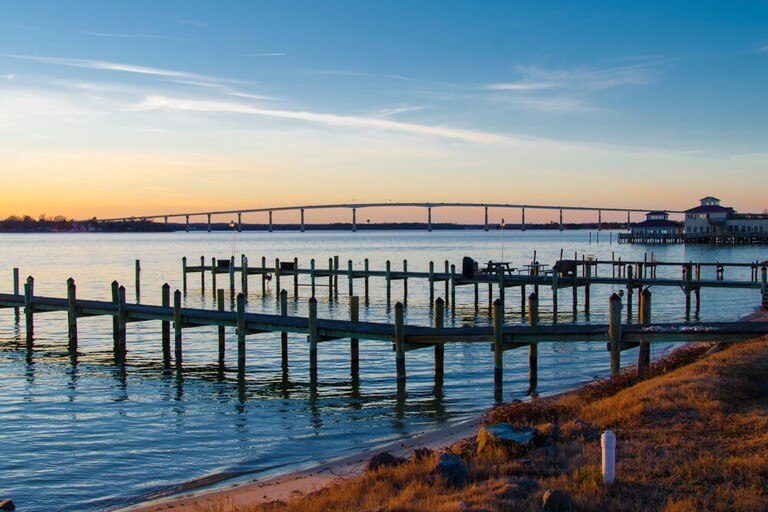 After that, you can cross the street to get to some ice cream parlors, Bunky's Tackle shop, stores, and restaurants.
It is also famous for fishing.
Ocean City
Oceanic Fishing Pier
This pier is easily accessible from the inlet parking lot.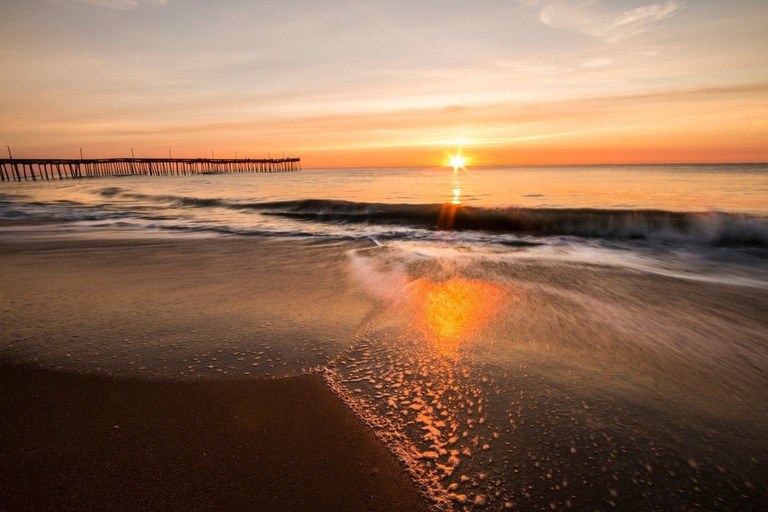 Take a walk to the edge of the pier where the sunrise is commonly between 5:10 AM to 5:45 AM. You'll also get chances to watch the activities of local fishermen and see what they have just caught.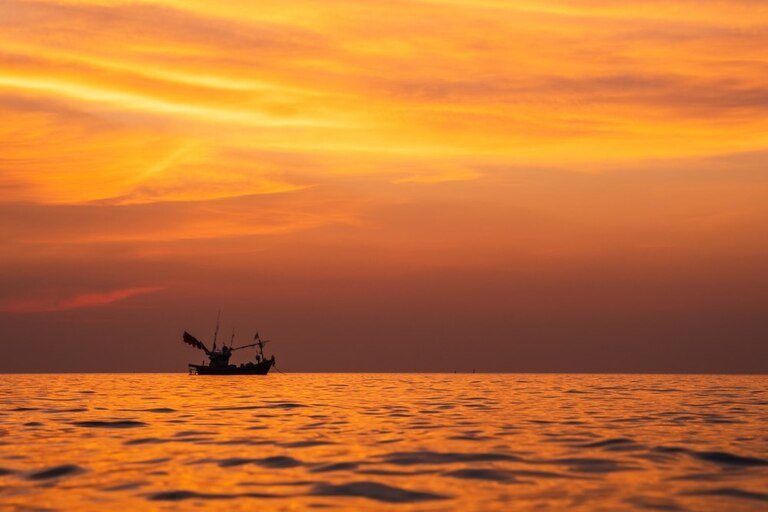 There are many fun recreational activities here, such as surfing, fishing, swimming, and Dolphin-watching.
Northside Park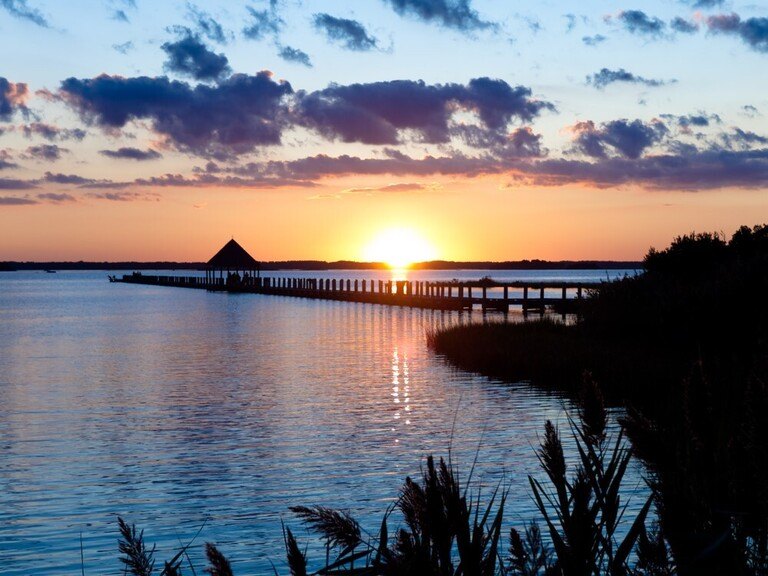 This is an excellent paved walking path for dogs, young walkers, wheelchairs, strollers, and a nice playground for kids.
Walkout on the pier to watch the sunrise between 5:10 AM to 5:35 AM. The biggest view of this place is the Bay, which brings a beautiful and relaxing feeling. A big plus is that it's not crowded.
Ocean City Boardwalk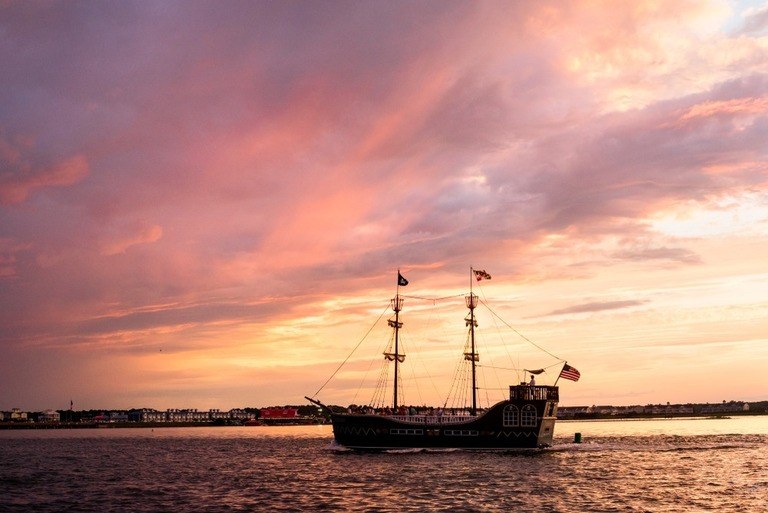 Shopping, eating, and walking along the Ocean City Boardwalk for sunrise-watching is a staple of shore-living. There are benches along the walkway for relaxing and photographing the views of the beach.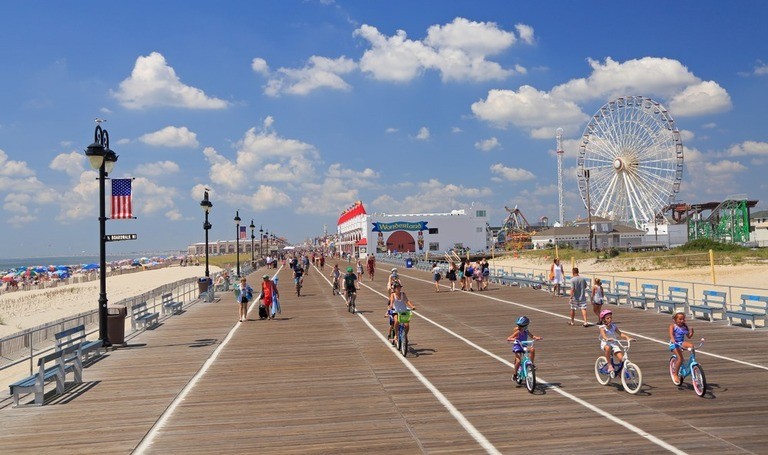 It also has lots of shops and restaurants here.
Although there are a lot of people enjoying the area, it is very clean and policies are highly visible.
Conclusion
Above are all the 14 best places to watch the sunrise in Maryland. We hope that you will have the most wonderful memories and experiences there. Let us know if you visit any of these places or if you've got any other suggestions for other readers. Thanks for reading!