Light pollution is one of the reasons that make stargazing more and more difficult these days. Not all places are eligible for this wonderful night activity. If you're an avid stargazer, here are the darkest places in the US for incredible stargazing.
Bar Harbor, Maine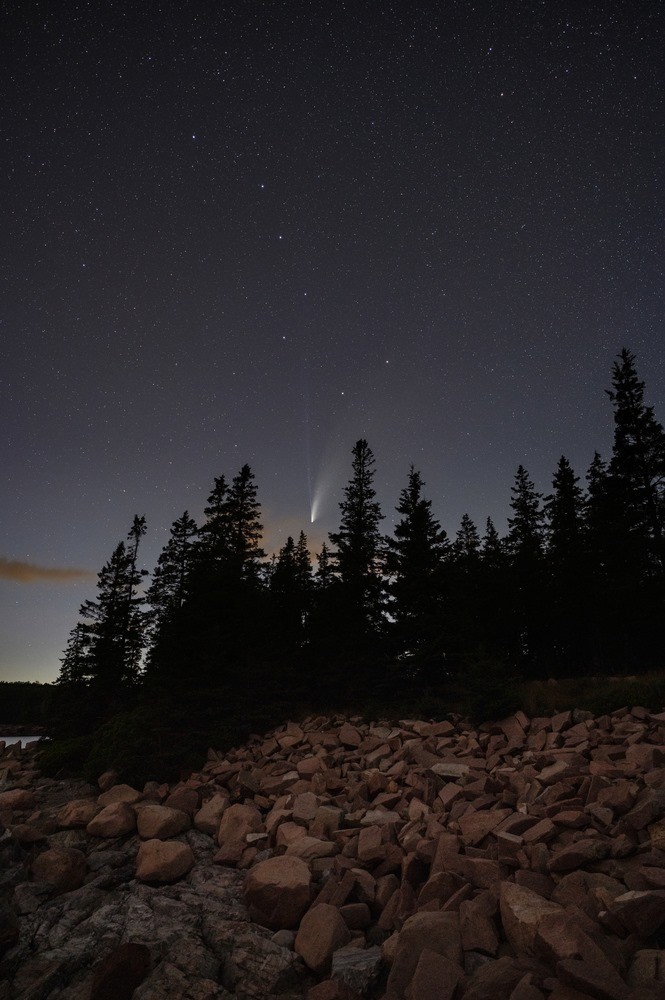 Maine is one of the most fantastic places for stargazing in the United States due to the lack of population and the lack of light pollution. And, Bar Harbor is a great spot to see stars right on the beach.
The best time to visit the harbor is during the summer months, especially in July and August.
Bosque Del Apache Wildlife Preserve, New Mexico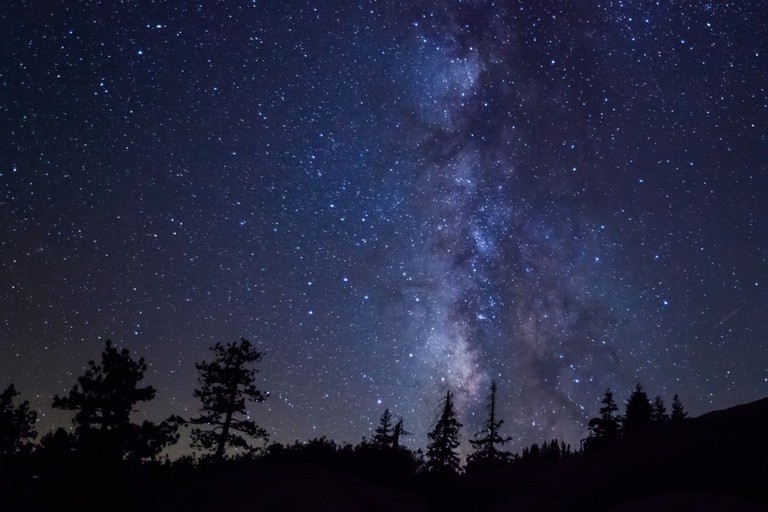 Every year, there are thousands of snow geese departing from the Bosque Del Apache Wildlife Preserve at dawn on their annual migration. Lights aren't allowed here to ensure that the birds follow the right track.
That makes it also a great place for stargazing in the US.
Cape Cod, Massachusetts

Cape Cod is located out in the Atlantic Ocean and away from the mainland, it becomes an ideal place for stargazing, especially during late fall, winter, and early spring.
According to locals, Chatham Light Beach, Nantucket Island, Surfside Beach, and state reservations are best for this activity because they are isolated enough to minimize light pollution.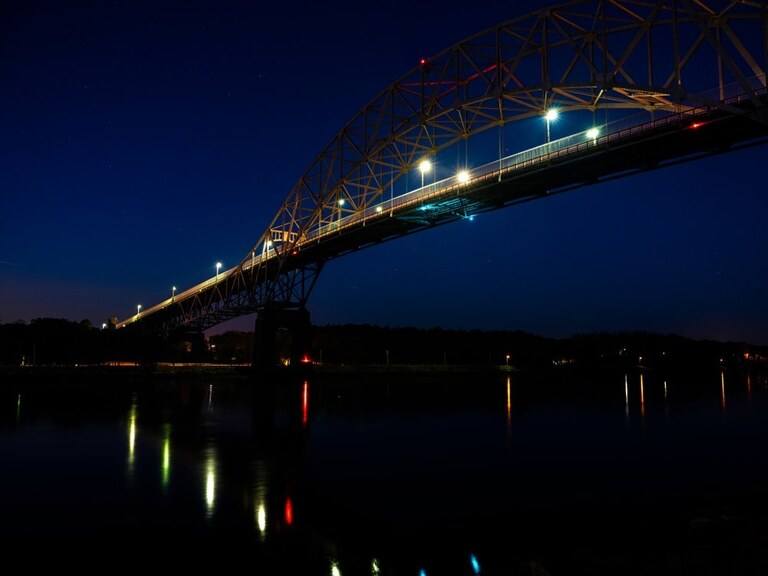 For amateur stargazers, Marconi Beach, Newcomb Hollow Beach, and the Cape Cod National Seashore are some good options.
Clayton Lake State Park, New Mexico
This is another darkest state park in New Mexico for stargazing and also the favorite destination of many ambitious stargazers due to two big pluses.
Firstly, the officials often give visitors tips and information regarding stargazing, called stargazing parties.
Secondly, there are many other interesting activities to enjoy here, such as seeing dinosaur footprints.
Death Valley, Nevada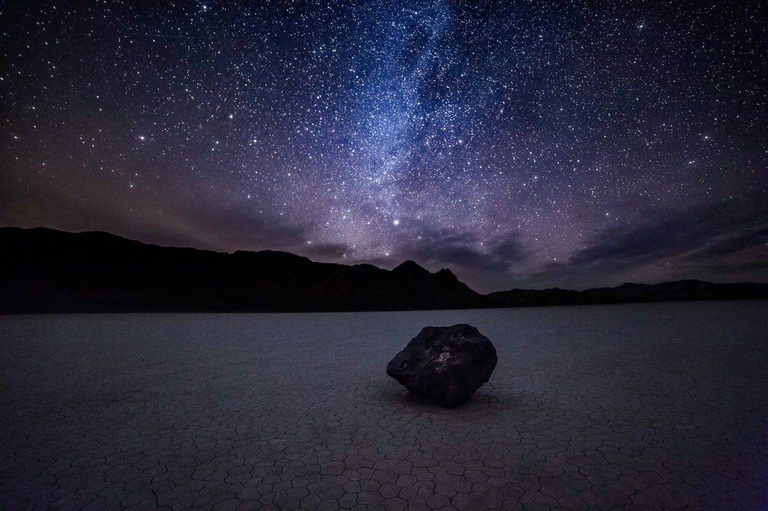 Death Valley offers some of the darkest places in the US for incredible stargazing, such as Death Valley National Park, Furnace Creek Resort, Mesquite Flat Sand Dunes, and Harmony Borax Works.
Therein, Death Valley National Park has been designated by the International Dark-Sky Association as a Gold Tier Dark Sky Park with the highest darkness rating.
Visitors can join a number of stargazing events, such as the Star Party hosted by Furnace Creek Resort and Death Valley National Park.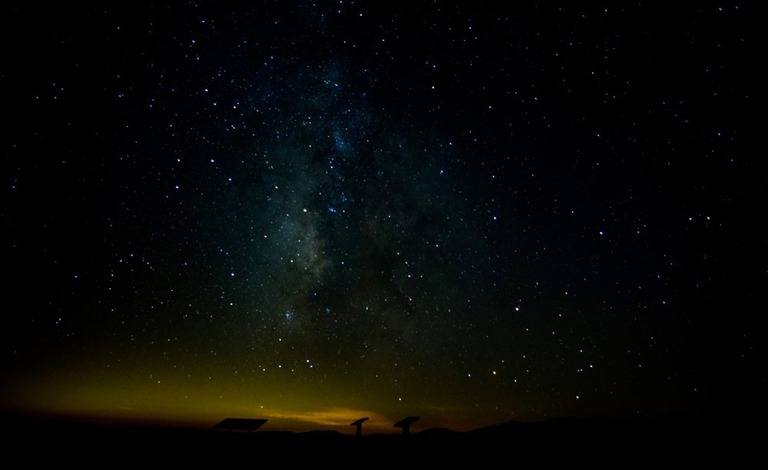 The best time to visit this place is from November to April because the nighttime temperature is very comfortable – between the '60s and 70's degrees F.
Big Bend National Park, Texas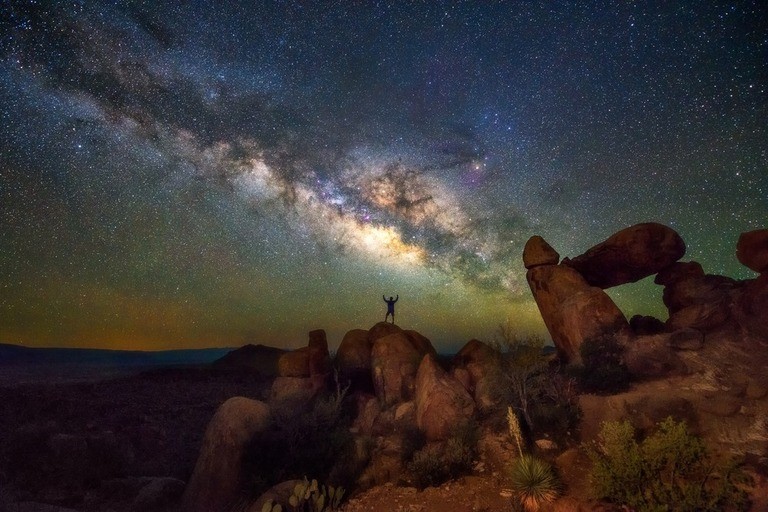 In North America, Big Bend National Park is known as an outstanding place for stargazing because of its sparse human occupation, which leads to little light pollution.
The best time to see stars in this place is from October to April.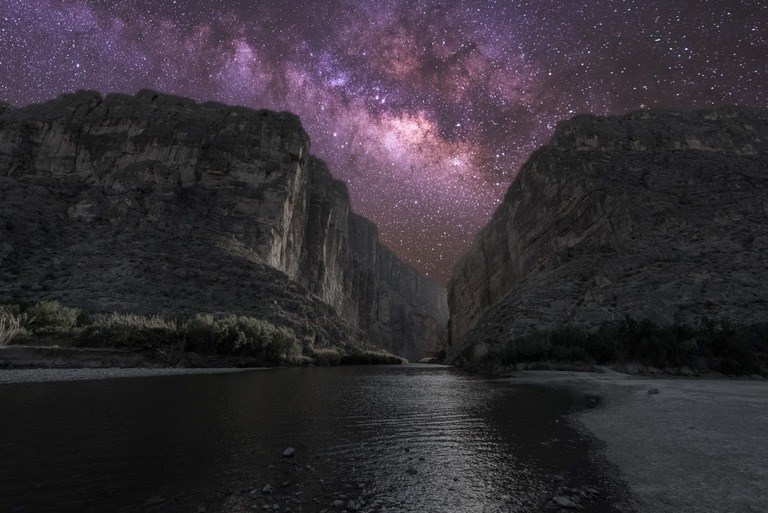 You can easily see the Milky Way from there and summer is the best time for that. Here are some good stargazing spots in Big Bend National Park:
Maverick Junction
Sotol Vista
Mule Ears Viewpoint
Tuff Canyon
Santa Elena Overlook
Natural Bridges National Monument, Utah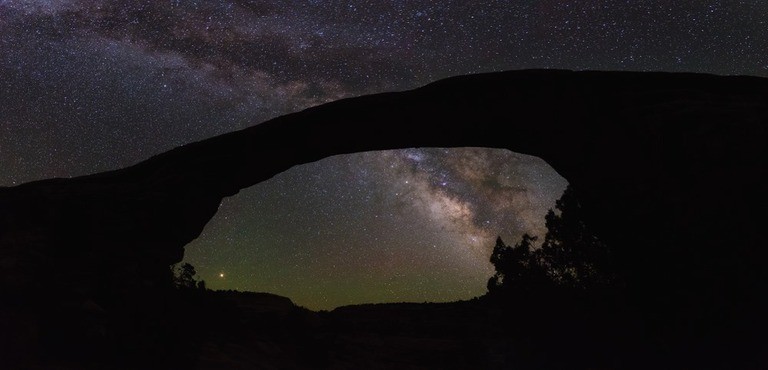 Out of the way, and rarely crowded, Natural Bridges National Monument is an ideal place in Utah for stargazing, especially during the spring and summer months.
Natural Bridges trails are open 24/7 and the park allows for stargazing virtually anywhere, which is a big plus.
You can ask the local rangers for stargazing programs.
Griffith Observatory, California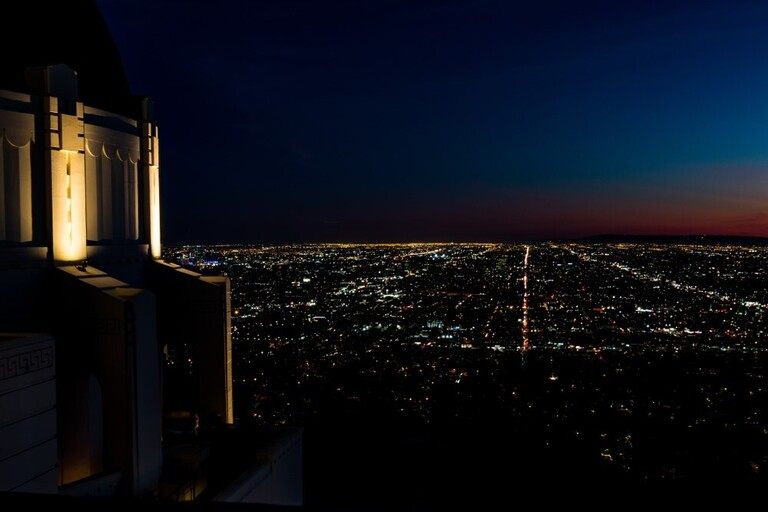 Griffith Park Observatory is mostly known for a scene in La La Land with all the stars and in fact, you can see most of them at night in Griffith Observatory.
You can look through the telescope mounted in the copper-clad dome on the east end of the building and it's 100% free.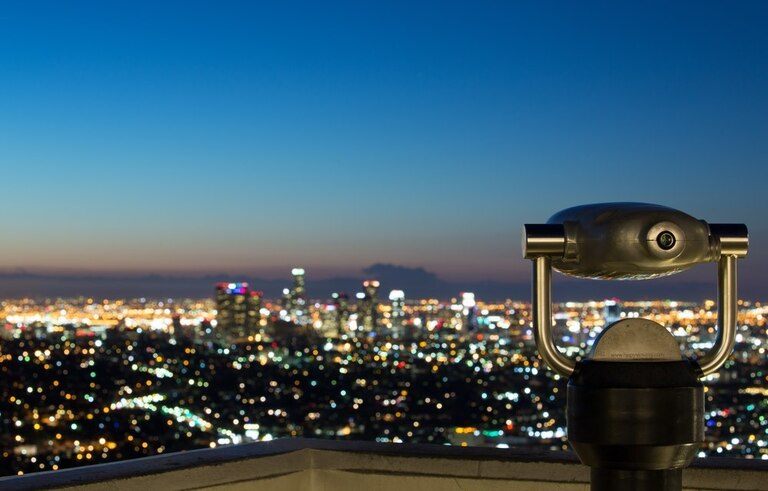 It is also free to enter the grounds and observatory but take note that the place is only open until 10 pm every day except Mondays.
Cherry Springs State Park, Pennsylvania
Cherry Springs State Park is located at the top of a 2,300-foot high mountain surrounded by relatively undeveloped forest, which shields the light perfectly.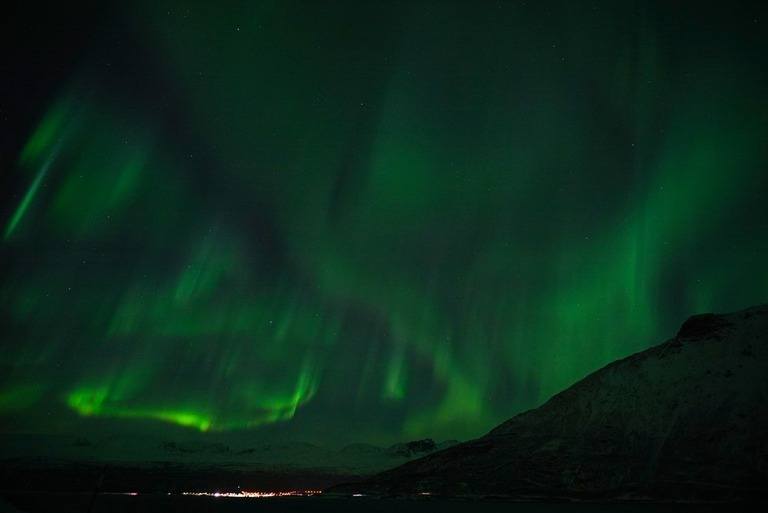 The state park offers a precious chance to visitors to witness the Aurora Borealis in all its glory. Besides, you can see the Milky Way and Northern Lights from there through a telescope, binoculars, or unaided eyes.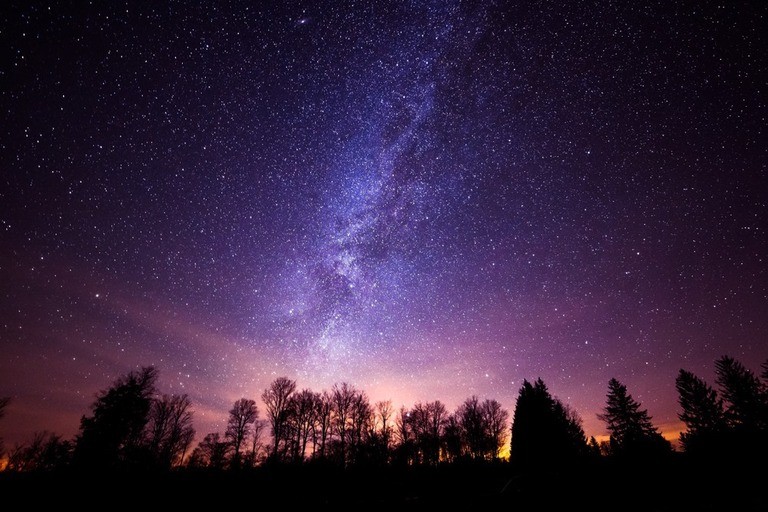 The best time to visit the place is from April to October.
Here are some of my most favorite spots for stargazing: Overnight Astronomy Observation Field, Rustic Campground, and Night Sky Public Viewing Area.
Rocky Mountain National Park, Colorado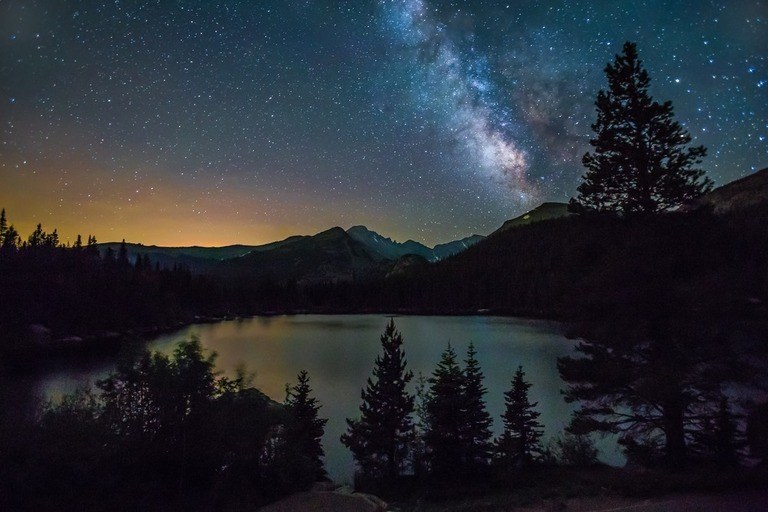 During a new moon, you can see the unreal beauty of the Milky Way and the entire constellations here.
In Rocky Mountain National Park, there are a lot of ideal places for stargazing, such as Bear Lake and Trail Ridge Road.
You can visit the park anytime around the year because it is open 24/7. Even during summer and autumn, there are free park shuttle buses to bring you around Bear Lake Road.
Conclusion
And, those are the 10 darkest places in the US for incredible stargazing that I'd like to introduce to you. Here are some extra tips for amateur stargazers:
Use a red flashlight when making your way to the stargazing spot; avoid using standard white light
Give your eyes at least 30 minutes to adjust to the darkness. During that time, don't use screens or any white light sources.
The best time to stargaze is usually during a new moon
That's all for this article. Thanks for reading!