Cleaning the interior of a kayak is an important task because you probably create some damage to it if not have enough knowledge and experience. To avoid it, here is how to clean inside of a kayak properly, advised by our experts.
How To Clean Inside Of Kayak
The method of cleaning a kayak interior depends on its material. These days, kayaks are made mostly of either of these four kinds of materials:
Carbon
Glass
Wood
Polyethylene
For Carbon Kayaks
This material is the easiest to clean because its maximum heat tolerance is up to 400 degrees F.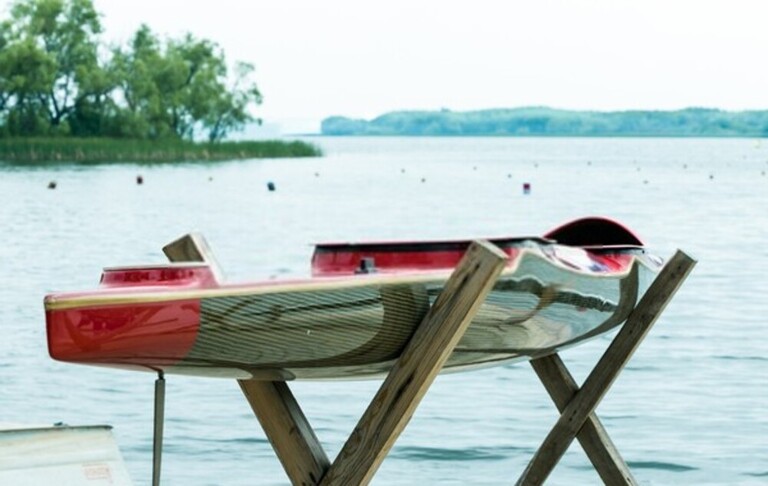 You can use cool or hot water, or any cleaning chemical to clean a carbon kayak. Similarly, you can brush it using a sponge.
They are lightweight so you can easily lift them up to pour out the water inside them.
For proper cleaning, remember to disassemble all parts of your kayak.
For Glass Kayaks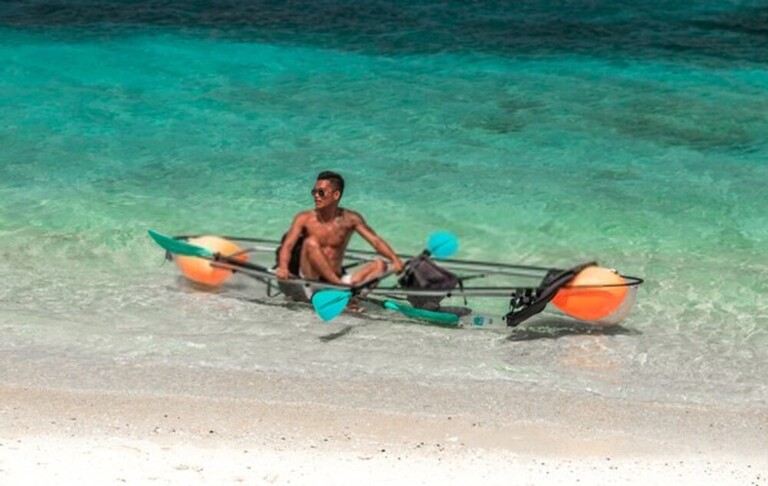 A big note for those who own a glass kayak – it is made of a combination of graphite fibers and aramid fabric while the mold is coated with colored gel.
Therefore, avoid using too hot water or harsh cleaning chemicals to clean this type of kayak material. You should utilize only cool to warm water based on the maintenance instructions that the manufacturer included in the package.
Similarly, choose the right cleaning liquid for your kayak.
It's best to clean it once a week. Again, uninstall the kayak parts before cleaning it.
For Wooden Kayaks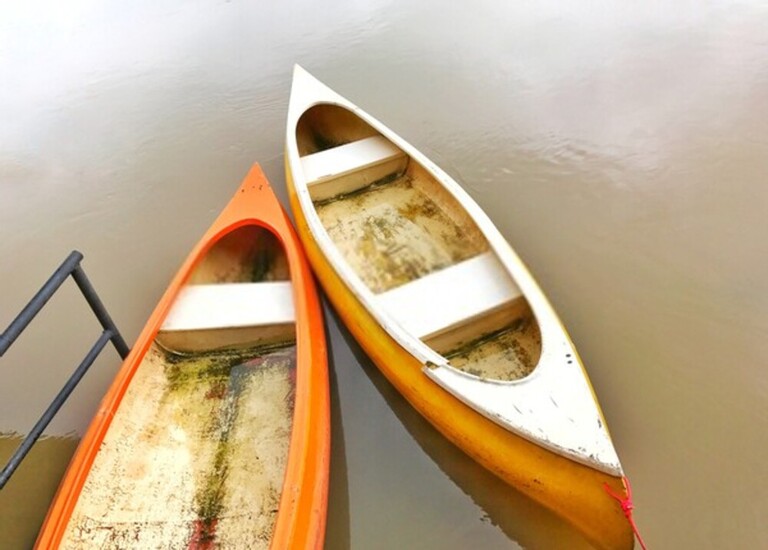 Wooden kayaks are relatively easy to clean. You'll need to prepare:
Envy cleaning liquid, bristol finish, wax and grease remover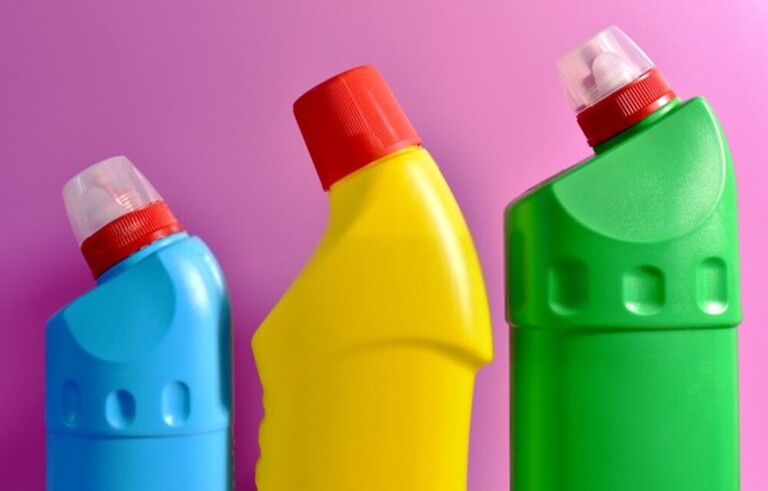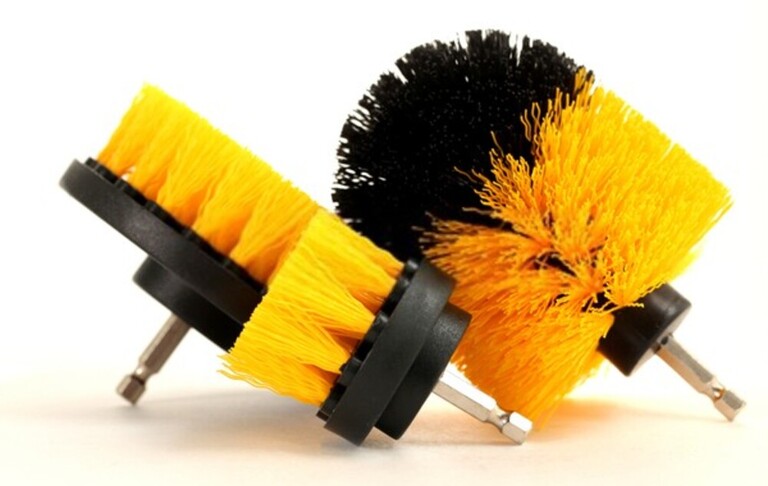 If these items are difficult to be found in your area, you can replace them with a liquid mixture of water and lite detergent or mild soap, and a damp cloth or a drenched sponge.
After disassembling your wooden kayak and checking if there are any defective parts for replacement, start cleaning it. Gently apply the cleaning material then, rub on its scars.
For Polyethylene Kayaks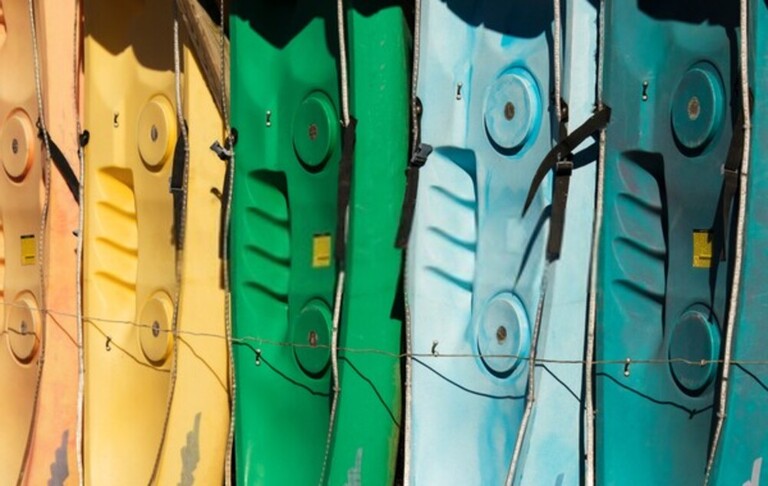 As made of plastic, this type of kayak requires a dedicated cleaning process and you should pay extra attention to the manufacturer's instructions to pick the right cleaning detergent as well as a protectant.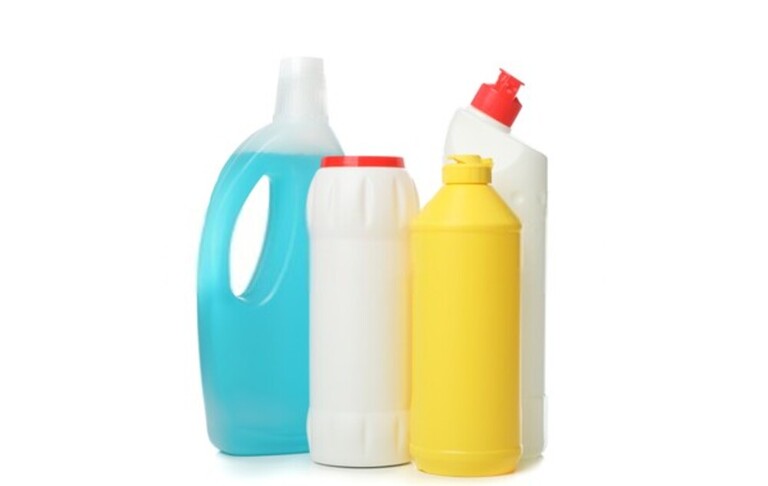 If you find your kayak is seriously damaged, it'd be better to contact a kayak shop for a professional repair advisor.
Extra Tips To Clean Your Kayak Interior Better
Except for carbon kayaks, the other types should be placed under a shade without directly exposing to the sunlight because UV rays and heat might harm your kayak.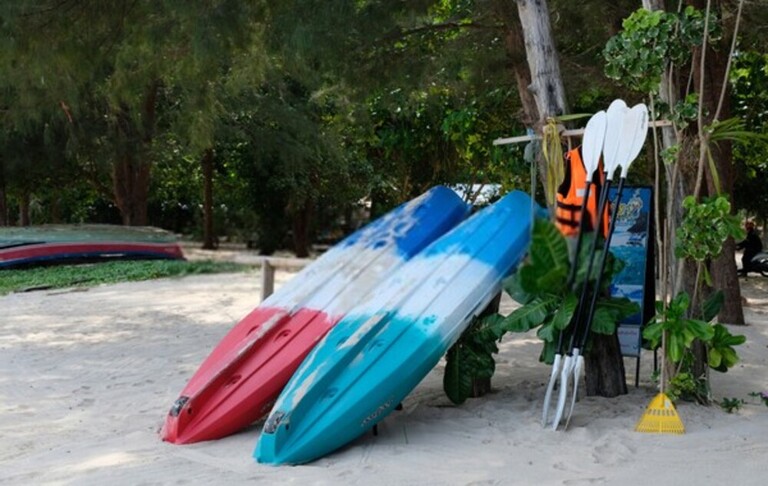 Always keep your full and other parts dry thoroughly before storing
Use a waterproof cover for your kayak
Conclusion
You've just learned about how to clean inside of kayak. Our team hopes that it helps you understand more intensively about it for better cleaning as well as how to deal with severe damage on your kayak. Thanks for reading!