Hunting deer in darkness is totally a different story from that during daylight. You need to know how to help your eyes adjust faster in low light conditions, where to stand for hunting, and which equipment to improve your night vision.
All of them will be discussed in this article. Below are 7 great tips on deer hunting in low-light conditions.
Wear A Billed Baseball Hat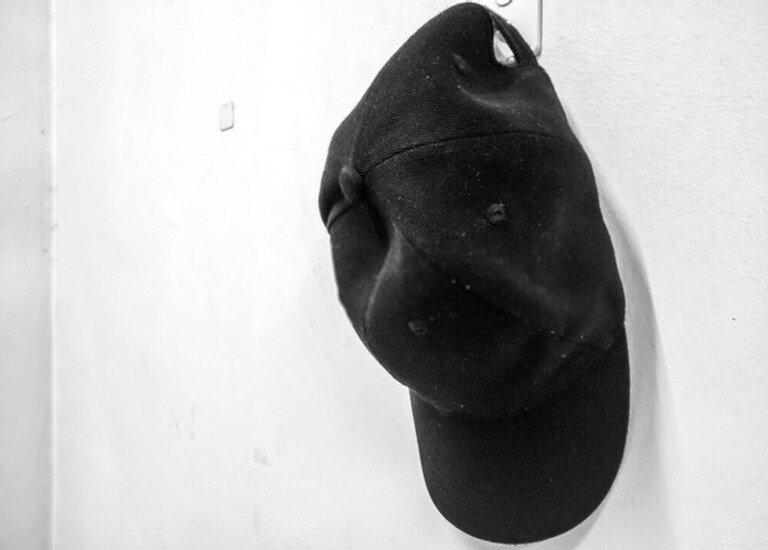 Sounds strange, right?
A billed baseball hat is commonly used as a shield to block out the bright daylight of midday off your eyes, allowing for clearer vision with minimum glare.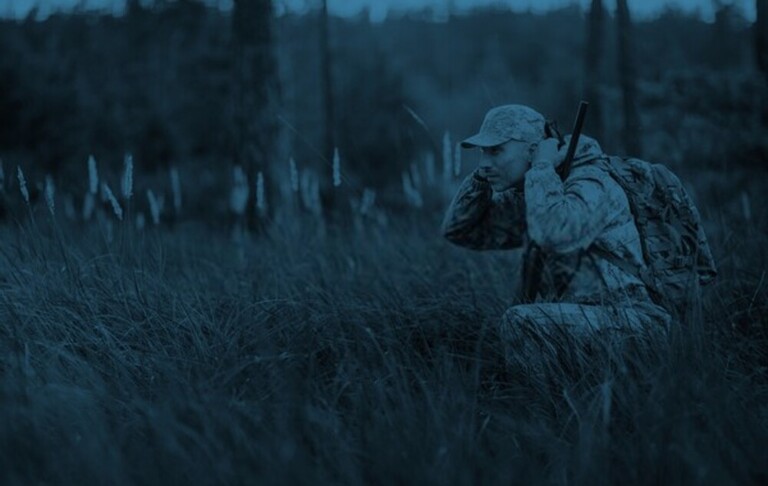 But rare people know that it has the same benefits in a darkened landscape when the lit sky above becomes your biggest struggle to see the surroundings. Pull the hat down tight over your eyes. This will help a lot for your eyes to adjust to the growing gloom of dusk.
Stand Close To Snow Patches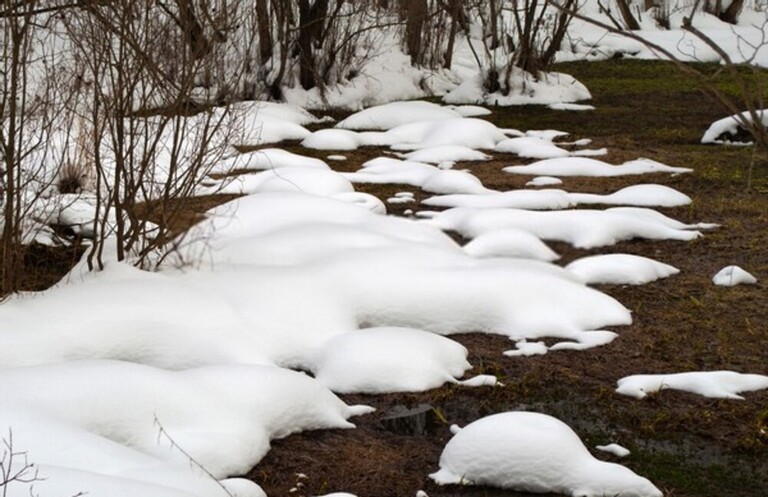 This way is commonly used for those hunters who don't have any night vision equipment. Take advantage of the natural reflection of melted early-season snows in open areas at night. Find and stand near northern hills, stream bottoms, and shaded draws.
Whether you're a still-hunter or stand hunter, this way all comes in handy because deer utilize these snows for moving back and forth between their bedding and feeding sites.
Avoid Shifting Your Gaze From Light To Dark Areas Constantly
To see more clearly in the darkness, your eyes take time to adjust (at least 15 seconds), which requires you to focus only on one light condition.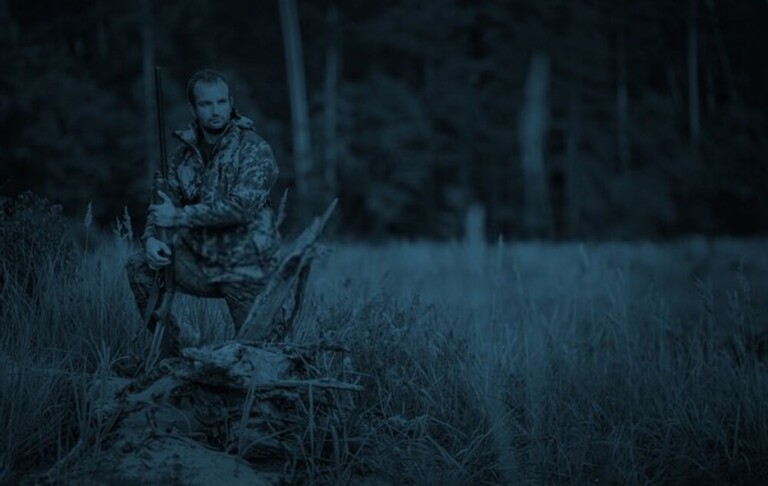 Don't switch your gaze during this time between the light of the sky and the darkness of the edge of a wood. Your eyes might get confused and require a longer time to adjust.
Meanwhile, a big trophy might appear and disappear in just seconds. You don't want to miss that golden moment, do you?
Good Hunting Practices
While other tricks we've shared with you in this post help a lot to improve your night vision for hunting, good practices are always the thing you should focus on the most.
No hunters go home with a big trophy or a freezer full of meat every time, even the professional. There are some times that they only catch wind of their trophy, but that's okay. You should make up your mind about that, and start practicing more.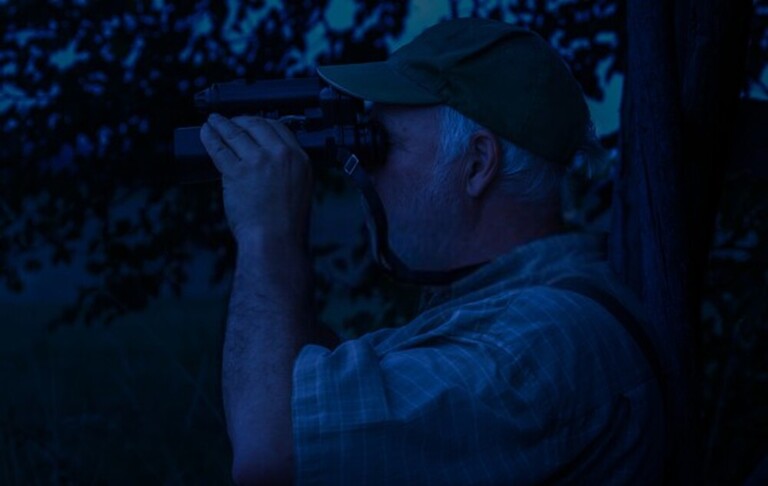 The more hunting practices that you take, the better.
You'll understand better which path that deer usually go through at night, which spots to get brighter natural light, as well as the best hiding place. The best part is the more experience you'll get for a perfect ethical shot.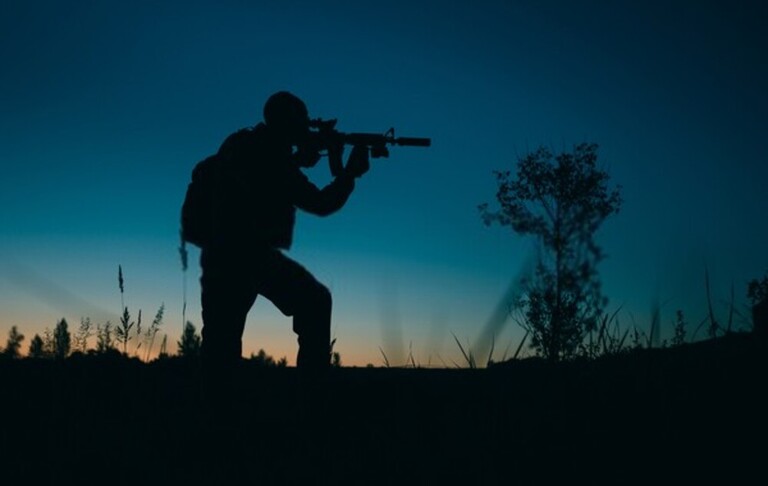 Should I Use Some Electronic Or Battery-powered Devices To Improve My Night Vision?
This is also one of the most commonly frequently asked questions when it comes to deep hunting in low light conditions.
The answer is either yes or no, depending on this thing: Regulations of your state and local regarding these specific items.
Whether they allow you to use them or not? If they're allowed, are there any extra regulations on how to use them?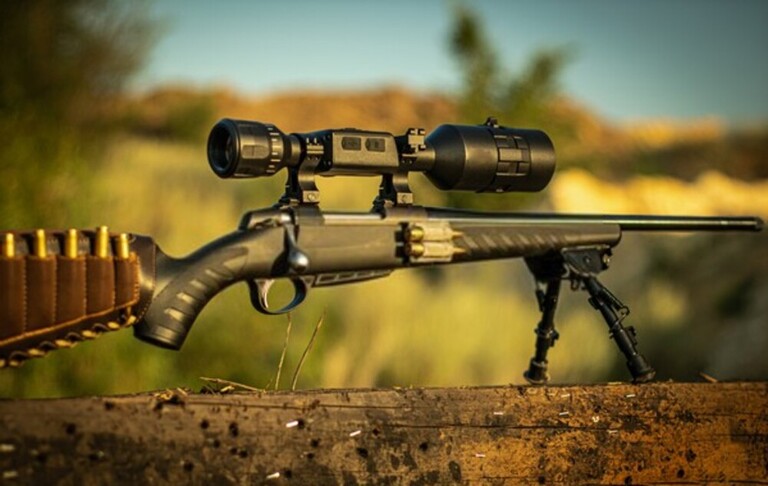 You should know that some states in America prohibit hunters from using devices that are attached or mounted to their hunting weapon for hunting purposes, no matter whether they're battery operated or electronics.
If you're a new hunter and intend to buy a new hunting bow/rifle/shotgun, it's essential to check if any included attachments, like sight lights and lasers, are removable.
Invest In Dedicated Binoculars For Night Hunting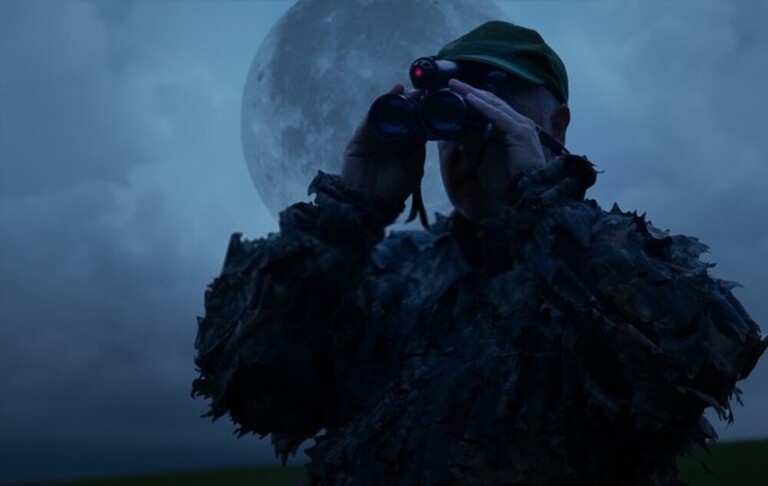 This legal device will significantly add light-gathering ability to improve your night gaze in low light conditions, as long as you pick the right pair.
There are three solid features you need to keep in mind when choosing binoculars for night hunting: exit pupil, objective lens diameter, and glass quality.
You should go for an extra-large exit pupil since it helps optimize the transmitted light to your eyes in the darkness. Similarly, the object lens should be sized up for higher abilities to transmit light through to the eyepiece.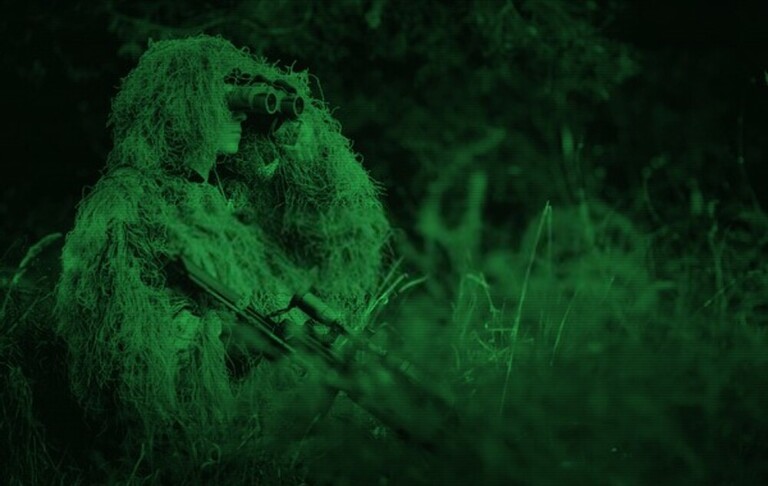 About the glass, the higher the quality, the better.
Premium glass is usually added with ED/HD elements and better coating for superior sharpness and contrast in darkness.
If you currently own a pair of binoculars and wonder if it's suitable for night hunting, here are some ways to check it:
Does your view image through the binoculars become dim at dusk (around 5:30 PM to 6 PM) and at dawn (around 5 AM)?
Are you able to clearly see defining silhouettes and shapes at these times during a day when using the device?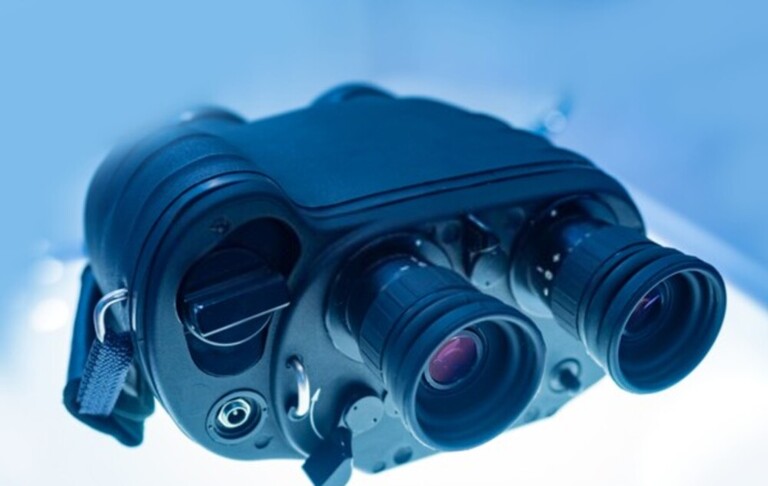 If not, you should buy a new one. A pair of 7x50 binoculars is our top recommendation in this case. Although it might give less power than a 10x42, the view image is much brighter and clearer, which is also the key thing we're looking for.
Use Lamping Kits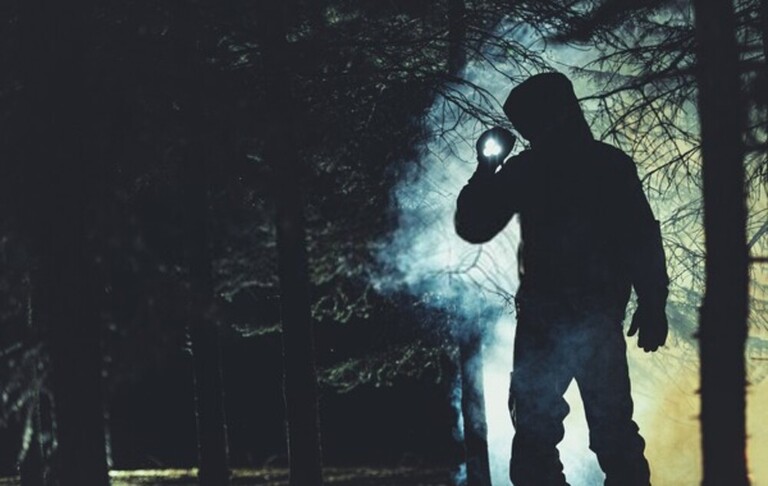 It'd be best to use lamping kits with a partner because this device needs a power source. With a group of two hunters or more, you can share the packing together.
Lamping kits are cheap and easy to use. Some of them are designed to be mountable on a rifle scope.
If you are worried that light from this device might scare away your target, choose the model with light intensity adjustments. While hunting, change to a dimmer mode. Another tip to make the animal more at ease is choosing lamping kits with green or red filters.
Conclusion
We've just gone through seven tips for deer hunting in low-light conditions. Hopefully, they were helpful for you to improve your next hunting trip. We'd like to hear from you so don't hesitate to share your thoughts about our post. Thanks for reading and happy hunting!