Most of us expect to go camping on a nice, sunny day to enjoy nature and other outdoor activities, like fishing, trekking, climbing, and cooking. However, camping in the rain brings a unique, interesting experience, especially if you prepare well for it.
"How do you prepare for rain camping?" – you might ask.
Well, below are our tips:
Wear The Right Clothing
Started with your clothing!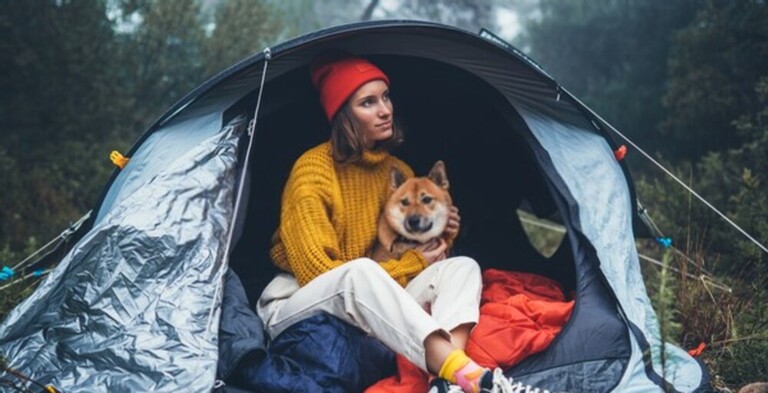 One of the ways that rapidly makes you feel miserable out on the trail is feeling wet.
For rain camping, you should choose waterproof/water-resistant clothing, such as weather-resistant boots, rain pants, packing gaiters, and a waterproof jacket. It would be better if you have a poncho and a brimmed hat as well.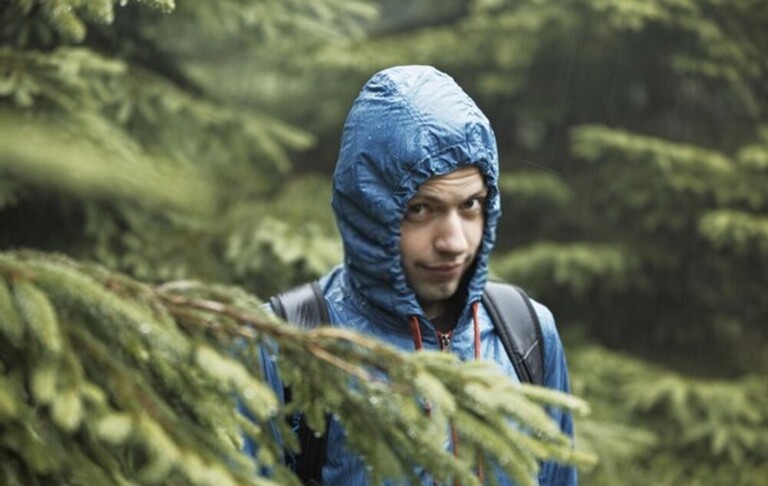 Morning dew and wet leaves can get you wet quickly, and in the worst case, soak your pants, which never feels comfortable at all.
These items might be a bit expensive. But think about hiking or walking around with waterlogged feet or damped clothes sticking to your skin, this extra cost is completely worth it.
Pay attention to the color, too!
If this rain camping trip is also for hunting, bring and wear clothes in bright colors, like an orange parka or red so you won't be mistaken for a waterfowl or deer.
Pick A Waterproof Tent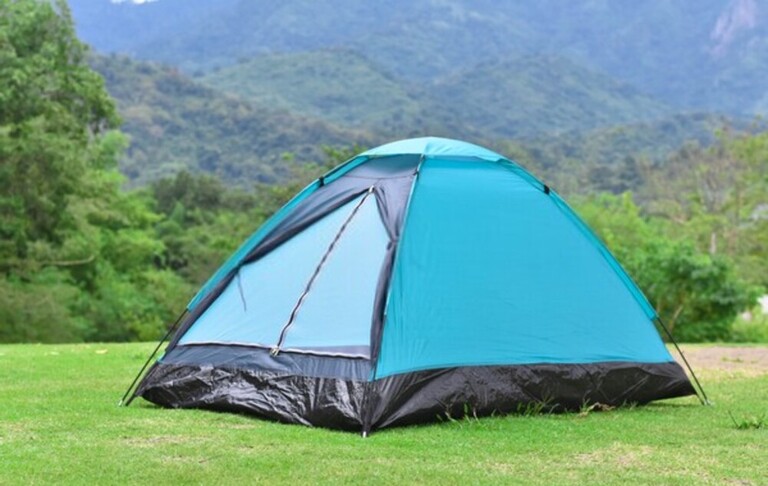 During rains, your tent will be the only shelter, so make sure it is waterproof.
While considering any camping tent during rainy months, make sure to check its waterproof rating, seam, and sturdiness. The tent should be wear- and puncture-resistant as well. A tent kit including a rainfly is even better.
Bring A Spare Tarp
Whether the weather forecast is fair or not, make it a habit to bring a spare tarp with you when camping. You'll find it really comes in handy in many unexpected cases.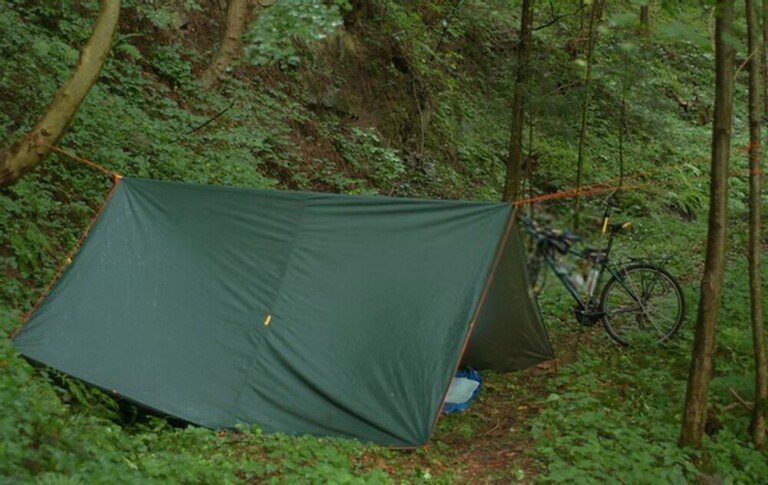 A tarp could be used as a great proof for shade if hung above your tent on sunny days, or a dependable barrier to saving you from twigs or sharp brambles if placed under the tent. Not to say that it helps keep moisture in the ground against seeping upward.
During downpours, putting a tarp inside your tent plays a huge role in keeping you dry better because if rainwater drips down along the sides or seeps up through the floor, they will be under this tarp, not your packing or sleeping bag.
Do not put it outside, under your tent during rain because it is more likely to become a "mini pool" where rainwater is collected and accommodated. That ends up in your tent easily soaking through.
Carry Waterproof Backpack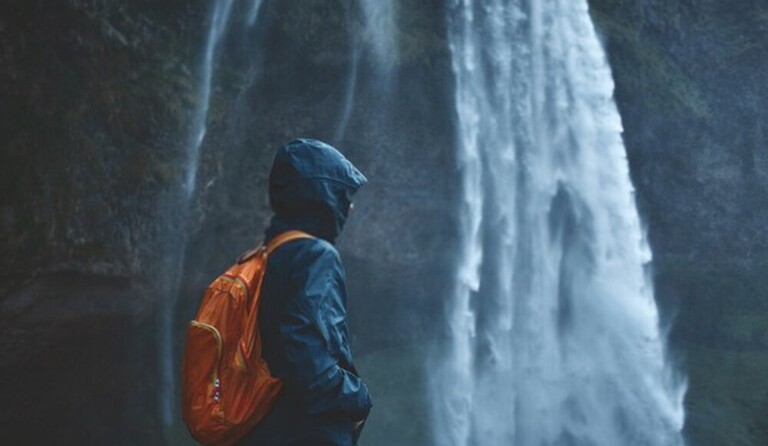 To keep your essentials dry, it is important to consider bringing a waterproof backpack or bag.
Besides, preparing some air-tight Ziploc-style bags and huge black garbage bags is essential. They're budget-friendly and take little space in your backpack but would become an important life-saver during rain.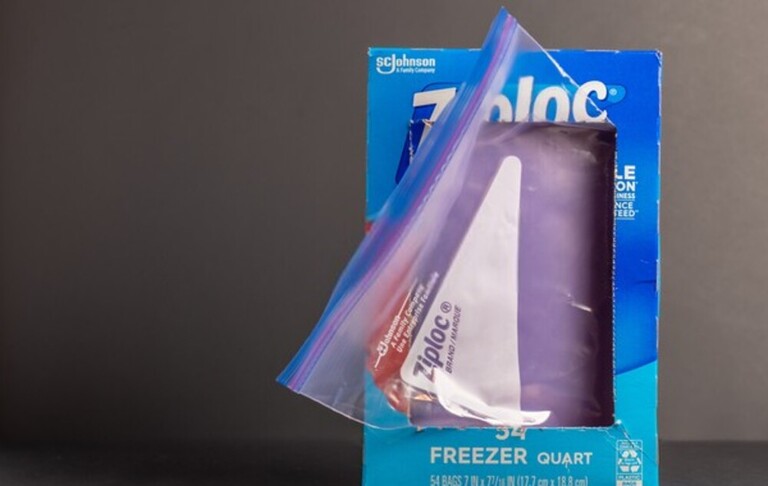 Ziploc-style bags help keep your vulnerable electronics, like smartphones, tablets, and chargers against absorbing water. Or, your medicine, fire-starting equipment, and dry foods.
Big black garbage bags are a great choice for storing dry firewood, your wet gear (like drenched clothes and soaking boots).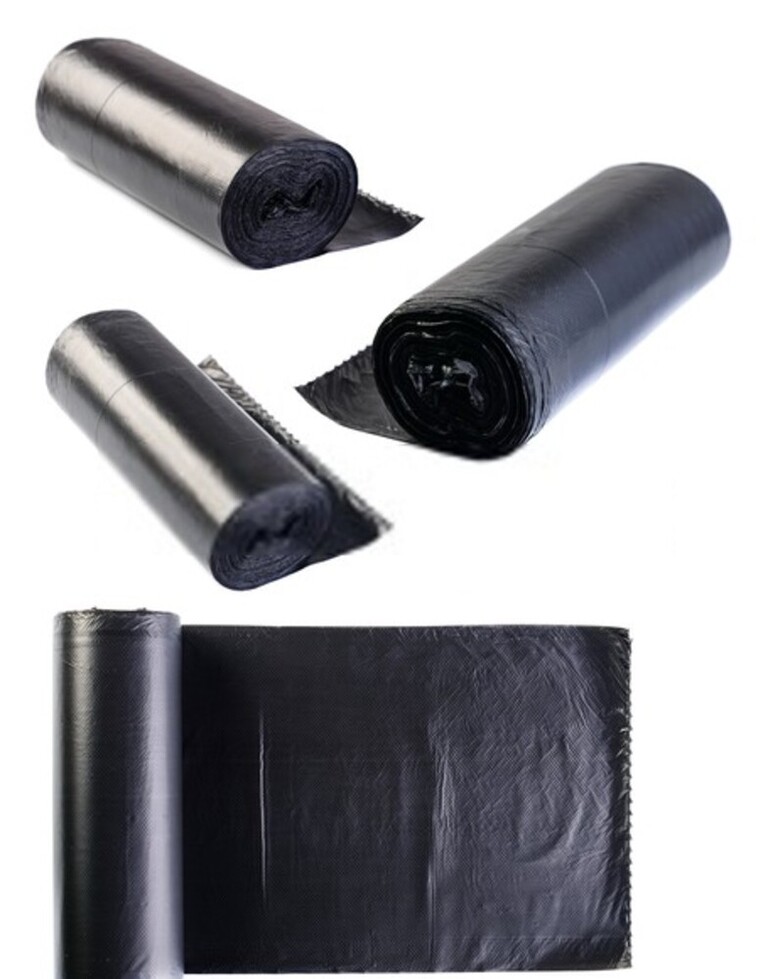 The biggest advantage is they can be a useful liner of your backpack to keep everything dry and safe if you have to walk in rain.
Prepare a rain cover to cover your backpack during downpours.
Brings Food That Doesn't Require Cooking Outdoors
It's impossible to cook during rain camping while you can't use a camp stove or build a fire inside the tent. Hence, preparing some ready-to-eat snacks or meals is highly recommended.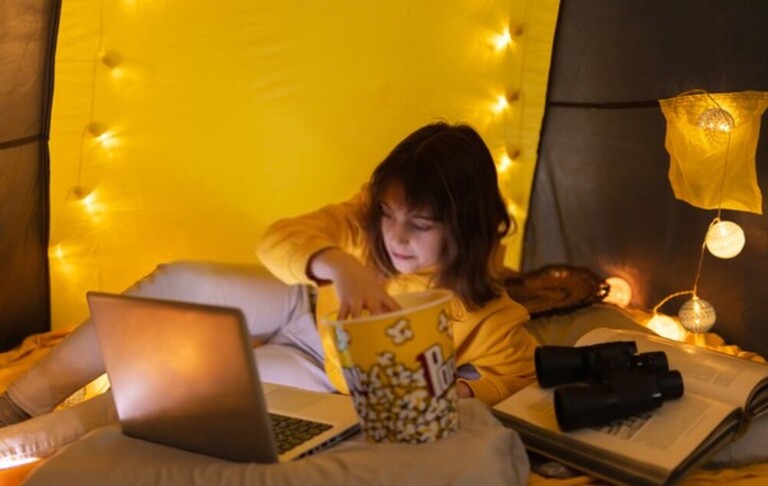 Here are some delicious no-cooking camping meals for you:
Sandwiches: depending on your personal tastes, prepare your favorite sandwich recipes, like peanut butter, egg salad, chicken, tuna, jelly, and honey sandwiches.
Jerky
Granola Trail Mix
Veggie and hummus sticks
Stacked crackers
Something To Entertain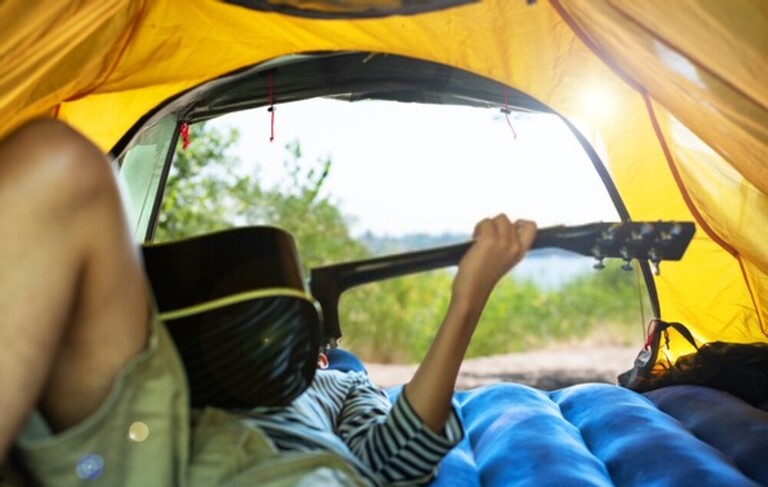 During rain, you can't go fishing, biking, hiking, or trekking. Most of the time you'll spend inside the tent, and if you do not prepare something to entertain indoors, it could be dull and boring.
Bring board games, playing cards, a favorite book/comic, or save some of your wish-list movies/films to your tablet/smartphone to watch.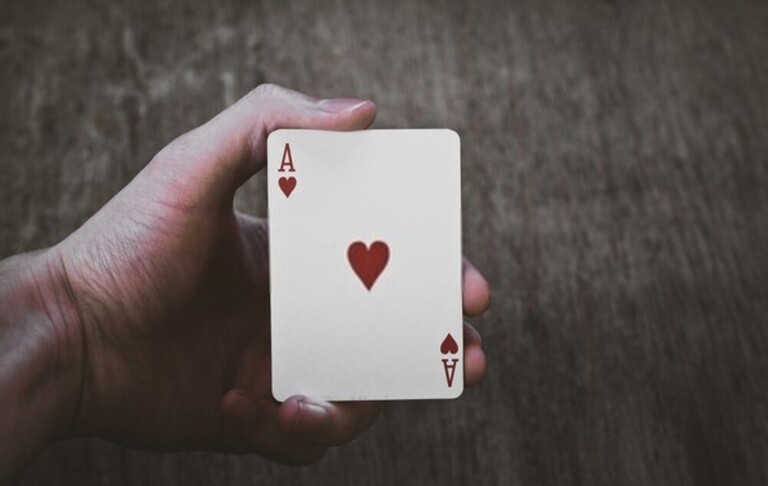 Bring Some Warm Clothes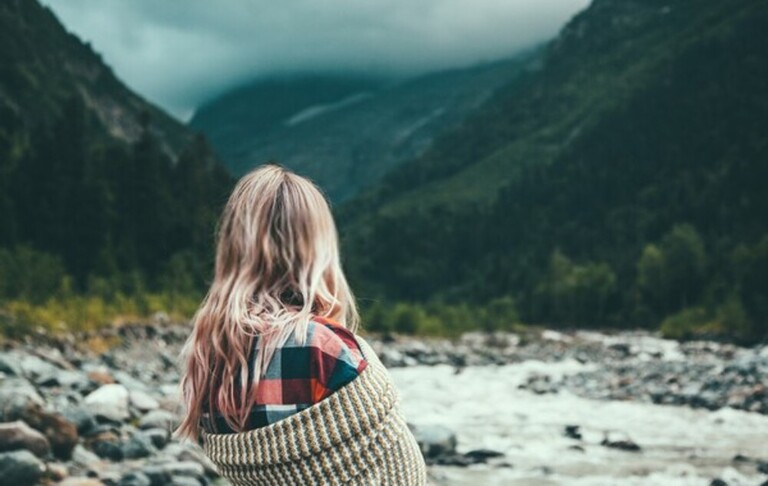 Heavy rains and storms make the climate colder, which is the reason we advise you to bring extra clothes for warmth, even when you stay inside your tent.
It could be a warm water bottle to drink, scarf, undershirt, socks, and even gloves.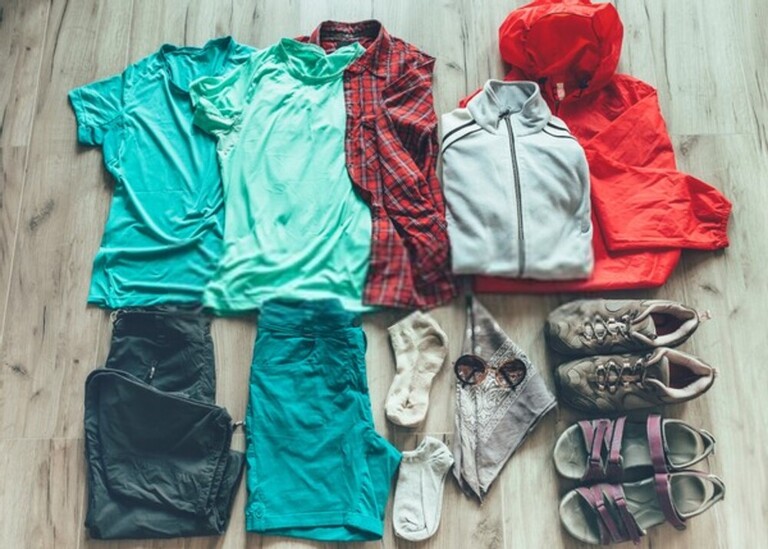 If you hate to wear cold clothes when pulling them out of your backpack, a useful tip is to preheat them to 98.6 degrees F at home, then storing them in an air-vented bag placed under your camping mattress/sleeping bag.
When it is soggy outside, poor circulation is probably a big issue to some campers, therefore, remember to carry some hand warmers as well. Add a few of them in your camping shoes for extra coziness.
Pitch Your Tent At High Altitudes
Avoid setting up the tent at the bottom or a low lying spot although these places are usually flat and clear.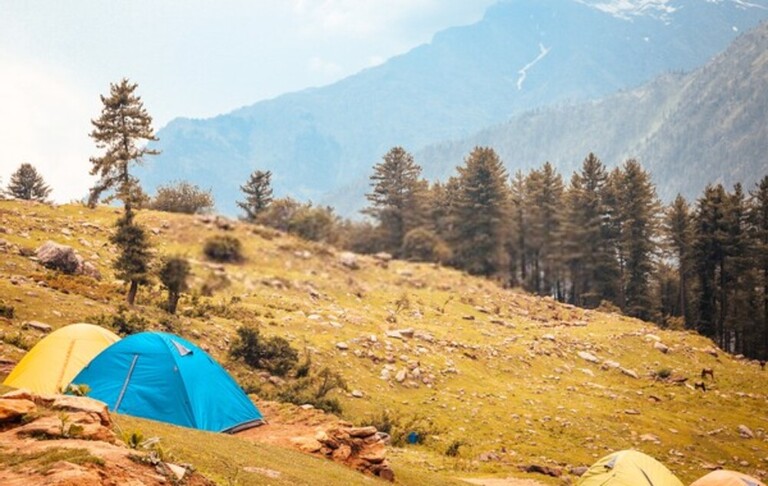 During rain camping, remember to always pitch your tent at a high and dry area, such as at the top of a small slope, where rainwater easily gets logged. It might require some hiking, but you'll feel thankful for this decision when it's heavily rained.
Conclusion
There might be some other things needed preparing for rain camping but the ones listed above are the most important.
If you want to create a cozier ambiance during the next camping trip, try building an outdoor living room where you can have a sip of hot tea and enjoy nature, or bring some warm-color lights. That's all! Thanks for reading!