It's always best to gather all the members for cooking at the campsite, then have hot meals and enjoy everyone's hard work. But not all campsites allow you to do that, especially during a fire ban. Cooking is a no-no!
So, what to do?
Here are the top no-cook camping ingredients to pack during a fire ban to try:
Breakfast Meals
Avocado Toast With Hard-Boil Eggs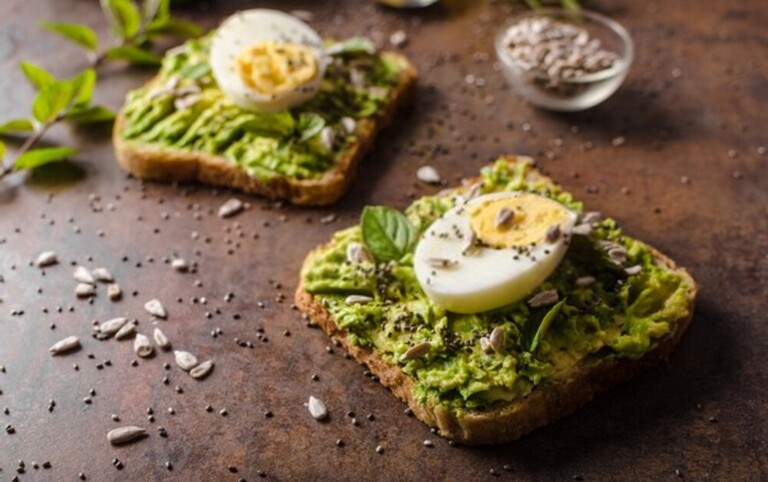 Ingredients
Eggs
Avocado toast
Cheese
Greens
Note: The quantities depend on the number of campers in your group. You can choose any vegetables based on your preference.
How-to
At home: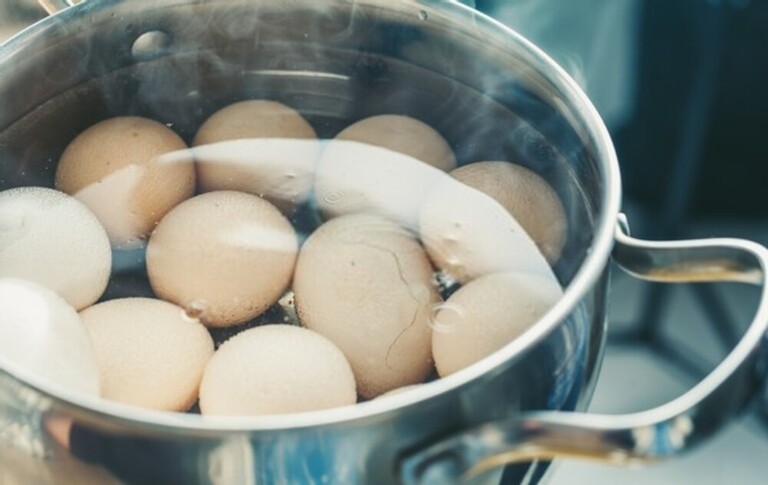 Boil eggs and cool them within two hours of cooking. Store them in your fridge until packing. This is the proper way to keep boiled eggs last longer, up to 7 days.
Slice the sandwich loaf.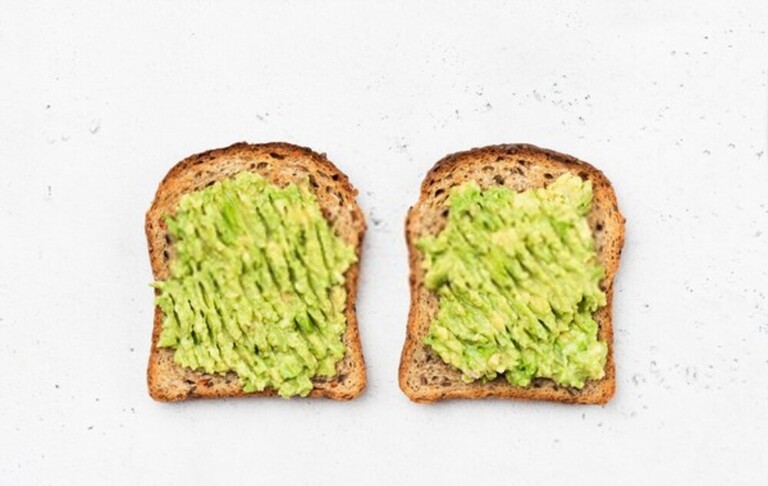 Place all of them in a glass container, covered on top by a damp paper towel that has been wrung out of excess water. Lock the container tightly, and place it in your fridge until packing.
The damp towel helps your toast not be dehydrated to remain soft and moist.
British-Style Bean Toast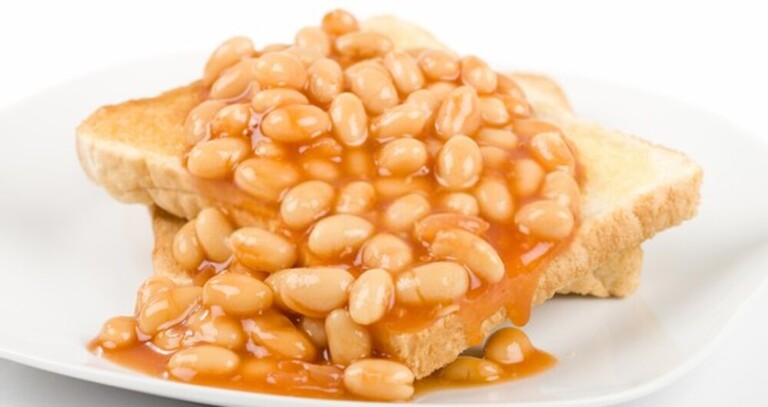 Ingredients
Parsley
8 slices sourdough bread
6 cups low-sodium chicken broth
2-1/2 cups tomato puree
3 bay leaves
2 tbsp tomato paste
3 tbsp apple cider vinegar
3 tbsp Worcestershire sauce
3 tbsp molasses
3 tbsp brown sugar
2 big-sized cloves of garlic
1 medium onion
2 tbsp vegetable oil
Freshly ground black pepper and Kosher salt
1-lb dry navy beans
How-to
At home:
Finely chop cloves garlic and onion.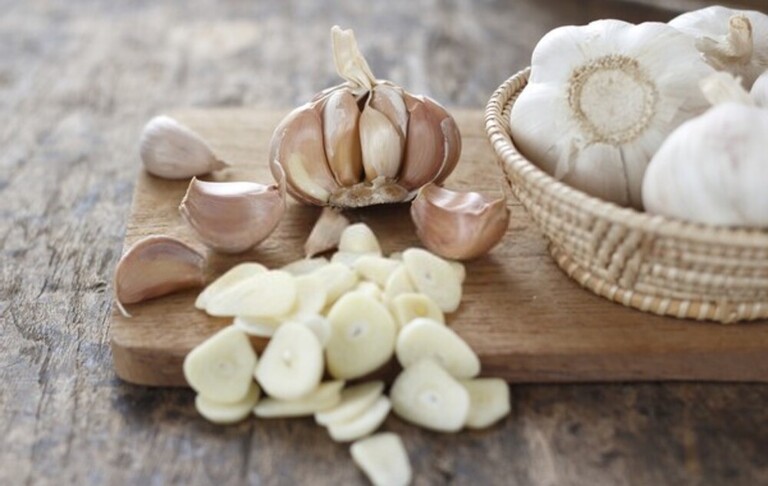 Cover the navy beans with one gallon of cold water, all in a large mixing bowl. Then, add ¼ cup salt and stir well. Soak this mixture for at least 8 hours or overnight at room temperature and drain it the next day.
Shimmer cooking oil in a huge Dutch oven with a lid over medium-high heat.
Add chopped garlic and onion; stir well for four minutes until they become softer. Now, add 4 cups chicken stock, tomato puree, bay leaves, tomato paste, cider vinegar, Worcestershire sauce, molasses, brown sugar, and navy beans.
Transfer them to a simmer, cover tightly, and cook at low heat for around 5 hours; stir sometimes until you've got a well-cooked mixture.
While cooking, if the bean becomes dried, add extra stock. Finally, season with salt and pepper.
Toast the bread at home, too.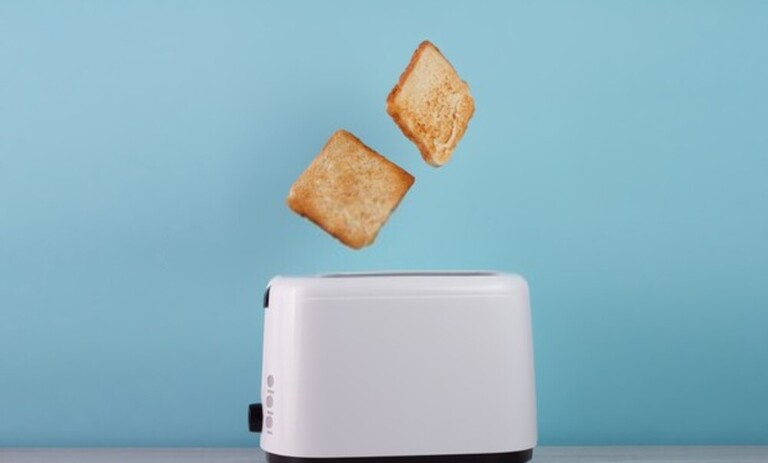 At the campsite:
Pack them in a thermal food container to retain the heat. When it's time for breakfast, top the toast with beans and chopped parsley.
Lunch Meals
Fruit Salad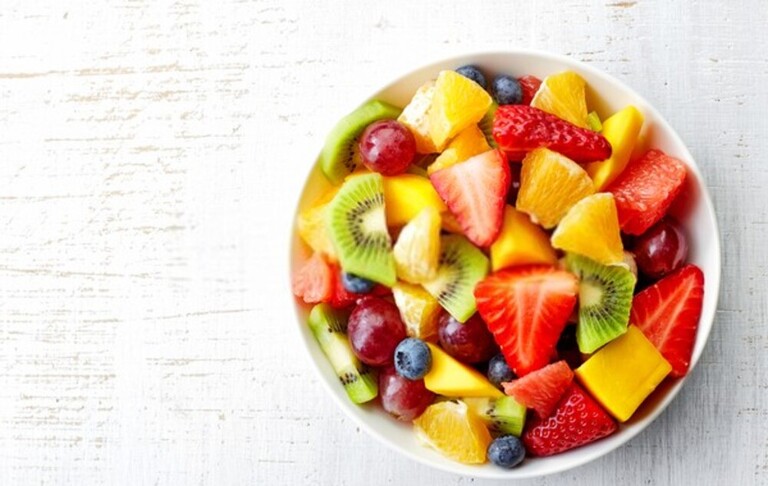 Ingredients
1 cup seedless red grapes
1 medium red grapefruit
2 medium oranges
3 medium bananas
2 medium kiwifruit
5 strawberries
2 pieces of pineapple
1 cinnamon stick
1/3 cup packed light brown sugar
1/3 cup lemon juice
1/2 teaspoon grated lemon zest
2/3 cup orange juice
1/2 teaspoon grated orange zest
Note: This is for 12 servings; you can adjust the quantities of each ingredient to suit the number of your camping group size.
How-to
At home: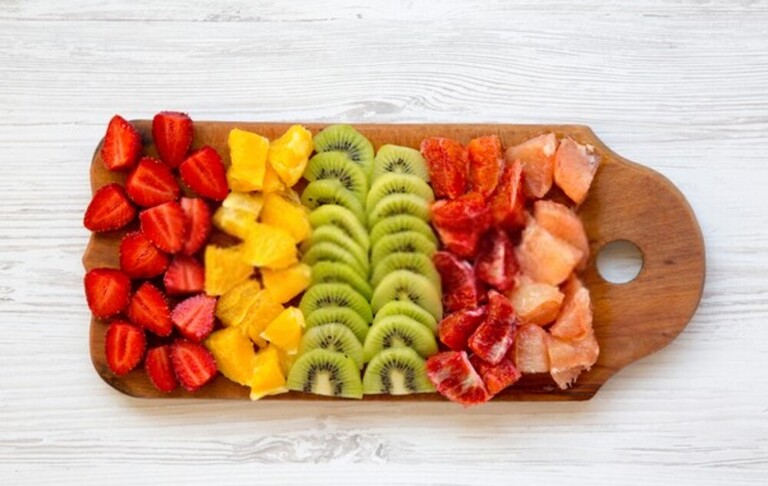 Peel and section red grapefruit, orange, and kiwifruit. Slice bananas, strawberries, and pineapples into bite-sized pieces.
Boil cinnamon stick, brown sugar, lemon juice, grated lemon zest, orange juice, and grated orange zest in a saucepan on medium-high heat. Then, lower the heat, simmer the mixture for 5 minutes.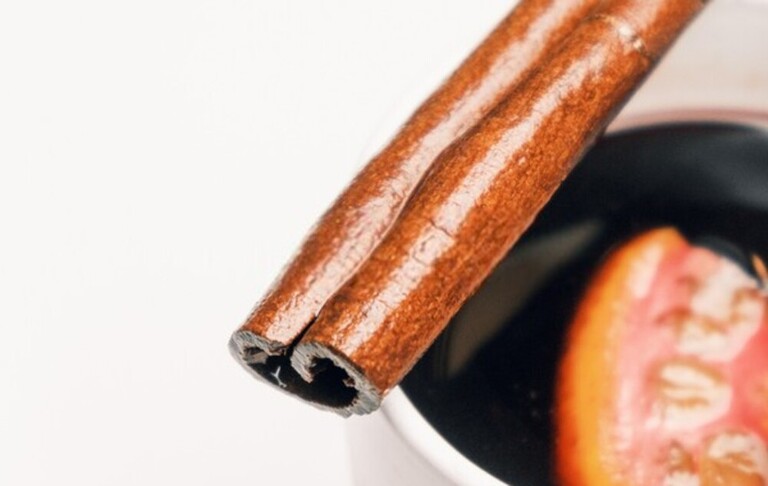 Remove cinnamon sticks. Cool them at room temperature. Transfer it to an airtight mixture. Pack all of the ingredients to your camping site; if you have a cooler, store fruits in it.
At the campsite:
Pour all of the fruits in a large mixing bowl, top with juice mixture, and toss them to mix well. Cover with food wrap and place in your cooler for 30 minutes before serving.
Granola Trail Mix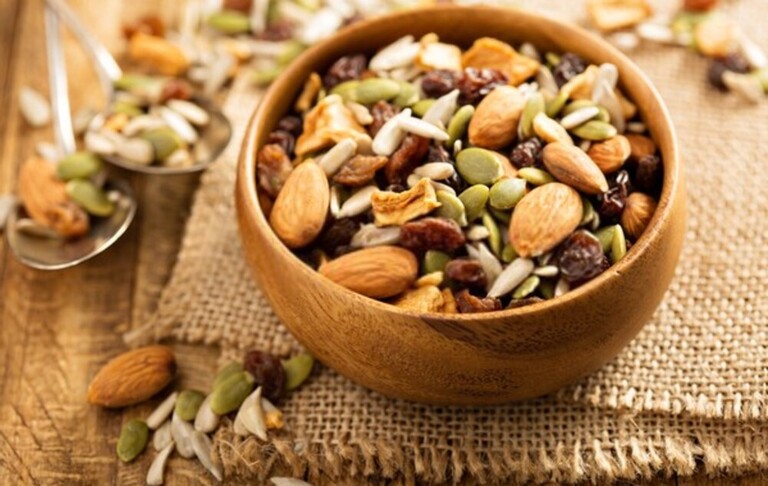 Ingredients
12-ounce honey-roasted peanuts
12.6-ounce milk chocolate M&M's
15-ounce raisins
16-ounce banana-nut granola
You'll also need a large mixing bowl.
How-to
At the campsite: Mix all of the ingredients in the bowl and ready to serve.
Dinner Meals
Sesame Almond Slaw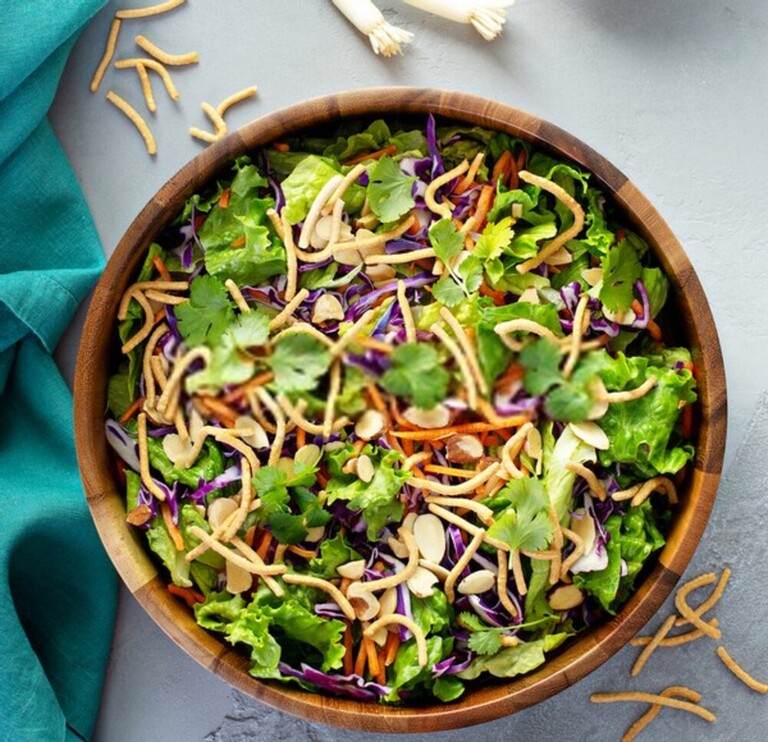 Ingredients
Salt and pepper
1/4 tsp reduced-sodium soy sauce
½ tsp sesame oil
1 tsp water
1-1/2 tsp canola oil
1-1/2 tsp sugar
1 tbsp. rice vinegar
2 tbsps. sesame seeds
2 tsp slivered almonds
2 green onions
3/4 cup shredded romaine
3/4 cup shredded cabbage
3 ounces ramen noodles
How-to
At the campsite:
Toast sesame seeds and slivered almonds.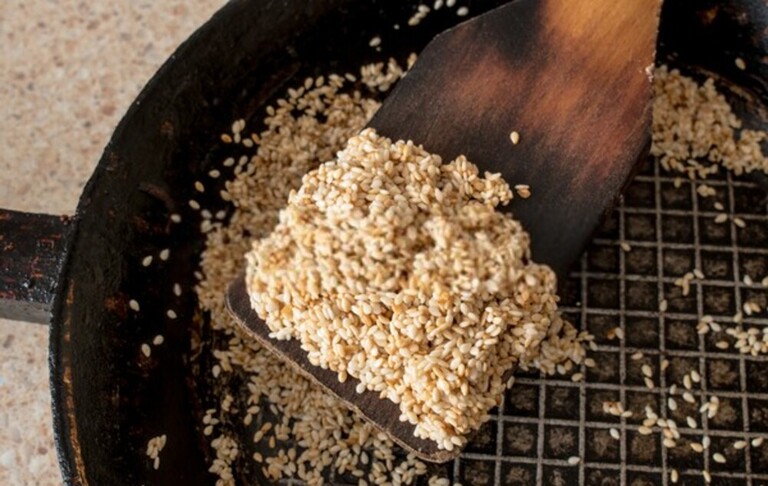 Finely slice green onion.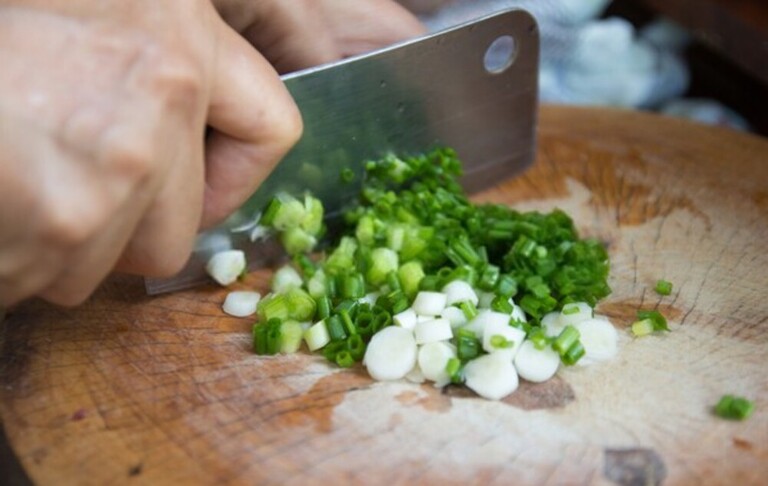 Divide the noodles into half then break them apart in a large mixing bowl; save the other half and season for later use.
With the remaining part of noodles, add sesame seeds, almonds, onion, romaine, and cabbage. Give them a good mix.
Finely shake the mixture of pepper, salt, soy sauce, sesame oil, water, canola oil, sugar, and vinegar in another mixing bowl or a glass jar with an airtight lid.
Add this mixture to your salad, give them a toss to mix well. Ready to serve.
Antipasto Salad Platter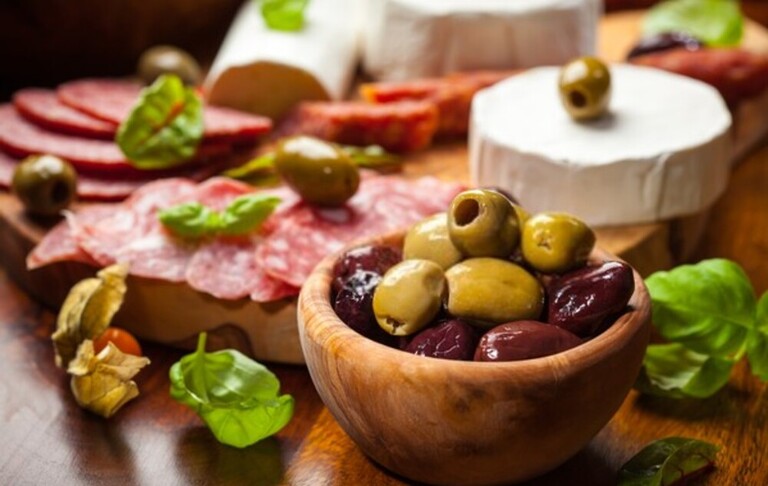 Ingredients
Lettuce leaves
8-ounce Italian vinaigrette dressing
3-1/2-ounce sliced pepperoni
6-ounce pitted ripe olives
1/2-pound provolone cheese
2-cup cherry tomatoes
2-cup fresh mushrooms
15-ounce chickpeas or garbanzo beans
24-ounce pepperoncini
How-to
At the campsite:
Drain ripe olives, pepperoncini, and chickpeas/ garbanzo beans. Slice cheese into bite-sized cubes.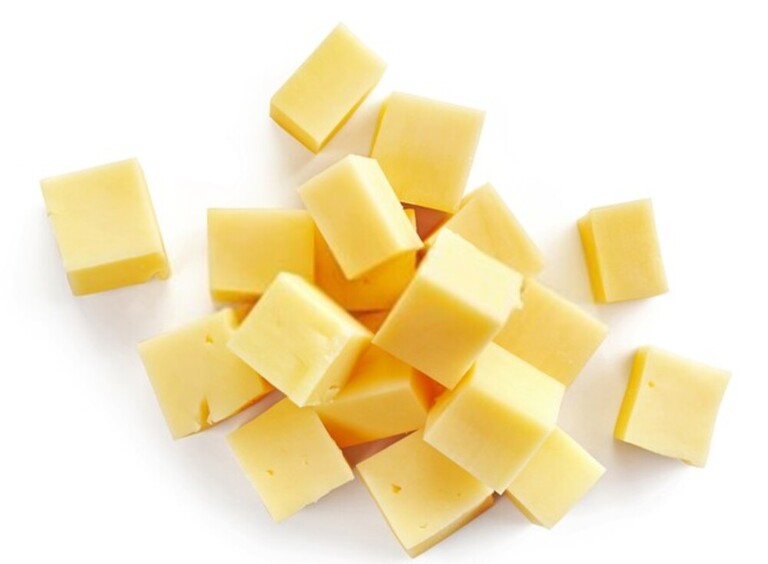 Cut tomatoes and mushrooms into halves.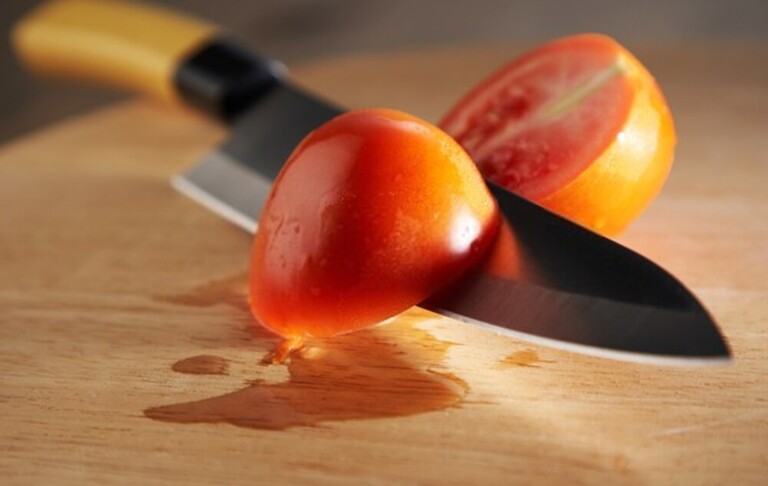 Mix pepperoni, olives, cheese, tomatoes, mushrooms, beans, and pepperoncini in a bowl. Add the vinaigrette and toss to mix well.
Place in your cooler for at least 30 minutes to overnight as maximum. You can prepare in the morning. When it's dinner time, place it on a platter and serve with toothpicks.
Conclusion
Above are the top no-cook camping ingredients to pack during a fire ban that we find to be easy to prepare and delicious to try. Hope they helped your camping menu be more tasteful and interesting. Thanks for reading!