There is nothing in this world that inspires backpackers more than shooting beautiful landscape photos, especially mountain photos. In today's post, I am going to share with you the top 6 tips for shooting stunning mountain photography. Scroll down to read more!
Do The Research Ahead Of Time
Researching ahead the location where you're going to photoshoot is an essential part of the process, which helps you determine which gear to bring, which spots can give you the best photos, and what time to arrive for the best external factors.
Here are what you need to research ahead: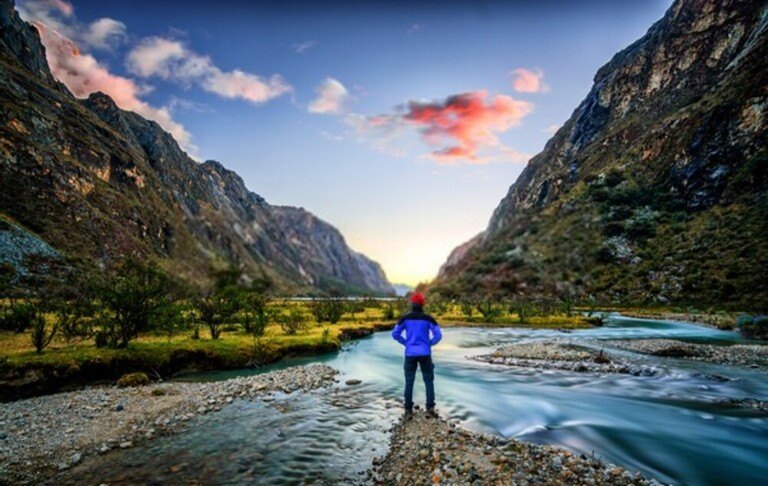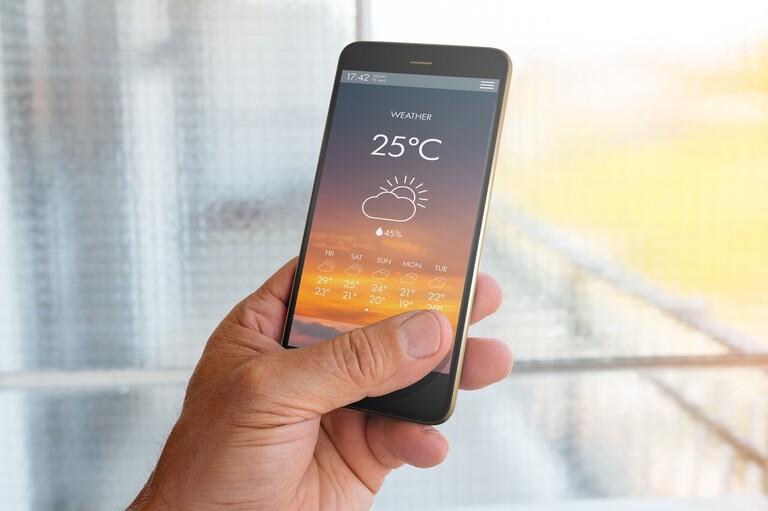 Light conditions – to know the sunset and sunrise times, the moon phase, and the moonrise and the moon set times so that you can find the right gear and setting to capture the best natural lighting.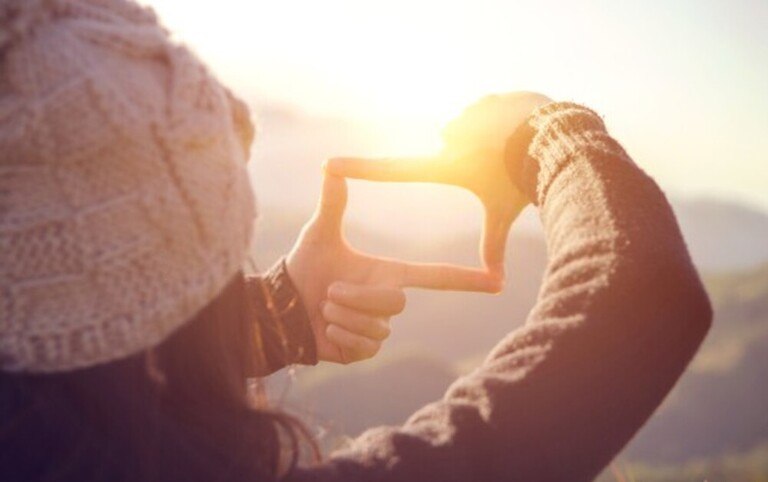 Photo research – check out Google Earth to see the recent photos, which helps you pre-visualize and choose the right photographing gear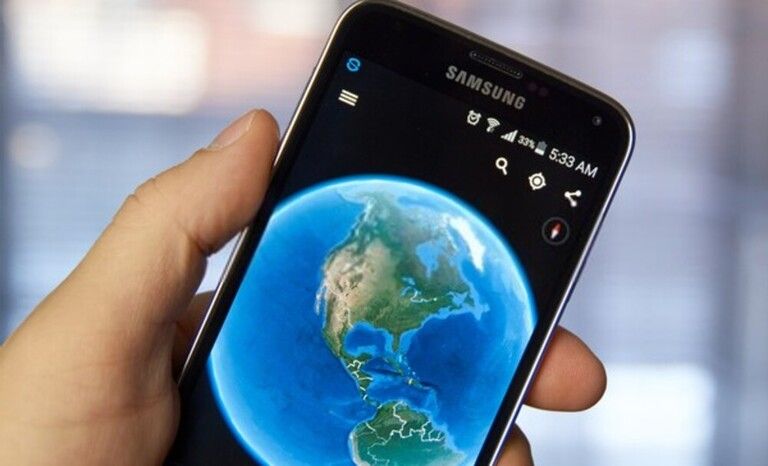 Hiking route research – You should know which topo maps and GPS tracks to bring, trail conditions, any potential dangers that you'll go across, and what types of passes you will need.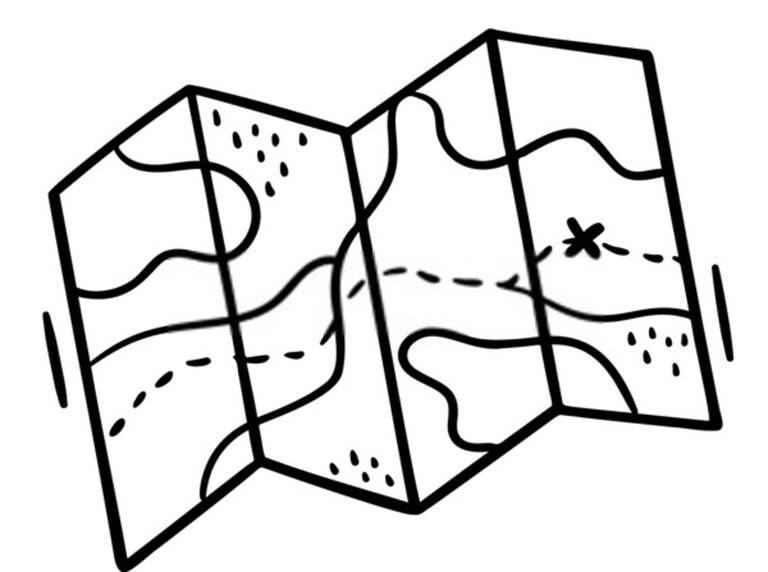 Stick To The Golden-Hour Rule
As a photographer, you might have heard of the term "golden hour" – which is the time that you can get the most dynamic light around sunset and sunrise.
But to determine the golden hour, it's not easy. A lot of photographers were found showing up too early or too late because of wrong timing.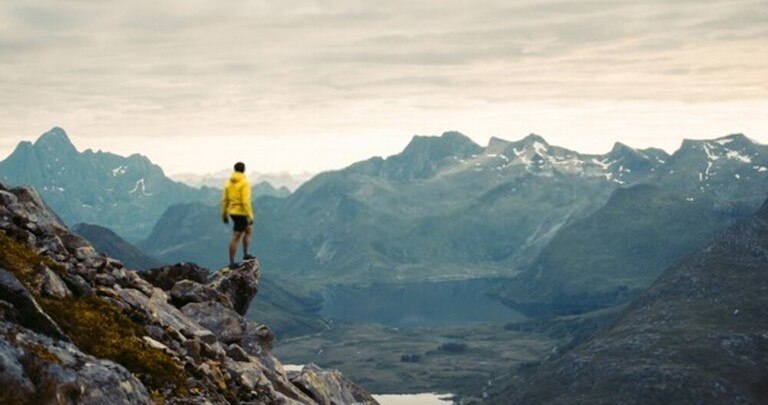 One important thing that a beginner photographer should know is that on the mountains, the magical light mostly doesn't happen right around the time of sunset or sunrise because of changes in altitude and obstruction of landscaping features.
The golden hour in the mountain usually comes several hours earlier before sunset or later after sunrise.
Therefore, either you need to scout the location carefully before shooting or just don't wait for that golden hour to come. Yeah, at any time, you totally can take wonderfully stunning mountain photos.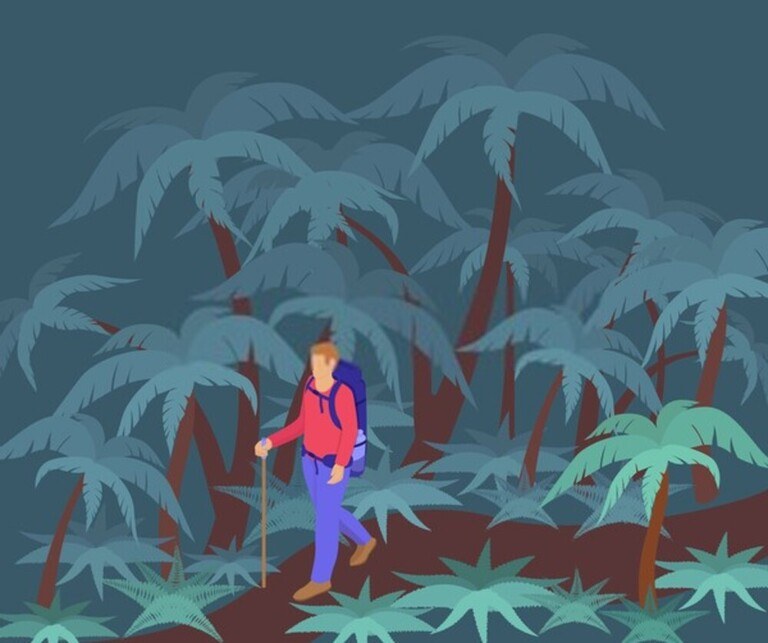 Making an overnight trip is a simple trick to get more preparation time ahead. In less than 20 hours, you can:
Hike in mid-day to scout
Shoot sunset
Option for astrophotography
Shoot sunrise
Hike out-mid-morning by 10:00 AM
Ensure Your Camera Is Always Ready And Easy To Access
A lot of photographers tuck their photography gear away in a storage bag or inside their backpack – which I don't really recommend.
Why? – you might ask.
The fact is that wonderful moments in nature don't happen twice. Without good preparation, such as setting your camera always ready and accessible, chances are that you will miss out on those perfect-picture moments.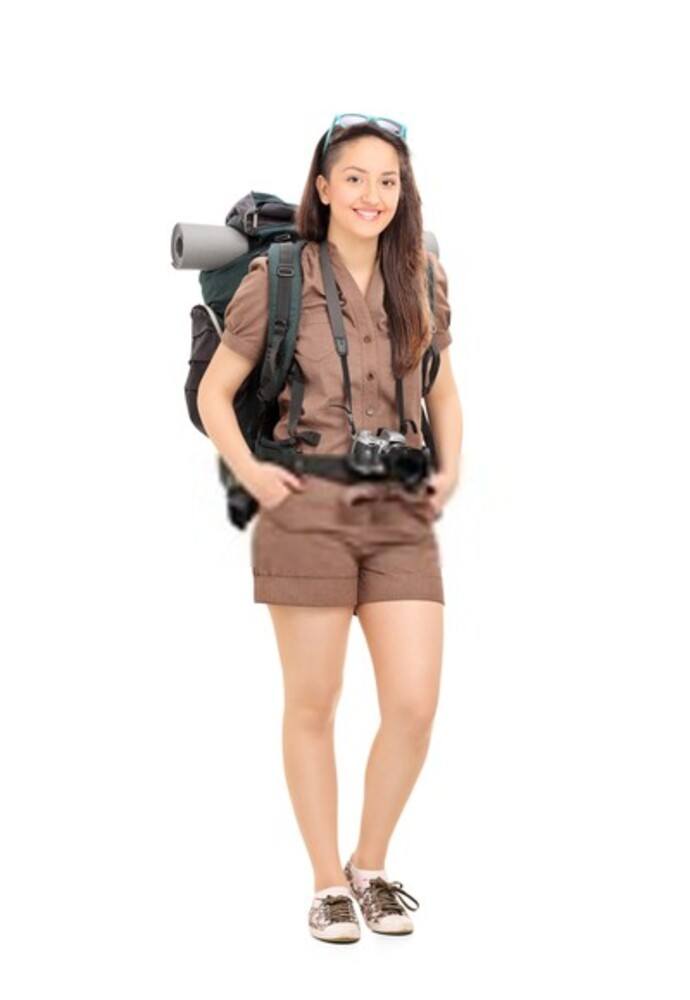 Bonus tips: Here are settings for hiking:
Auto-iso
Aperture priority
Add A Sense Of Scale
A great way to describe the majestic landscaping of the mountain to your viewers through the image is to add a sense of scale, such as trees or flying birds.
But what to do if those elements don't exist in the mountain where you are shooting? For example, in a mountain peak filled with white snow.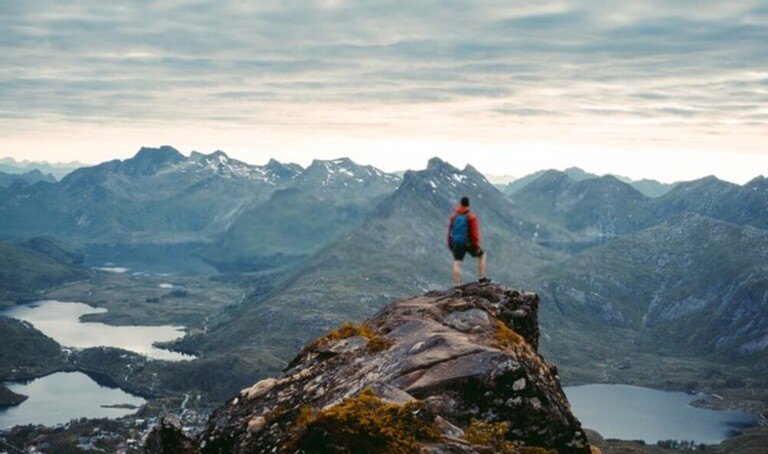 In this case, using the human form is a great way, such as yourself, your hands/legs, your hiking partner, or your belongings (a hammock, kayak, or tent)
Use Foreground To Find Your Own Perspective
If you want to take unique photos at a popular location, ask yourself how you can lead your viewers through your photos.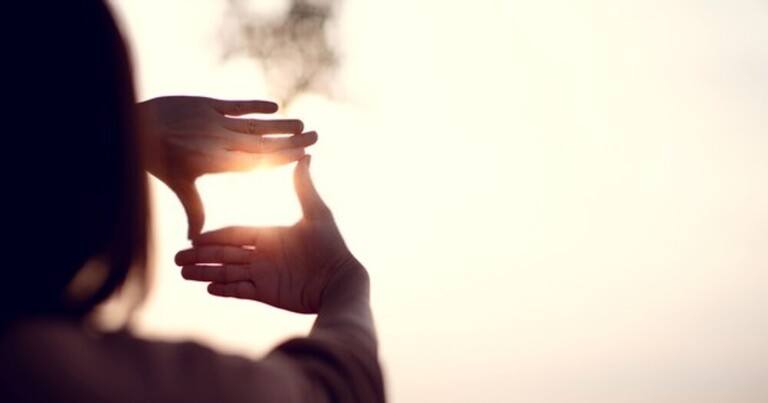 Remember that a great foreground adds depth to the image to hence draw your viewers better. So, try shooting at different height ranges of the tripod, changing your perspective, getting low, getting close, or shooting from top and combining with lines, shapes, and reflections.
Be Mindful Of The Contrast
As always, when looking at a landscaping photo, our eyes have a tendency to be drawn into the most contrasting parts or the brightest parts.

To make stunning mountain photos, you should find ways to make your subject in the frame become the strongest point of contrast. A sneaky trick is to squint and blur the scene in front of you, find the brightest object, and open your eyes up.
Conclusion
And, those are the golden tips for shooting stunning mountain photography. I hope that my post helped you to improve your photography skills on your next trips. Let me know if you still have any inquiries. Finally, thanks for reading!