Talking about fly fishing, America is known as one of the world's best places, with a wide range of rivers, lakes, and creeks through varied terrain. The nation is home to numerous fish species - especially trout, so the opportunity to catch big ones is anywhere.
Below are the best fly fishing destinations in America for trout.
Green River, Utah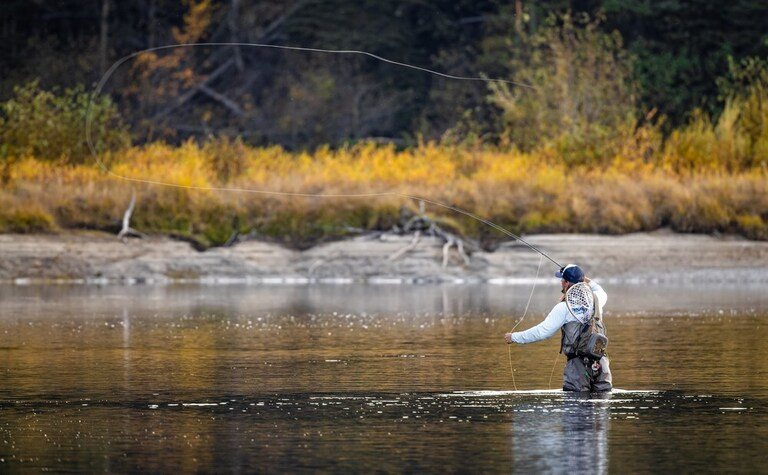 This destination is deemed as the world-renowned fly fishing stream with beautiful crystal clear, emerald waters, where trout and cutthroats are commonly found.
Brown trout dominate the downstream while rainbow trout are found more below the dam.
The best time to go fly fishing here is in the spring and summer.
Note:
Catch and release are highly encouraged.
You're restricted to artificial lures and flies
Au Sable and Manistee Rivers, Michigan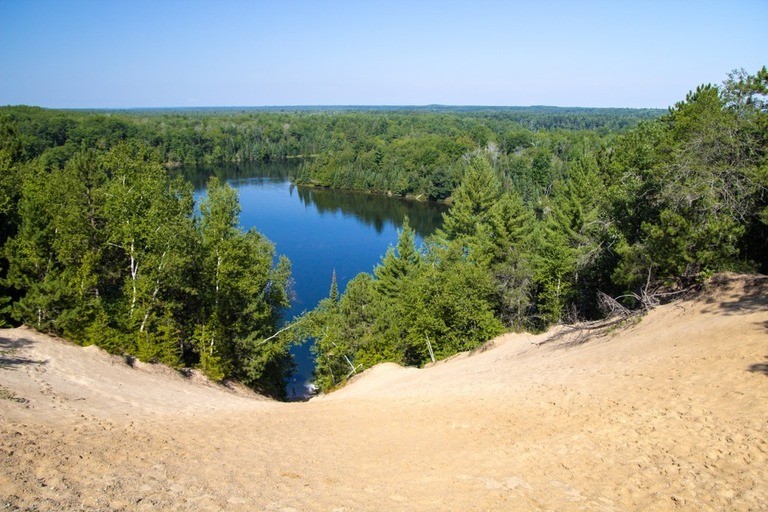 These two rivers are some of the best trout fly fishing destinations in Michigan, especially for fishers who want to upgrade their skills. Due to heavy fishing traffic, the trout here are well-educated and get wise with time.
Au Sable and Manistee rivers are open and easy to wade.
The best time for fishing is during June.
Pere Marquette River, Michigan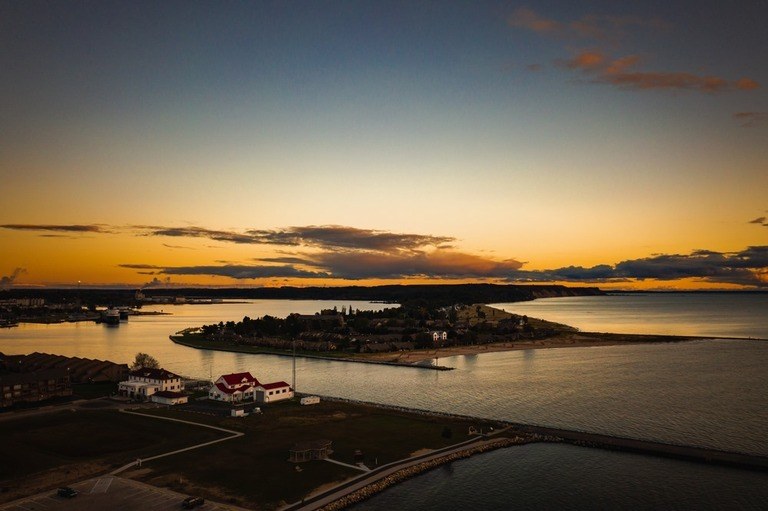 There is lots of access for fly fishing in Pere Marquette River, so you can definitely find a good fishing spot when going there.
The fish varieties are diverse and you can catch them nearly year-round - steelhead in the spring, big brown trout in the summer, and king salmon in the autumn.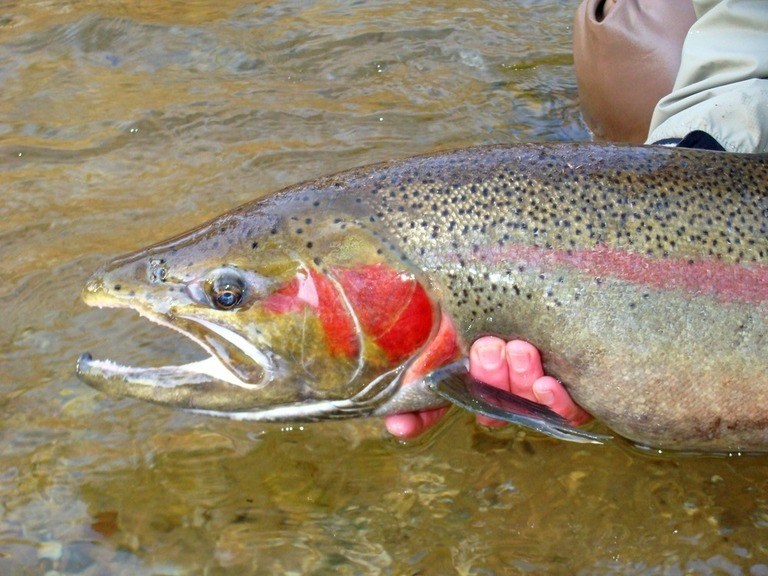 Note: Bring a 7-10 weight fishing rod because fish in this river are big and heavy.
Watauga River, Tennessee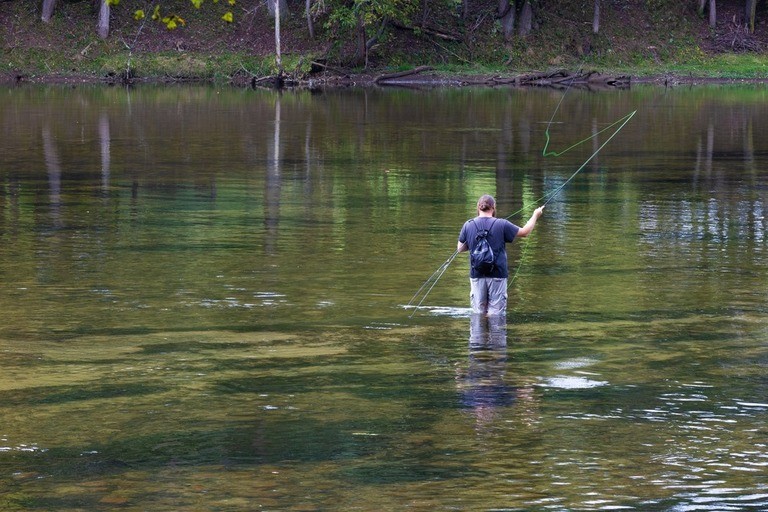 In Tennessee, the Watauga River is one of the most popular destinations for fly fishing throughout the day. Due to the tailwater, rainbow and brook trout are the two most friendly caught here.
One of my most favorite fishing spots is the Smalling Bridge, where there are lots of high-quality trout.
Youghiogheny River, Pennsylvania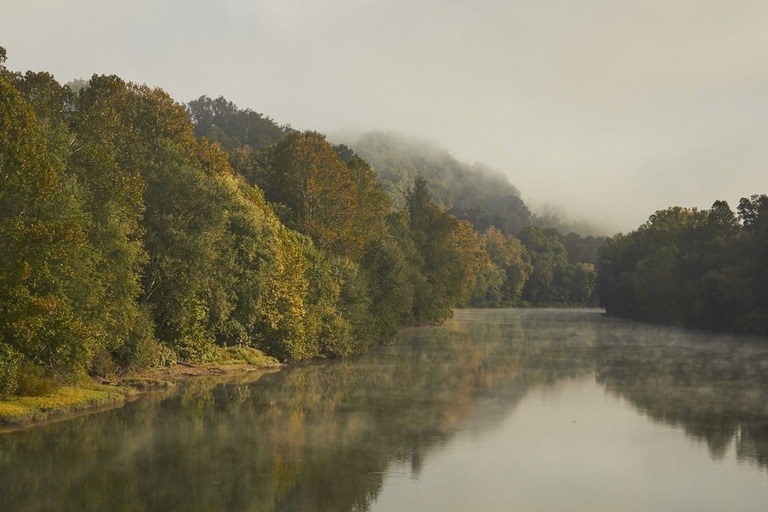 Youghiogheny River is the top destination in Pennsylvania for many fly fishers, especially those who desire to catch big awards.
One of the most productive spots is upstream of Ohiopyle, where lots of big brown, rainbow, and brook trout have been found.
Stoneflies, Hare's Ear Nymphs, Pheasant Tales, Adams, and Articulated Streamers are some good-to-go.
Pemigewasset River, New Hampshire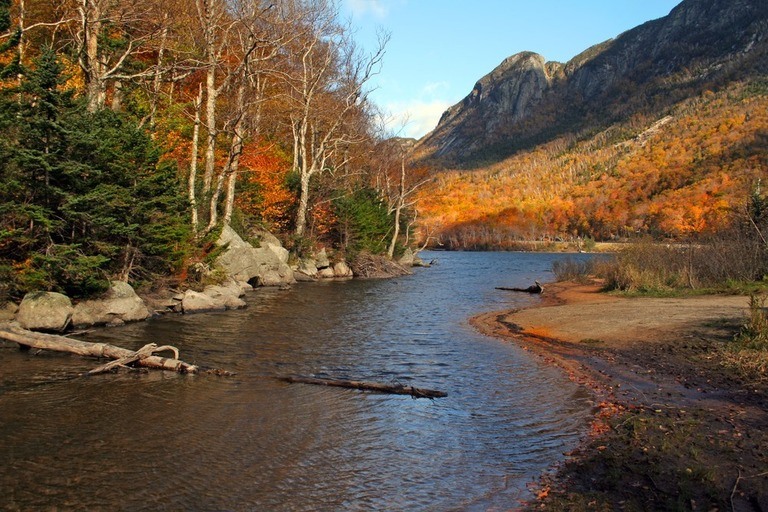 If you're living in or near New Hampshire, this river is a great fly fishing destination for brown, hook, and rainbow trout.
To get to the river, follow Interstate 93, then exit on State Highway 3.
Go to the White Mountain National Forest, which is known as the most productive spot.
White River, Arkansas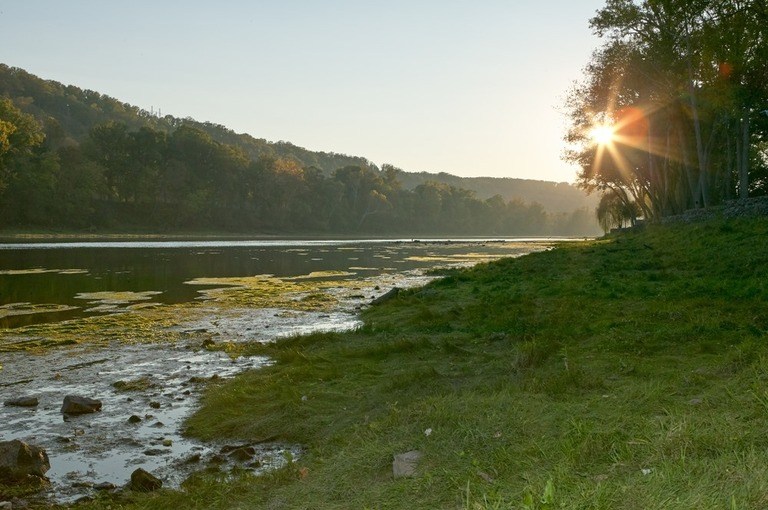 For those people who live in the North, Arkansas is wonderful for warm-up.
The best time to fly fishing in the White River is in the spring or when the daytime temperature is in the 60's degrees Fahrenheit.
The density of brown trout here is very high and you've got great chances to catch big fish, up to 100 ones per day if you time it correctly.
Shad streamers and Wooly Buggers are the two most popular spots. Bring a 6-weight fishing rod with 4x or 5x leader.
Spearfish Creek, South Dakota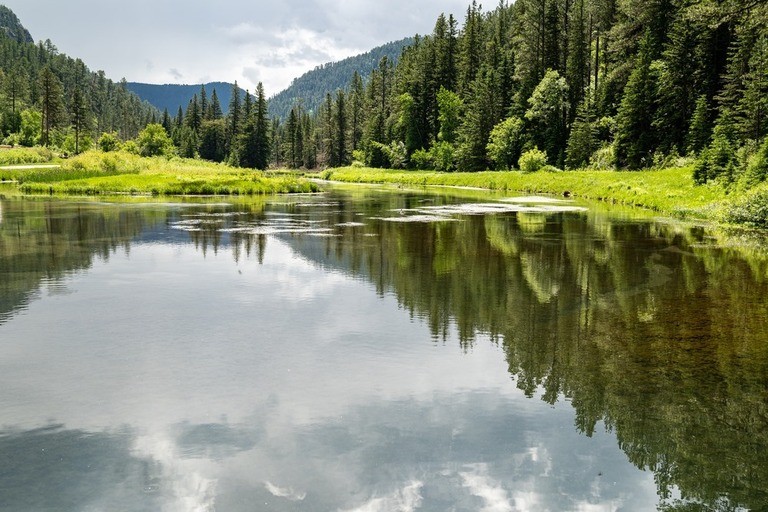 Though Spearfish creek is just a small stream flowing through Spearfish Canyon, it is filled with rainbow and wild brown trout, along with massive Prince and Pheasant Tail nymphs at size 18-22.
Note:
Due to the crystal clear water, fish here is quite wise – perfect to test the fisher skills.
Make sure to bring a good pair of slip-resistant sandals or water shoes.
San Juan River, Colorado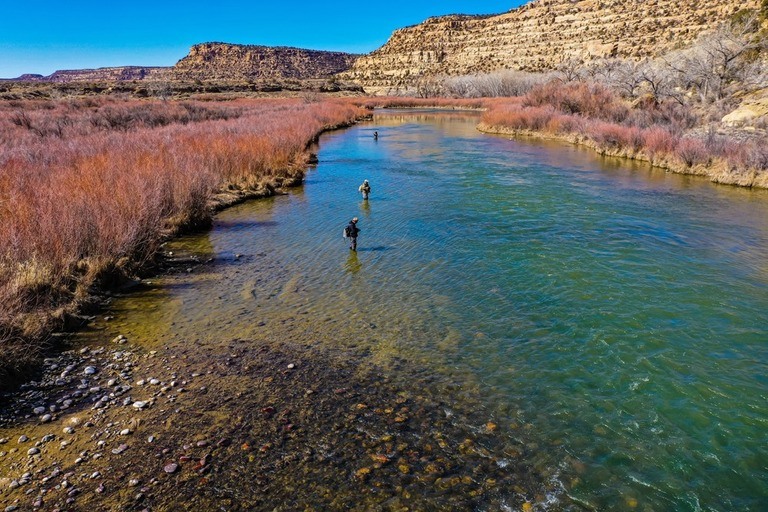 The river is home to a wide range of fish species, such as carp, bluegill, crappie catfish, pike, smallmouth bass, largemouth bass, brown trout, and rainbow trout.
You also get some good chances to catch big-sized rainbow and brown trout here.
The weather here is great.
Take note that these fish are heavy and strong, so be sure to bring 5 to 6-weight fly fishing rods and be flexible with your setup nymphs, streamers, and dries.
Wenatchee River, Washington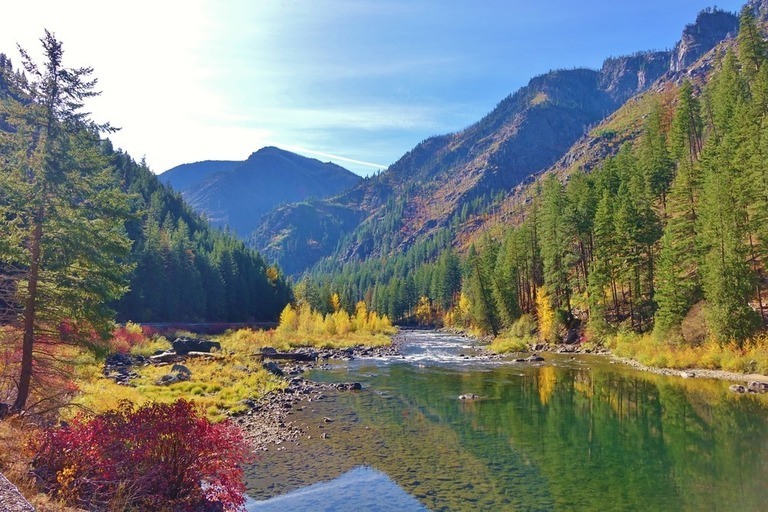 Spend your day in Wenatchee town and you will have got numerous fishable spots. The native fish species here are vast, including spring chinook salmon, summer steelhead, resident rainbow trout, mountain whitefish, and bull trout.
Remember to bring a 6- to an 8-weight fly rod with floating line and 0x or 1x tippet.
Yakima River, Washington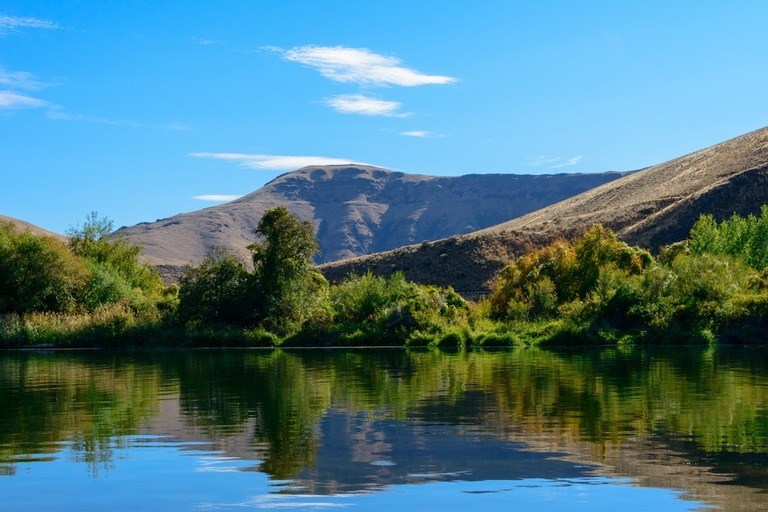 The river is located near Richland and homes to a wide range of fish species, such as brown trout, rainbow trout, chinook salmon, smallmouth bass, largemouth bass, and channel catfish.
If you want to catch impressive fish, cast in Yakima Canyon or below Lake Easton.
McKenzie River, Oregon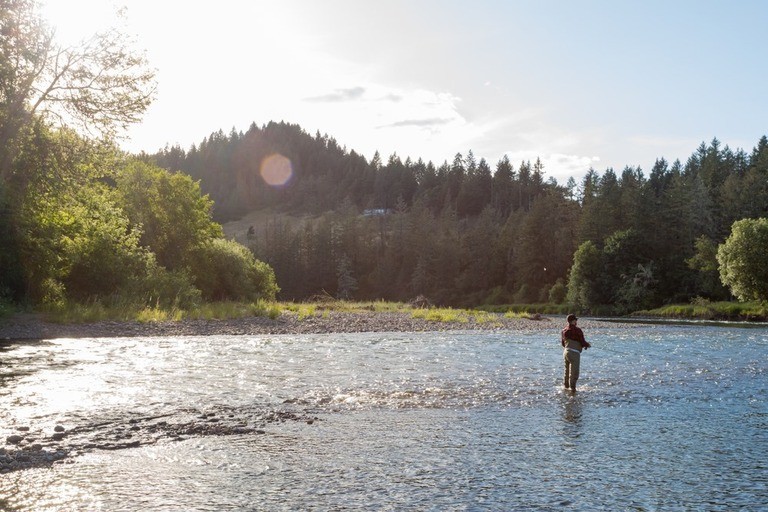 The biggest bonuses of this destination are 1) most of the river is public and 2) there are numerous fish species, such as whitefish, lamprey, sculpin, sturgeon, summer and spring chinook steelhead, and hatchery and wild trout.
You should bring an 8′ to 9′, 3-6 weight fly rod with a weight-forward floating line.
Conclusion
Above are the 12 best fly fishing destinations in America for trout that are worth your effort.
Aside from fishing gear, you should remember to carry the fishing license required by the state. Besides, a pair of polarized sunglasses, a hat, and comfortable clothes should be well-prepared. That's all for the article. Thanks for reading!