For new fishermen, choosing between spinning and baitcasting rods might be challenging because there are a lot of myths around this topic. To figure out the right one, you should understand the differences between them plus their advantages and disadvantages.
In this post, I'm going to show you when to use a spinning vs. baitcasting rod with detailed explanations. Read on!
Comparison Between Spinning And Baitcasting Rods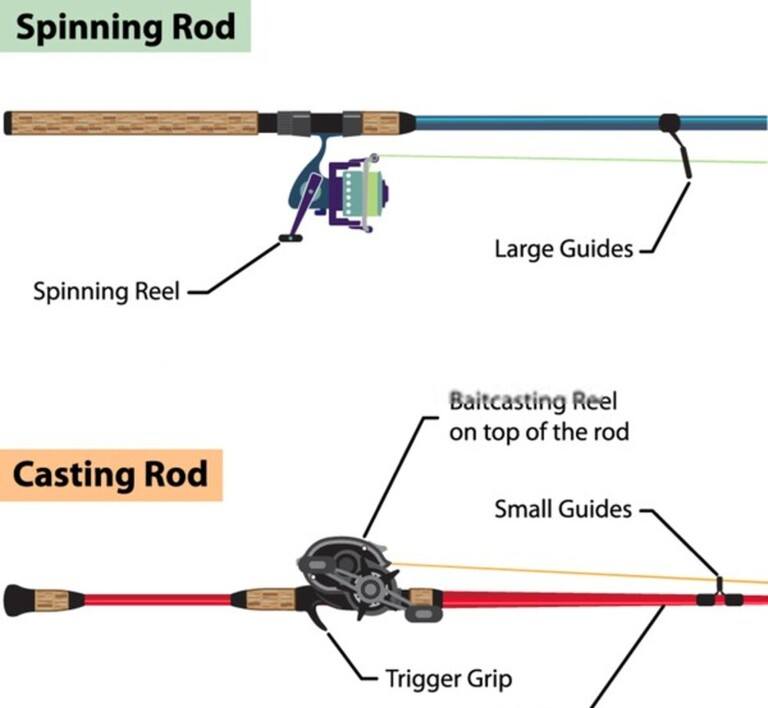 Both spinning and baitcasting rods share some characteristics in common: At any level of flexibility and strength, you can easily find a wide range of length options in the market.
However, there are two factors to distinguish them: reel seat and guides, and reel type. Therein, reel types are the biggest difference.
Reel Seat And Guides
The first guide of a baitcasting rod is smaller than that on a spinning rod.
Types Of Reel
Spinning reels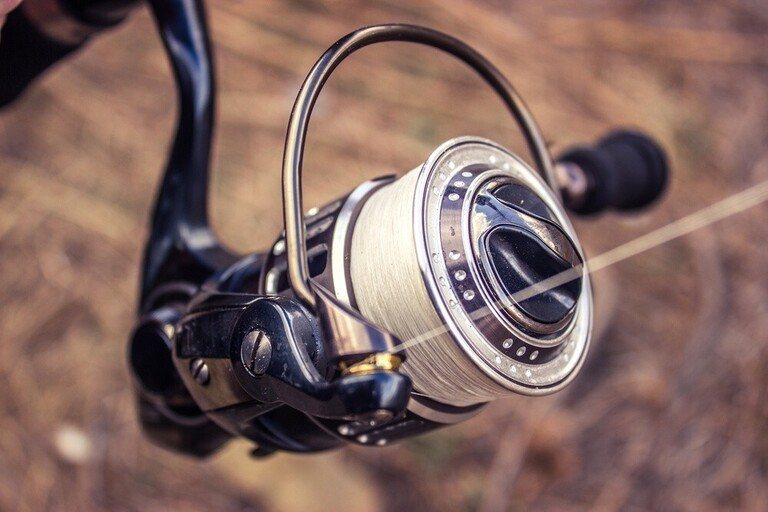 Spinning rods require a spinning reel, also called fixed spool reel, which is commonly used with very lightweight lures and light fishing lines. A lot of fishermen love this type of reel because no backlash occurs and besides, it allows for making longer casts.
Spinning reels are usually attached below a spinning rod facing upward.
Casting reels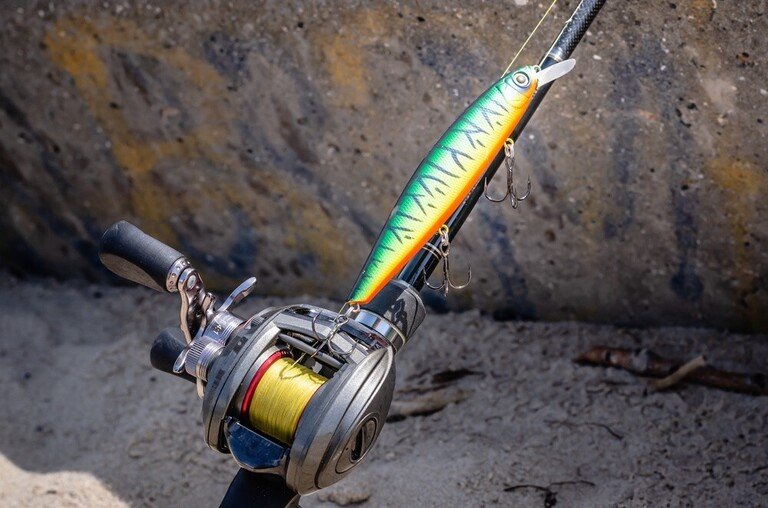 Baitcasting rods require a casting reel, also called overhead reel – which is commonly attached above the rod facing upward where the fishing line is held on a revolving spool.
This type of reel is best to be paired with heavier fishing lines and fishing lures or baits. It also offers higher precision and more power.
When to Use A Spinning Vs Baitcasting Rod
When choosing between a spinning rod and a baitcasting rod, it's not about which one is the best, but about which is suited most to the fishing situation and your fishing techniques.
When to use a spinning rod
The combo of a baitcasting rod and baitcasting reel works well on fishing or trolling walleye, panfish, and catfish with live bait.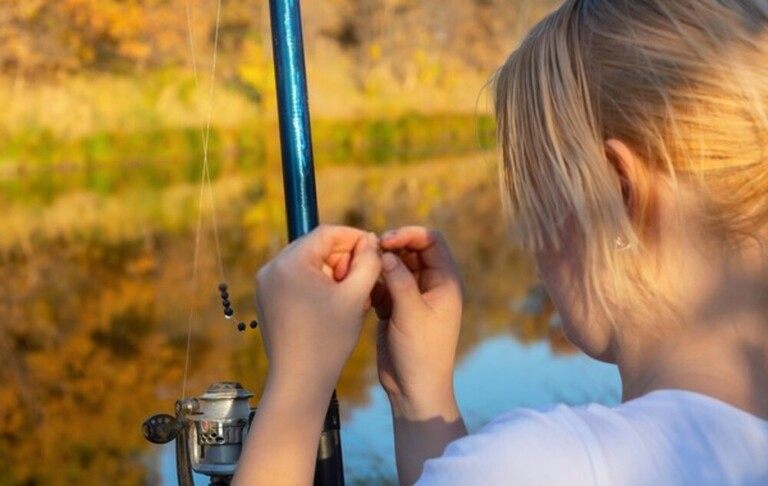 Some common live baits are tiny worms, poppers, and other light baits. Many fishermen love using topwater baits as they can present surface baits of all kinds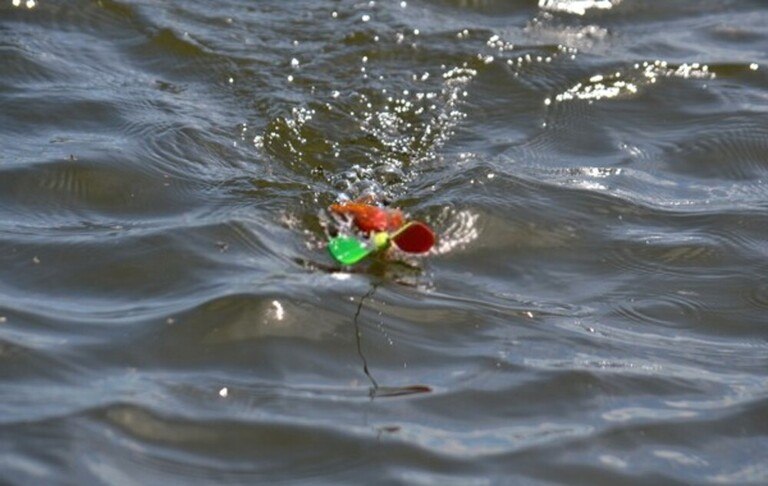 Spinning rods featuring different actions and lengths can help you catch different fish species:
· Long, heavy action rods with extended grip handles for two-handed casting work well on catching salmon and steelhead or surfcasting for saltwater fish.
· 6' to 7', medium to medium-heavy action rods are recommended for finesse bass fishing tactics
· Short, light to ultralight action rods with the thin fishing lines are perfect for catching trout or panfish.
One thing you should take note of is, according to the position of the spinning reel, a big fish might be able to pull eyelets off of the rod during a fight.
When To Use A Baitcasting Rod
As the name implies, the combo of a baitcasting rod and baitcasting reel is perfect for casting out bait into the water.
Baitcasting rods work well for catching small fish species (such as trout and panfish) with live bait or artificial lures.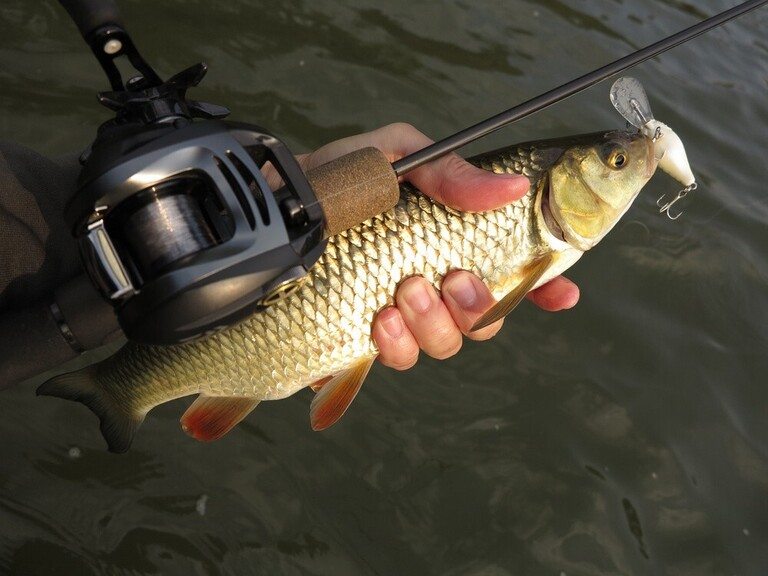 The most popular fishing lures used with baitcasting rods are crankbaits, jigs, jerk baits, swimbaits, Texas-rigged worms, and spinnerbaits.
The rod also can help you fight a big fish with a solid feel and total control without pulling the eyelets off of it due to the reel position thanks to the direct, in-line power.
When you're fighting a big fish, the fish force pushes the fishing line down on the rod blank and the eyelets. You can also considerably tune the rod for incredibly accurate targeting to achieve higher casting accuracy.
Beginners should choose shorter casting rods with smaller rod guides and pistol grip handles because they are compatible with lightweight lines – which are easier to cast.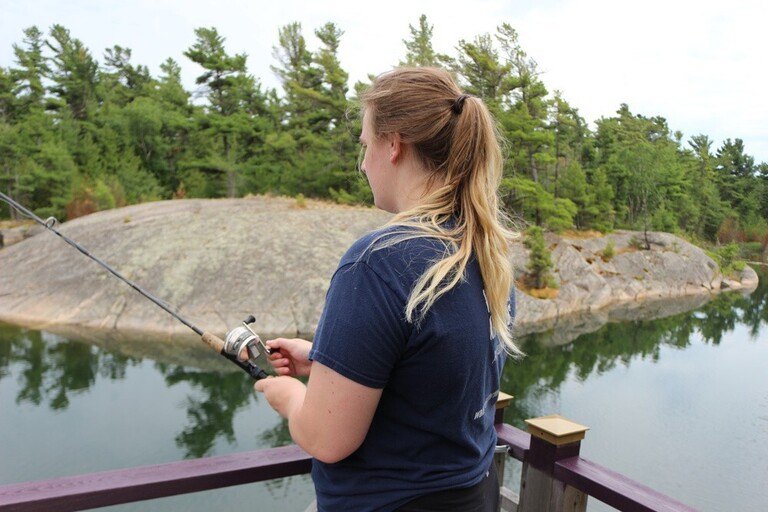 Meanwhile, longer casting rods are constructed of larger rod guides to work well with heavier lines.
They are a great choice for surfcasting for large, powerful fish (such as striped bass, salmon, and flathead or blue catfish) or for power fishing bass tactics and trolling.
Conclusion
In a nutshell, the type of reel is key to distinguish between a spinning and baitcasting rod. To know which one is right for you, consider your fishing techniques, skills, and the fish species you intend to catch.
That's all for this article!
Hopefully, my explanation about when to use a spinning vs. baitcasting rod met your needs. Thanks for reading.