Winter camping is a clearly enjoyable experience you should try at least once. However, if you intend to camp out in this cold season, then you should equip yourself with the necessary skills and tools.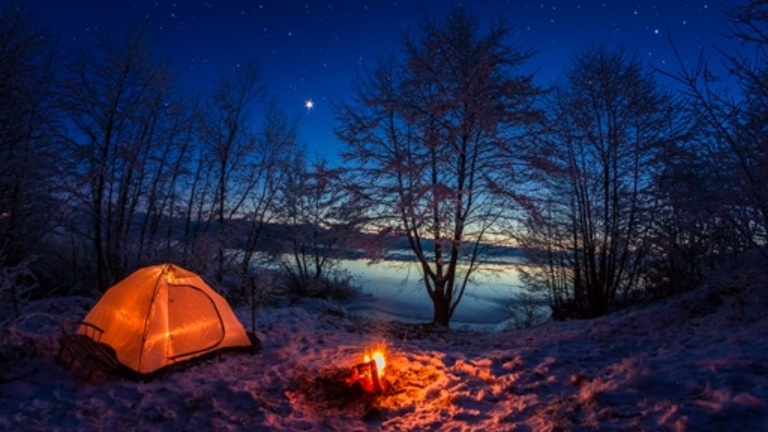 You will surely need to keep your tent warm and also warm your body in some ways. But how to heat a tent without electricity?
Our following suggestions may help you:
Using cobblestone
One of the most common but effective methods is making use of well-heated cobblestone or rocks.
You only need to heat up a few stones in the fire for a few hours.
When they are far hot and change their color, you take them out of the fire and let them cool down a little until they're easy and safe to handle.
Then, you can wrap them in a piece of cloth, take them inside the tent and place them wherever you'd like.
Another tip to keep them hot for a long time is wrapping them with simple aluminum foil.
By the way, if possible, you should place them in a pot for further lasting time and to avoid burning a hole in your tent floor.
After all, those rocks will help to radiate the heat around your tent and allow you to sleep warm during the night.
Build a campfire
One more simple and efficient trick of heating a tent without electricity is burning out the campfire.
In some cases, it is hard to maintain a large campfire and may take many resources. Thus, you can even build some small campfires around the tent's perimeter.
On the other hand, you can take advantage of the campfire place.
Firstly, you wait for the campfire to go out after burning for a few hours.
Then, you remove any embers, charcoal or other fire traces.
After that, you pour an earth layer on that campfire place and place some dry grass or branches atop the layer where your tent will stand.
This tip will help you to stay warm in your tent during the night because the ground below provides a lot of retained heat for the tent.
Using non-electric portable heaters
These heaters will be extremely helpful for outdoor camping in case the electric outlets are not available, or you don't have time to build a campfire. For instance, a catalytic heater is specifically designed to be used inside a tent.
These special heaters can supply heat for a long time and are very popular with different types to meet your specific need.
Also, they can be used for cooking and sometimes illuminate your tent. Just make sure to purchase a product that is certified for residential use.
By the way, if you use gas heaters indoors, you should leave it for some minutes and then switch it off for the night. You also had better ventilate your tent or leave the window open to use it more safely.
Using bottles of boiling water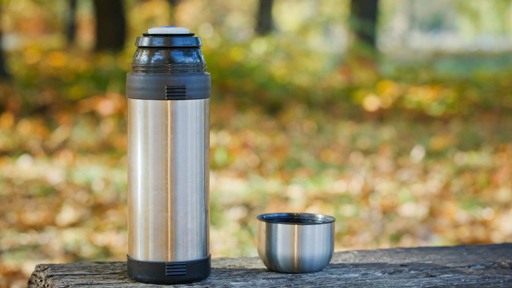 Before sleeping, you can prepare some bottles of boiling water to prevent the around air from getting colder.
What you need to do is boiling some water. After that, you pour and store the water in non-plastic bottles.
Then, you put some bottles lower in your sleeping bag around the feet. Heated air will diffuse upwards and keep your body warm. Be sure not to place them around your torso.
Stay warm in a tent
In addition to some tips for heating a tent without electricity, we would recommend you prepare the necessary things to help your body feel warmer inside the tent.
A quality air mattress and a cold weather sleeping bag with the proper temperature rating are great options.
Also, don't forget to bring clean, thick and dry clothes including thick socks, some gloves and head warmers for your body' needs.
A thick carpet to cover the floor of your tent will be useful in preventing the cold from going through.
Last but not least, you should eat much warm food that provides energy and drink lots of water to stay hydrated.
Conclusion
Now, you may know how to heat a tent without electricity in winter camping. Make a plan and prepare all the essential things for your outdoor trip!
You will surely feel interested and amazed at the wonderful things from those activities. Enjoy your trip!