Summer is always the best time of the year for hiking, and if you're also planning for a trip or two during these months, preparation is crucial.
Aside from hiking gears, choosing the right clothes to wear during this scorching hot weather is also worth considering. Below is exactly what to wear when hiking in summer. Read on!
Pants
For summer use, I highly recommend looking for removable bottoms, meaning that it can be converted to shorts easily. This option is the most flexible, especially when you do not know if the sun will make an appearance on the day or not.
There are two common types of convertible hiking pants – the zippered and the rolling-up.
With the first option, it usually features two zippers around the pants located at just above the knee level and when not in use, just zip off and remove the lower part.
The biggest benefit of this type is you can easily clean the removable bottoms (which are also the most affected by dirt, mud, and debris during a hike). This kind of hiking pants is also very easy to wash and dry out quickly.
The second type can't remove the lower part, instead, it is able to roll up to convert into shorts, and there's a strap to secure them. If you hate taking off your hiking shoes whenever want to convert pants into shorts, this type is more ideal.
Tops
Breathable wicking materials are key for hiking shirts during hot weather conditions as they keep the sweat off your skin.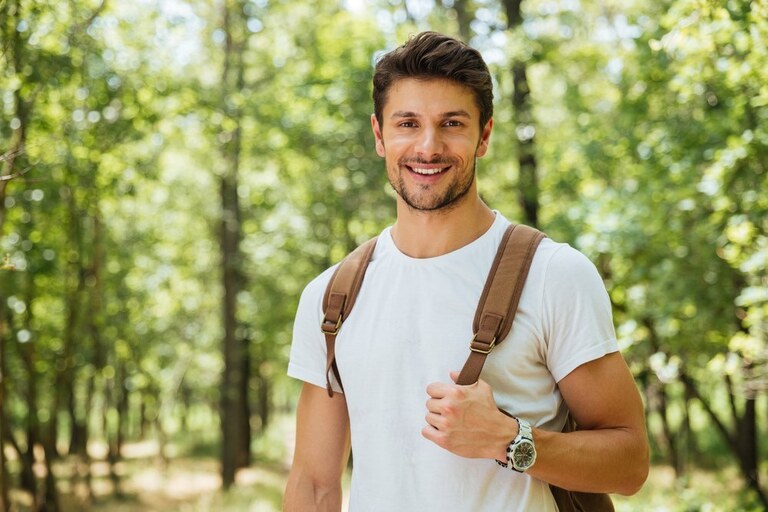 Cotton and linen are the two most common options as they're unparalleled in lightweight and breathable capabilities. Their cooling mechanism is quite similar – soak up sweat and then dry out quickly. The only difference is fabric texture and hand-feel.
Linen is a bit stiffer than cotton, in turn, it doesn't stick to your skin if getting wet.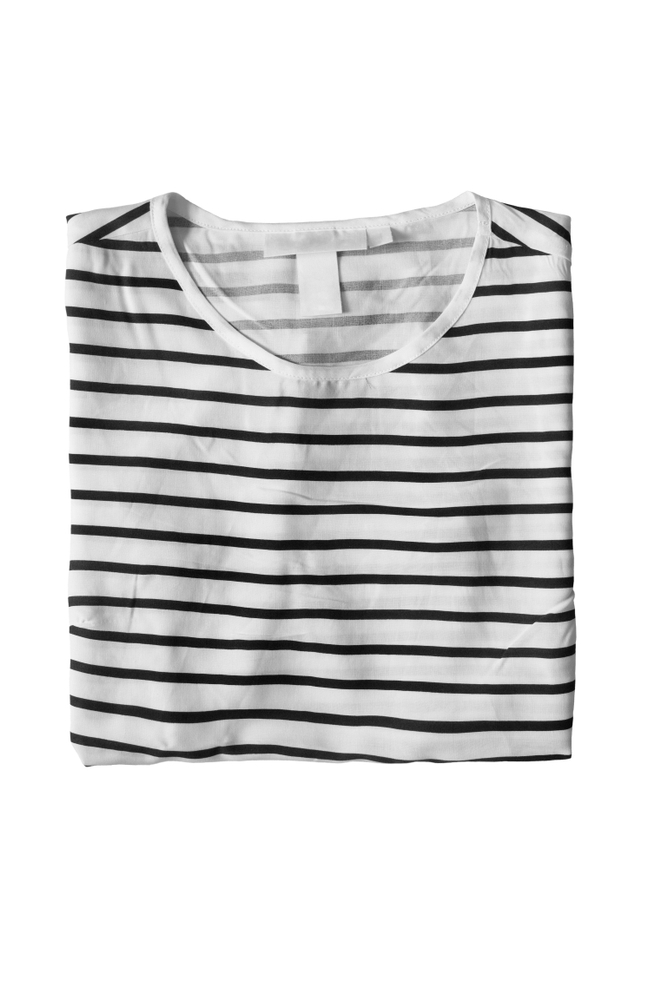 Rayon is a new kind of material for summer use, which is a man-made fabric mixed between synthetic fibers (or natural fibers), wool pulp, and cotton. A great alternative to silk.
Out of a bunch, this is the thinnest, lightest, and cheapest with fastest drying-out ability once getting wet so, while giving soft hand-feel, it doesn't stick to your skin. But you might have to pay extra attention to its maintenance because the fabric itself is prone to get shrunk.
Manually dry clean is recommended for this material.
Regardless, a cool graphics t-shirt that fits your characters and preference is another good thing to consider as you might want to selfie once reaching a mountain top.
Hiking Shoes & Socks
When it comes to choosing the best hiking shoes for summer hikes, aside from fitting, durability, and waterproof properties (which are a must regardless of the situation), you should remember to go for an ultra-breathable pair.
Materials play a huge role in this case!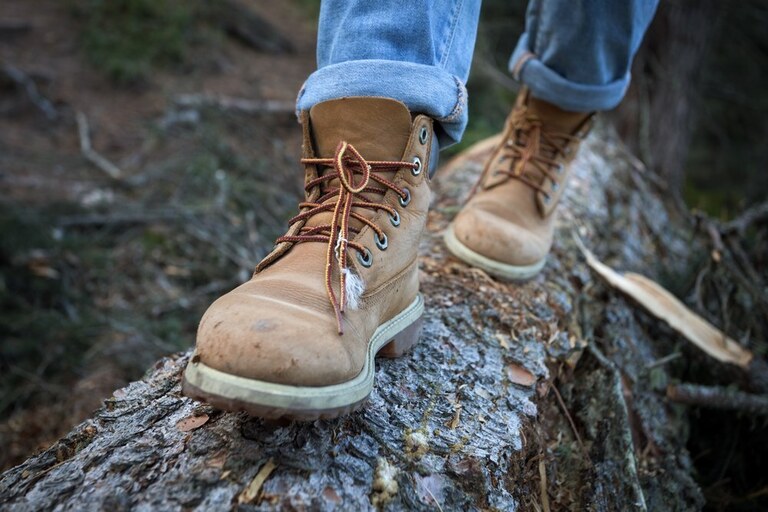 Split-grain leather is what I am trying to talk about because compared to the full-grain and the synthetic, they offer superior breathability and dry out faster to keep your feet always cool.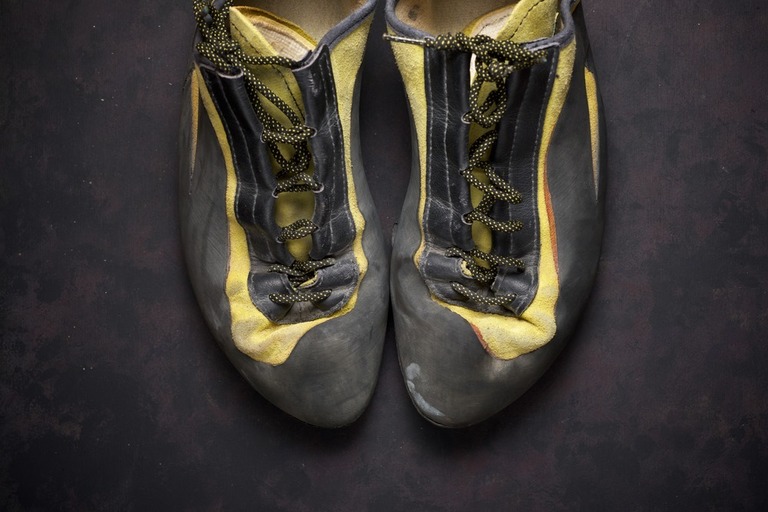 Synthetic is found recently in modern hiking boots but as it's cheap, lightweight, dries out, and breaks in fast, the material sooner gets love from users. Meanwhile, split-grain – as usually paired with nylon mesh or nylon for lightness and air ventilation – is favorited for its lower price points and smooth surface.
Socks are another thing that must be considered for warm weather hiking trips. Although the thicker the socks, the better the cushioning, I advise choosing a thinner pair for better air ventilation and breathability.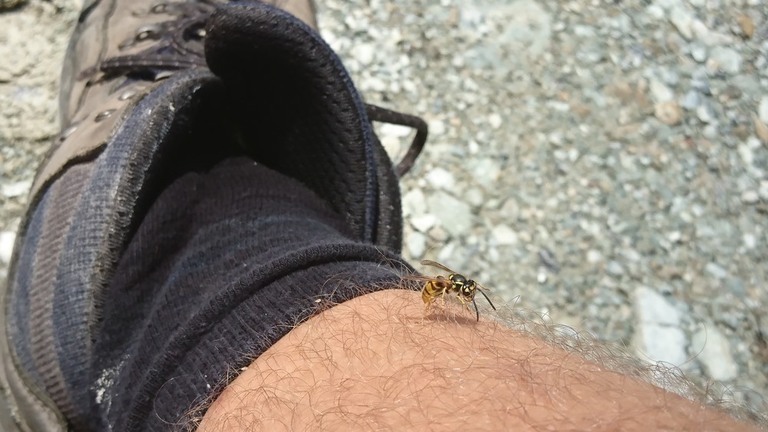 Take note that this type offers only thin padding in the ball of foot and heel.
Undergarments
Whether for men or women, hiking underwear should be chosen based on these three main elements:
Fit is one of the key features to keep you comfortable during the hike so always go for a moderately snug yet not too tight underwear. Never choose too loose ones because they will end up rolling up and rubbing against your skin.
About styles, opt for specialized sports underwear, including bra and panties/thong.
Choose any style that works for you. This is a preference issue but here are some of my tips for you:
If you're a female hiker, choose between stretchy thongs, bikinis, boxer briefs, and briefs for the bottoms while sports bras for the top. There're lots of specialized bras with different features, strap types, support, and constructions to choose from.
For men, I highly recommend going for boxer briefs, boxers, or briefs.
Finally, the fabric should be quick-dry and moisture-wicking well so my options for you are either merino wool or polyester (or any synthetic materials). Don't opt for cotton because once soaking up sweat, it feels very uncomfortable.
Hiking Accessories
UV-protection sunglasses with polarized lenses to keep your eyes from glare, harsh light, and UV rays, allowing you to get a better vision without squinting.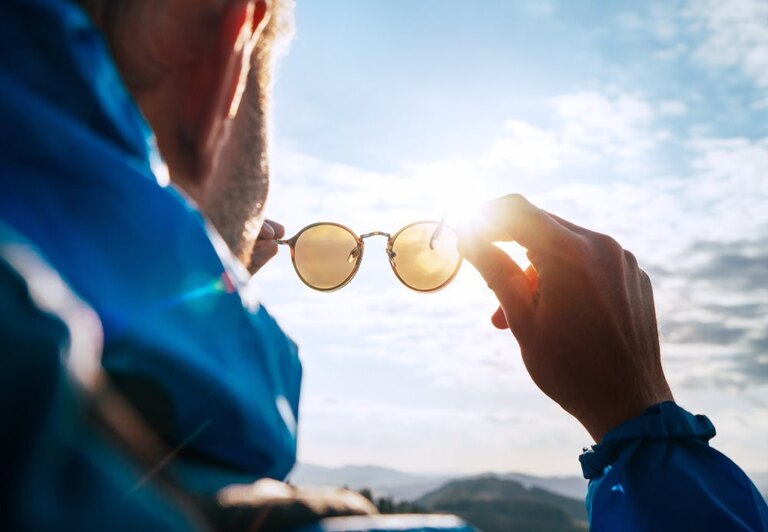 Hiking backpacks with a capacity from 20L to 50L depending on your trips and the number of essentials carried. It should be waterproof, lightweight, and have a specific space for water bottles so that you are well hydrated during the trip.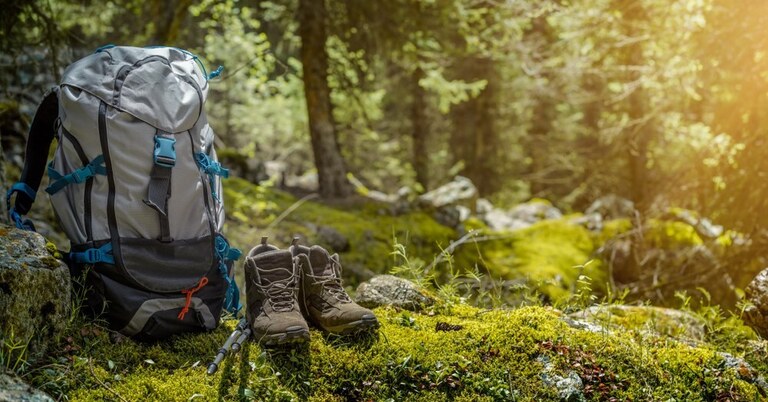 Sun hat to protect your head from heat and UV rays. It should:
Have chin strap
Feature moisture-wicking bands to prevent sweat from stripping down onto your eyes
Be made of moisture-wicking, breathable, UV-protection material
Easy to clean and dry out fast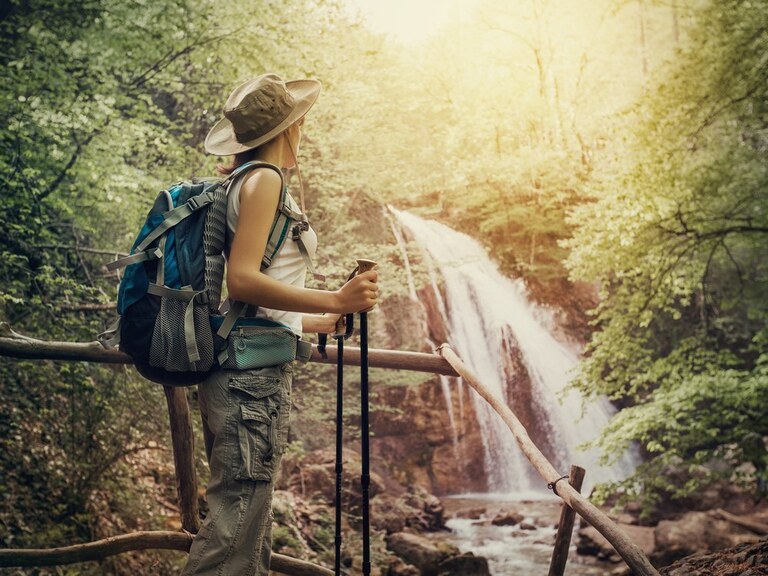 Conclusion
See? It's not too complicated when it comes to what to wear hiking in the summer, is it? There are just five things to consider, including pants, tops, hiking footwear, underwear, and accessories.
I hope this article has been helped you figure out which are essential to wear for optimal sun protection and comfort. Thanks for reading.