With over 7,500 square miles of water covering, pressed against the ocean, southern California features numerous reservoirs and lakes with stocked fish. The best thing about this place is, no strict fishing regulations and rules so you can hunt for even the wildest kind of fishes.
If you like to fish in a more mountainous and woodsy getaway, here are 6 best fishing spots in southern California:
Crowley Lake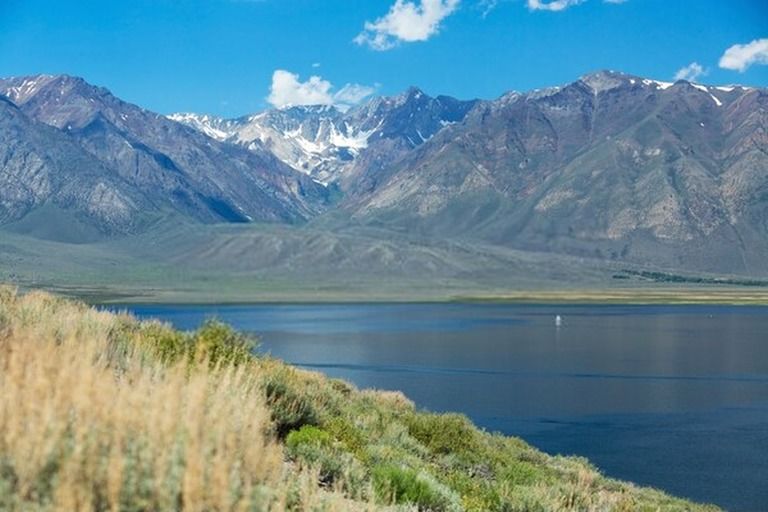 As an amazing fishery and located in Eastern Sierra, Crowley Lake is considered one of the most precious jewels of SoCal trout fishing.
It ranks amongst any of the best cutthroat, brown, and holdover rainbow trout factories of Golden State with regularly released double-digit trophies. Out of many different fishing styles, fly-anglers are the most developed here.
It's not hard to see float tubing in Crowley Lake.
And if you wish to have epic fly-fishing at times, the key is learning to imitate and present the chironomids because here, this is the main trout forage all year round to make such incredible trout growth.
Pick an ultra-durable fishing rod because you might regularly catch big fish here.
With proper lures, catching trout no under 5 pounds is not something in fairy tales no more. My favorite picks have always been the Apex, Sting King, and Kokanee Killer.
But if you're an ambitious angler, try trolling one of the Tasmanian Devils, Thomas Buoyants, Needlefish, or Rapalas because I have seen them in trollers score.
Of course, Crowley Lake is not that pinky fishing place, you should be alert of the suddenly strong winds here without warning and stay away from the mudflats around the border of the lake.
If you tube this area, don't forget to always wear a personal flotation device.
Los Vaqueros Reservoir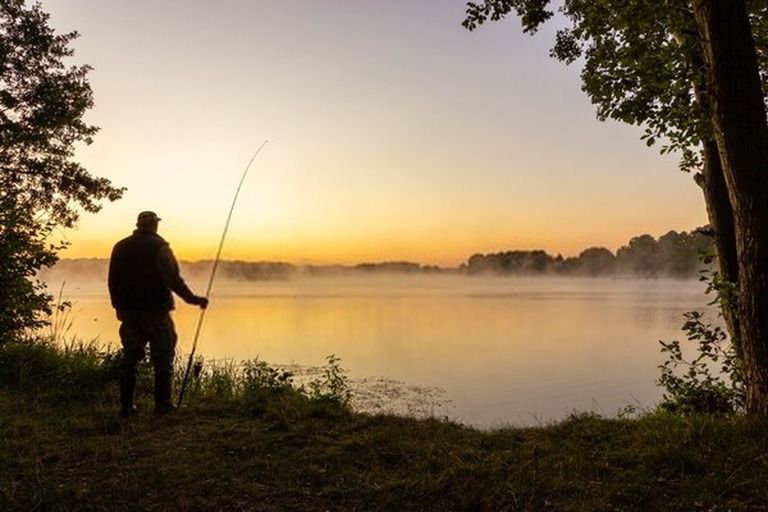 Established in September 2001, Los Vaqueros Reservoir is well-known as an ideal habitat environment for various trout.
Its water surface temperature is mostly kept at 69 degrees or under to naturally form an unsurpassed holdover population of threadfin shad. And this is a rich food source for trout, which from year to year, around 12k to 24k planter rainbows are planted and survived here.
To many trout fishers and outdoor writers, this water is no different than a true premier cold-water fishery of the Bay Area.
Shore-fishing is considered the most popular fishing style here with many potential spots, such as along the rock wall, off Oak Point, off the piers, or near the marina.
If you want to catch quality rainbows, aside from using trollers fishing lures - such as Kastmasters and Panther Martins - the top enticers like salmon eggs, nightcrawlers, and Power Eggs are very worth a try.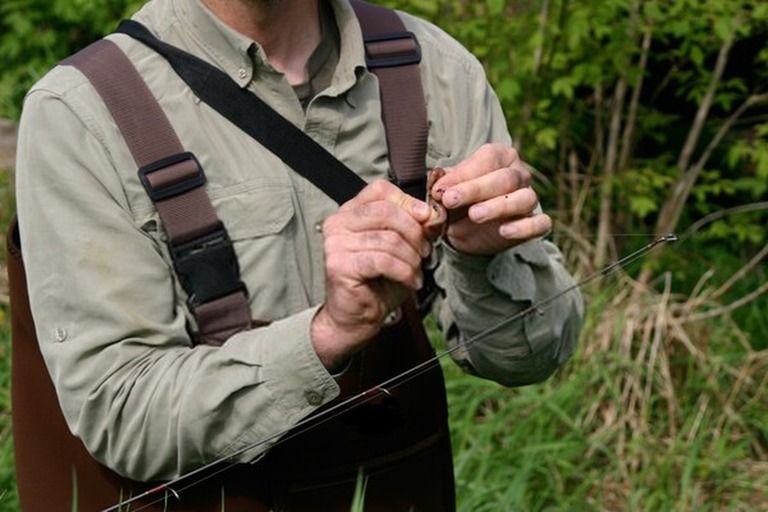 Clear Lake
Featuring the largest inland lake of California – over 40,000 acres, Clear Lake highlights noteworthy cover, from hydrilla, submerged brush, large boulders, to tules.
Not to say that most of its shoes lined with many man-made, fish-appealing structures, piers, pilings, and docks, making a good premise to land trophy-sized largemouth bass.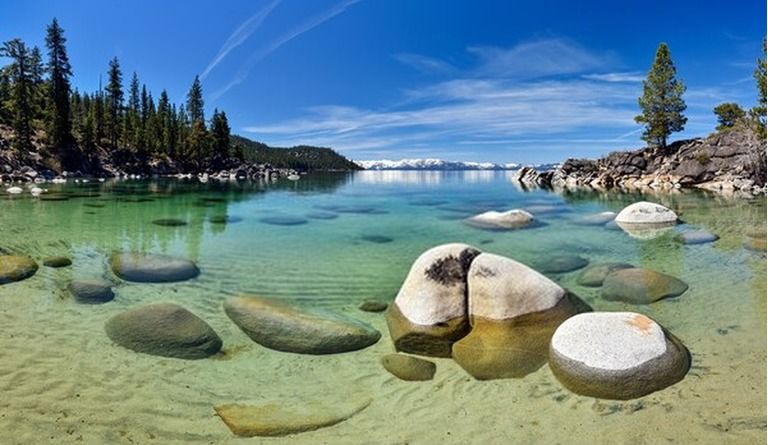 It is best to catch bass from Late-March to May (during its breeding season).
While preparing a good fishing kayak, some potential lures to appeal the fish are free-falling lizards, Git Zits, and Slug-Gos. Those spots that feature newly emergent weed beds will be easier to find bigger bass.
Diamond Valley Lake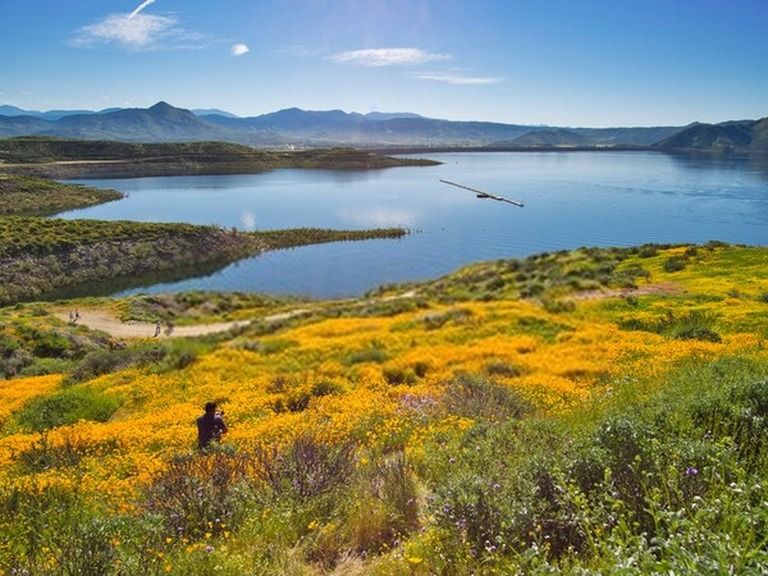 This fishing spot is nested near Hemet, known for offering a wide range of fish species, such as channel catfish, rainbow trout, bluegill, and black bass.
As Diamond Valley Lake is a man-made reservoir, boat rentals are available. Take note that there is a 9-dollar entrance fee each vehicle for adults and around 4 or 6 dollars for 12-year-old kids and younger. In turn, you will get higher chances to catch larger trophies here.
On their website, Diamond Valley Lake even promises "monster fishes".
Castaic Lake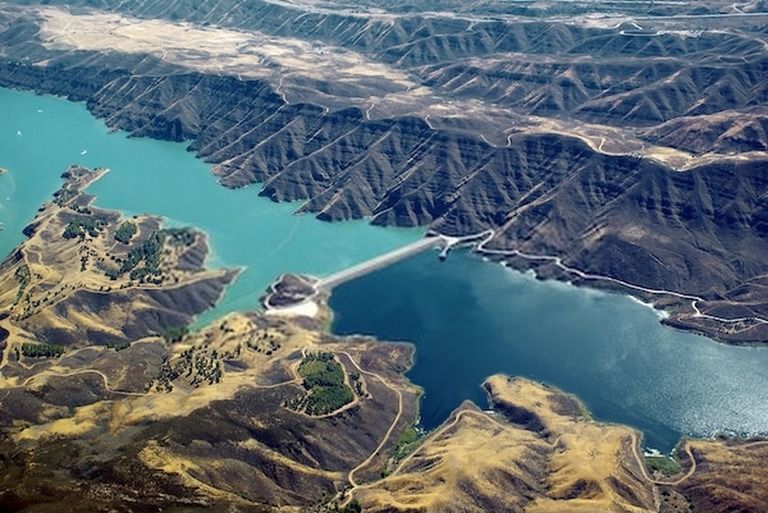 This state water reservoir is relatively famous for different outdoor activities, such as boating, swimming, camping, and hiking.
Amongst them, there is fishing, especially for those anglers who get enthusiastic on channel catfish or largemouth bass.
Here, in 2006, a man named Robert Flaata caught a mere 48-pound channel catfish or back then, George Perry caught a nearly 22-pound largemouth bass in 1932.
If you want to fish in Castaic Lake, remember to call the Department of Fish and Wildlife first to ask for a license first. This is normally required every day save two: one in September and another date is in June.
You can visit this place alone, with other fisher friends, or your family. Don't worry, the lake hosts a lot of events, including special days for kids, tournaments, or Moonlight Fishing so other members won't feel bored when they get here with you.
Lake Cuyamaca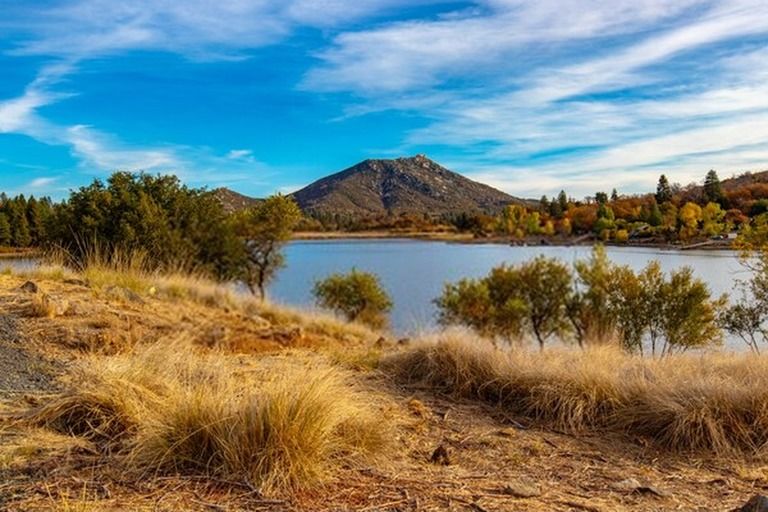 Take a 50-mile northeasterly heading from San Diego and you come to Lake Cuyamaca with a 110-acre area.
This is where there are over 38k pounds of trout stocking each year. There are also sturgeon, crappie, catfish, bluegill, and bass found in this water area so that fishers can rest the heart to come here throughout the year.
Keep in mind that as this is a state fishery lake, there requires a CA State Fishing License for any anglers aged 16 and older.
It also asks for a permit, which is free for kids at 7 or younger, $4 for kids from 8 to 15, and $8 for adults.
You can carry your own fishing rods, reels, and lures or rent them here. There is even a FREE class every Saturday to share ore helpful fishing tips, tricks, and techniques.
Conclusion
Now, it is time for you to get ready and hit the road.
I hope that the top destinations provided above have helped you explore more wonderful fishing spots in southern California in the months to come.
Thanks for reading and good luck!