With beautiful dense forests, inland lakes, and coastlines, Michigan gives plenty of wonderful opportunities for people to escape the hustle and bustle to enjoy an energetic summer vacation.
And what better way to develop a newfound appreciation for Mother Nature than by camping?
If you are on a plan, the list of 6 scenic places to camp in Michigan might come in handy (some of them are 100% free) so don't miss out!
Les Cheneaux Islands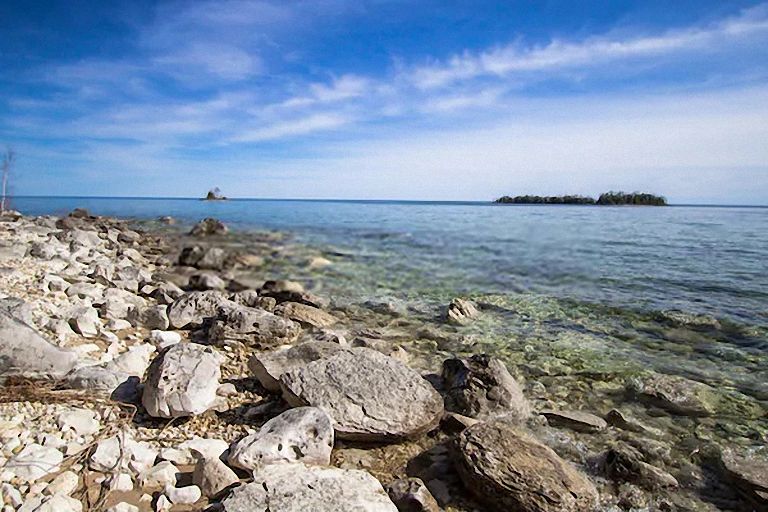 Located in Cedarville, about 35 miles south of Sault Ste. Marie and 30 miles northeast of Mackinac Island, Les Cheneaux Islands are actually a group of 36 small islands dotting the coast of the Upper Peninsula.
It is ideal to spend a whole weekend here because there are plenty of outdoor activities to take part in while camping.
Such as BBQs, kayaking, swimming, jogging, and trekking.
Cabins renting is also available so don't worry if you don't prefer camping in a tent.
Oh yes, don't miss the stars here, try to spend one night during your trip for star gazing at the Milky Way. It is very romantic and beautiful.
Waterloo State Recreation Area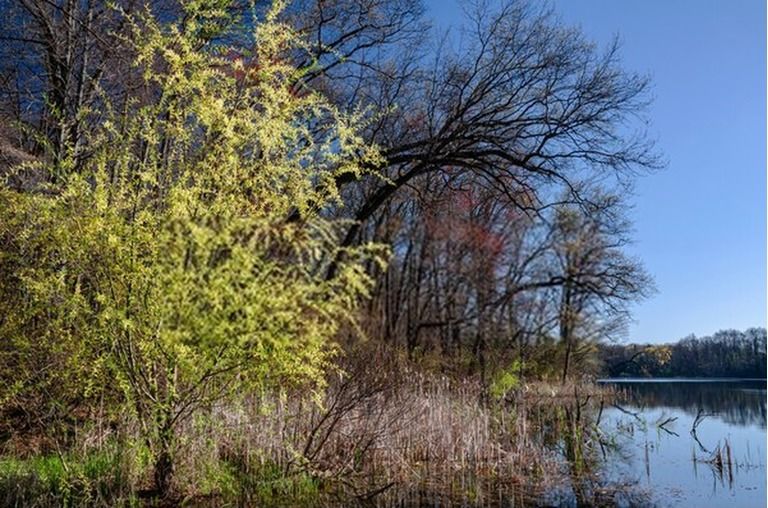 With more than 21,000 acres of wetlands, lakes, and forests, Waterloo State Recreation Area is one of the biggest parks in Michigan.
It is parts of Washtenaw Country and nested in northeast Jackson Country, including 343 campsites, over 50 miles of trails, 11 lakes, and 1 nature center.
It's well-known for a bunch of different outdoor activities throughout the year for campers, outdoor activists, and families. For example, bicycling and riding a horse during spring and summer, skiing in the winter, and fishing and hiking all year round.
The hot news for fishers, most lakes in Waterloo State Recreation Area hosts plenty of fish species such as Northern pike, catfish, sunfish, bluegill, smallmouth bass, and largemouth bass.
You don't have to carry your whole house along to camp here because there are a number of modern campsites with multiple services.
So if you want to travel less, just carry your personal essentials and rent other general camping tools at these campsites, such as camping tent, sleeping bag, and sleeping pad.
Pigeon River Country State Forest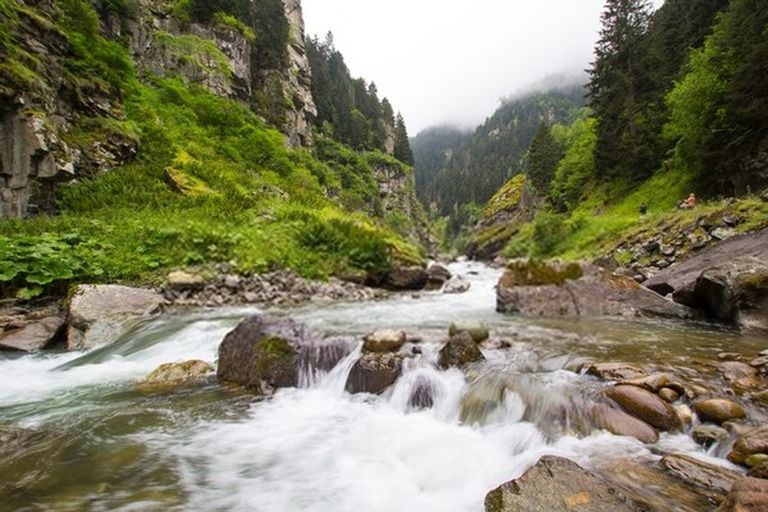 This unique area features more than 100,000 acres of adventure, managed by different state forests with many opportunities to relish quiet recreation.
The most popular activities here are snowshoeing, hiking, boating, trout fishing, and hunting.
For those who don't know, its nickname is "Big Wild" based on two big facts about this place. First off, it is considered the biggest publicly owned land's contiguous block in the Lower Peninsula of Michigan.
And secondly, it has a remote, undeveloped backcountry experience to keep up many species such as pine marten, bobcat, black bear, and elk.
French Farm Lake
Now if roughing it is your jam but spending money is not, I highly recommend trying this FREE campground.
But take note that it features only 4 sites and accommodates a maximum of 14 people so always scout ahead to ensure you can access. Most sites are remarkably private, except for site 5 and site 6 which are located right beside each other.
This campground is a little bit difficult to find and slightly lacks facilities (remember to bring a portable power station and survival tools). But in turn, the scenery is super beautiful and natural.
Coyotes howl at night and epic sunset to watch on Lake Michigan's sand beach.
My experience is don't blindly follow what Googles try to tell you to you once turning onto French Farm Lake road, instead, follow the signs for the North Country Trail.
And don't go there by RV if it's heavily raining because the dirty, uneven road might challenge your vehicle's engine.
Green Road
Another FREE campground that's very worth a pull in for the night is Green Road located in Nordhouse Dunes Wilderness.
The road to get there is a little better and easier to find than French Farm Lake that an RV or a van can access. Perfect for small trailers, truck campers, and tent camping.
In my opinion, this is very quiet, clean and nice. There is a lot of space, trails, and shade between sites.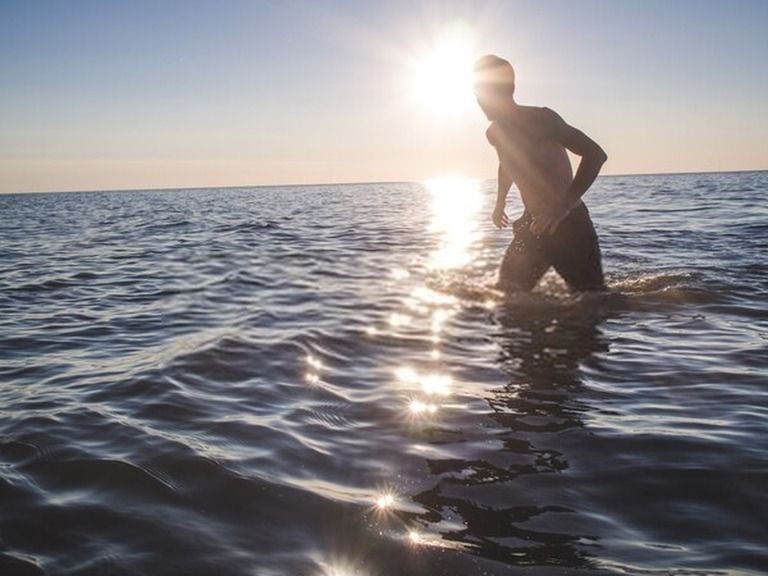 You can walk in the woods for 1.3 miles to see Lake Michigan and dunes.
But be alert of the Typical MI mosquito population and don't forget to buy some mosquito repellents.
Traverse City State Park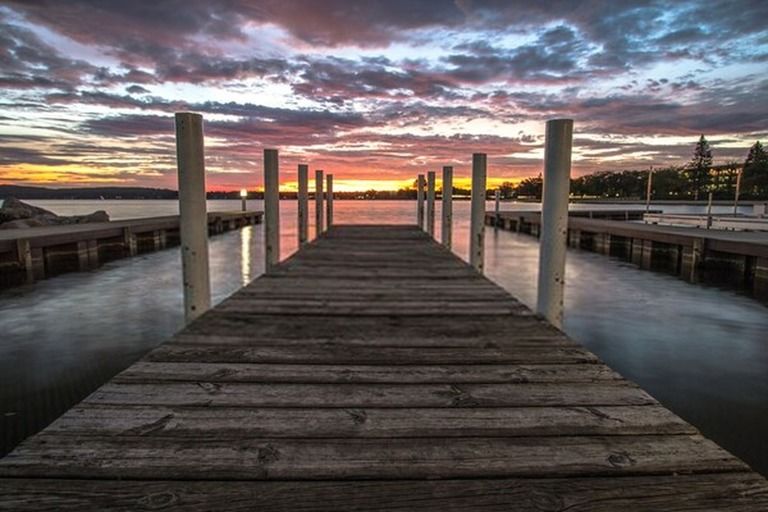 As located near one of the most favorite tourist towns of Michigan, Traverse City State Park is a flawless campground for access to both the city and nature.
It is near to Traverse City State Forest where you can find lots of rugged outdoors to explore or go survival camping while 2 miles from downtown Traverse City, there is a beautiful beach there.
Its specialty is lots of noise from trains, flying planes, and busy roads with very little privacy if that's what you're looking for. Don't worry, there is a lot of shade to pitch your tents in thanks to numerous tall pines in the park.
The biggest convenient things here are many delicious restaurants, a nice historic downtown to visit, and a full/dump station.
My advice for campers is remembering to bring bikes to ride the Heritage trail and don't miss the Sleeping Bear Dunes as it is super gorgeous.
Conclusion
Some extra bonus tips for campers who are looking for more free campgrounds in Michigan.
It is available in all National Forest as long as the campsite is located not within 1 mile of a state forest campground. And remember that you are limited to 14 days and ensure there is no garbage or trash cans.
That's it! Thanks for reading and happy camping!