It's not hard to take some nice photos of Texas from the top of Reunion Tower but just pro campers know that its true beauty is only shown once you head into the wilderness. Miles of hiking trails for some tents pitched under the stars will surely soup up your camping trip.
Below are my top picks for the best places to camp in Texas:
Big Bend National Park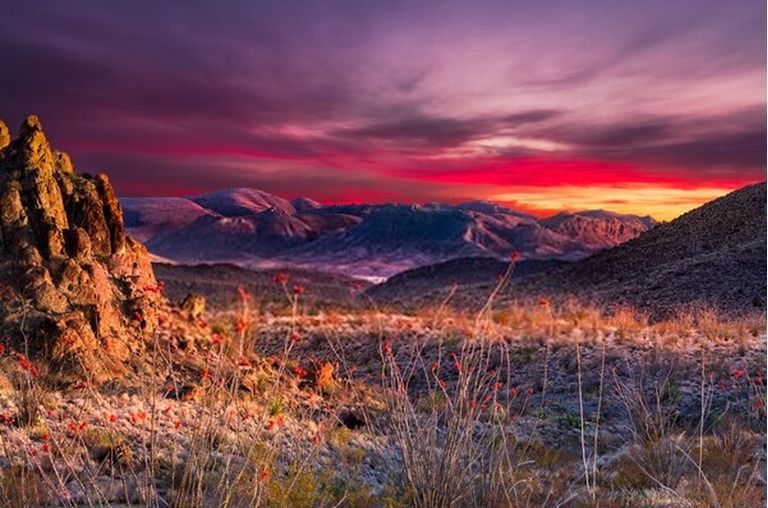 Big Bend National Park is 114 miles away from the Rio Grande and over in Far West Texas.
While being home of over 4,000 insect and animal species, it is also renowned for campers and experienced backpackers.
If you love hiking, there is a long, 8000-foot trail to the highest point to challenge yourself. Or to take pictures of some of the most iconic sceneries of natural areas, you can go paddling in kayaks down to the Rio Grande along St Elena and Mariscal Canyons.
Some popular campgrounds here are Cottonwood campground, Chisos Basin Campground, Rio Grande Village Campground, and the Rio Grande Village RV Campground.
Keep in mind that most campgrounds in Big Bend National Park are lack of facilities, such as electricity, water, Wi-Fi, and Sewer. So it'd better carry your own stuff like camping tents, camping pads, camping bags, and especially a portable power station.
Big Thicket National Preserve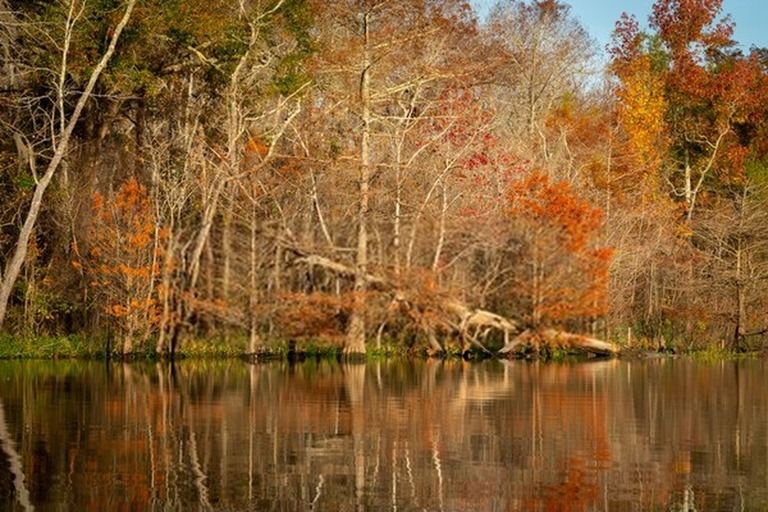 For those campers who love getting closer to Mother Nature, this is a big chance.
Big Thicket National Preserve is in southeast Texas with over 112,000 acres of water and land covering 7 counties inside the park. So no strange when it is arguably the most biodiverse area in the world outside of the tropics.
The best thing is its primitive campsites.
There are just a few roads leading into them so campers are advised to get there by either horseback, bike, hike, or canoe. Rest assured that most of the parks in Big Thicket National Preserve have amenities such as BBQ pits, hiking trails, and basic camping tools for rent as well as services.
The nature sceneries here are very diverse, including sandy, desert-like areas, marshes and swamps, streams, impenetrable woods, and the vast diversity of animal life.
Also note that the specialty food here is very good.
Colorado Bend State Park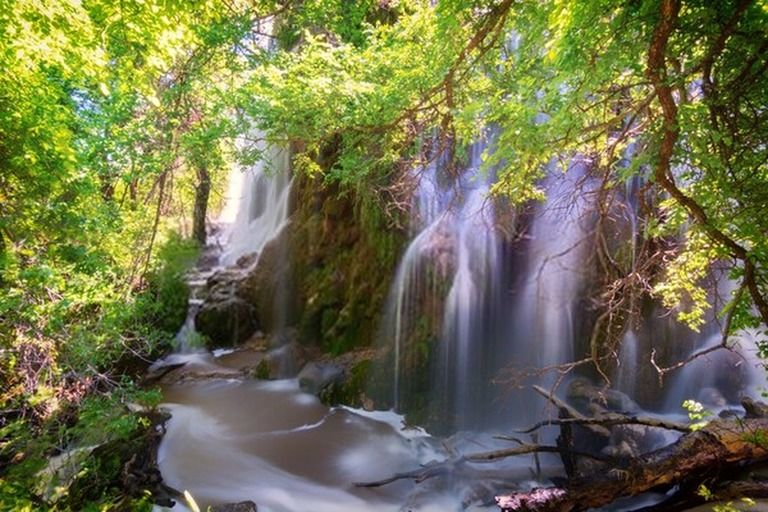 This is much smaller than the two previous places – only 5,328 acres, located in the Texas Hill Country, the west of Lampasas and 10 miles above Lake Buchanan.
So paddling might be the most interesting outdoor activity here to enjoy during a camp.
When Lake Buchanan river level is nearly normal, paddlers can travel a mere 10 miles down to the lake to enjoy the breathtaking canyonlands of Colorado while relishing the patiently slow-moving water stream.
Regardless, there are many other wonderful activities to offer, both in the water and on lands, such as guided tours of waterfalls and caves, wildlife viewing, birding, swimming, fishing, mountain biking, hiking, and camping.
Despite the small area, there are up to 37 campsites with beautiful scenery no matter which one you pick, either river views with direct walk-in access or rich rock walls.
The facilities in most sites are fine. Most of them provide portable water, a lantern post, fire rings with cooking grills, and table picnics.
Padre Island National Seashore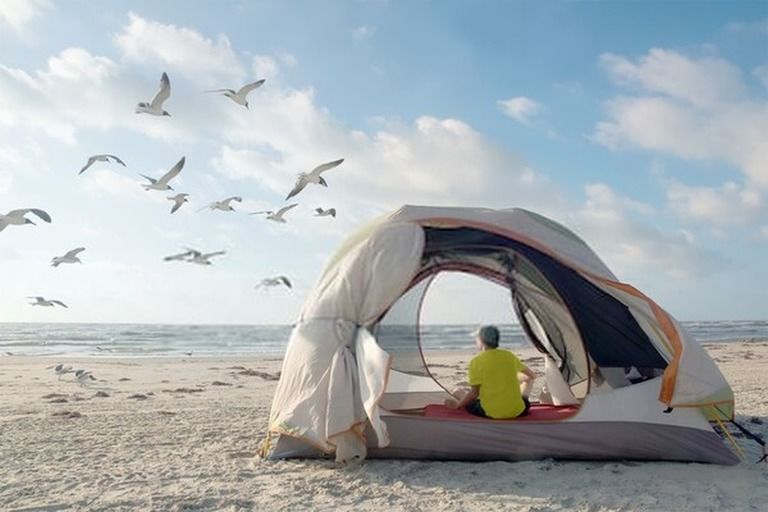 It is completely a second-to-none experience to camp along the Gulf Coast on the Padre Island National Seashore, especially for beach-loving campers.
Thanks to the beautiful sea and sand, here, you will get opportunities to see newborn sea turtles getting their way to the vast ocean or go fishing for your meals or kayaking below a pelicans' pod.
The camping rate is very affordable, at least in my humble opinion.
There are around 41 sites here, most of which are very kid-friendly and pet allowed with basic services, like showers, restrooms, and T-mobile. You can pitch a tent in these sites or access big rigs, such as RVs or vans.
But take note that there is no electric, or full hookup in this place so my recommendation is bringing your own inverter generator for RV camping for extra convenience.
Davis Mountains State Park
Horseback riding is a specialty of Davis Mountains State Park with a 5,700-foot trail for this activity, which is the reason campers are encouraged to take their horses along to camp.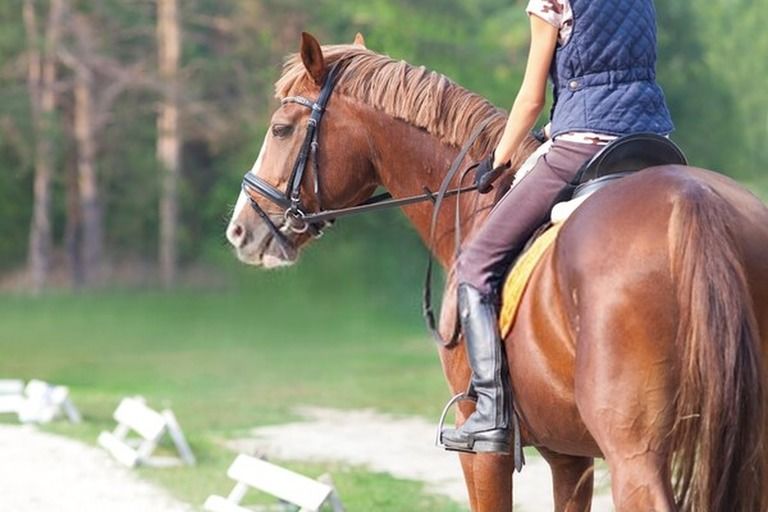 Regardless, stargazing, birdwatching, mountain biking, and hiking are some other notable activities to take part in.
No hookups mean no crowds. This primitive and natural camping place is located out in west Texas, bringing a full Texan experience for visitors. Whichever site you camp in, the sounds of the ocean will lull you to sleep.
The amenities here are quite good. Newly remodeled bathrooms and showers are my most favorite.
Caprock Canyons State Park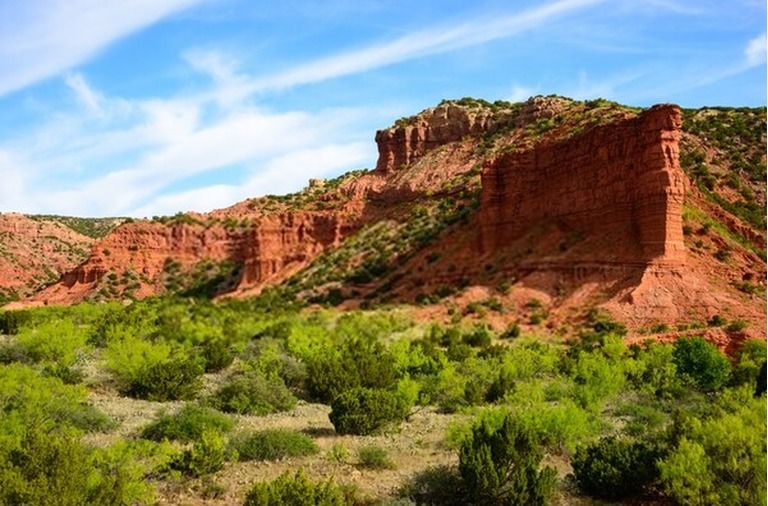 There are two best things to camp in Caprock Canyons State Park – steep drop-offs and cliffs to challenge experienced mountain bikers and hikers & more than 10,000 acres to be reserved for bison.
There are a bunch of campsites here – around 206 - so just worry-free to choose this as your next stop.
Aside from affordable camping rates, basic services like clean showers and restrooms, there is also electricity, Verizon, T-mobile, and ATT. In each camping spot, you have got a firebox for an adjustable cooking grate and a sheltered picnic table.
Just one minor issue is cannot gather firewood so it'd better bring your own.
Conclusion
Whichever park you intend to camp in, always remember to research for information on the recent rate, available campsites, the best materials to pack for your outdoor adventure, and the best time to visit. Happy camping!